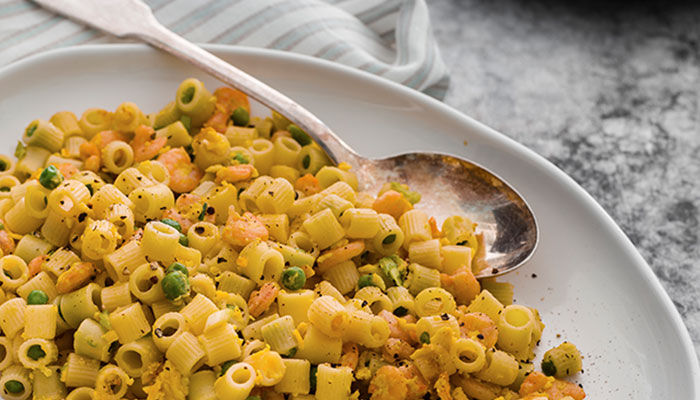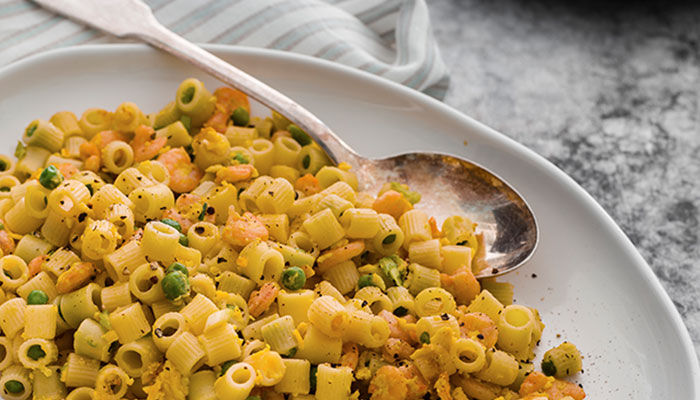 Fried Egg Ditalini With Shrimps and Peas
Calling all fans of egg-fried rice – our exciting twist on the traditional recipe is a must-try. In this innovative dish, al dente pasta pieces are tossed with sesame oil, prawns and stir-fried eggs for a speedy, healthy, ever-so interesting meal. Do take note – leftovers taste even better the next day.

Goody Kitchen
Recipe by: Goody Kitchen
1

Cook the DitaliniLisce pasta as per instructions on the packet.

2

In a bowl, crack 3 eggs and whisk and then add ½ tsp of sugar.

3

In a wok or large frying pan, heat the sesame oil. Add the shrimp, peas and spring onion, stir. Add the cooked Ditalini pasta, soy sauce and stir. Pour in the eggs and stir together then add some fresh ground pepper to taste and serve.
%comment%
2 Replies
reply
Thank you, your comment is under review and will be posted as soon as approved
Lunch
Ditalini, Lisce, "main dish", Mediterranean, Pasta