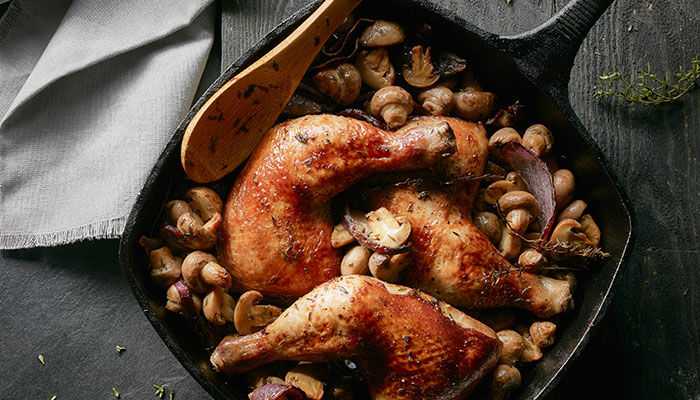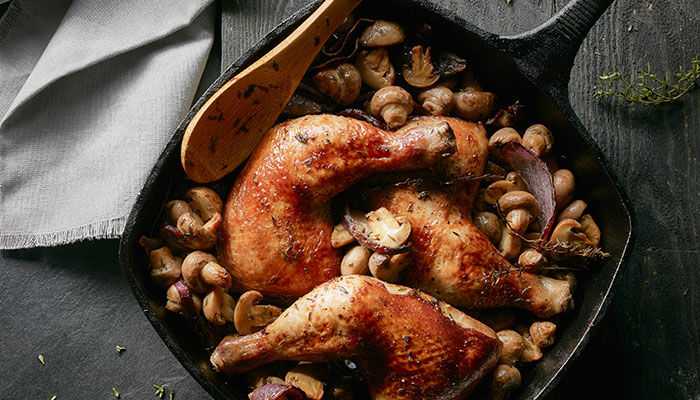 Herbed Skillet Chicken
This dish ticks all the right boxes when it comes to mid-week meals. Our herbed skillet chicken only requires one pan and calls for just four main ingredients, yet the result is wonderfully moreish and always popular with children.
Goody Kitchen
Recipe by: Goody Kitchen
1

In a medium heavy skillet, add mushrooms, red onion, olive oil; and fresh thyme leaves. Top with chicken-legs and sprinkle with salt and pepper. Roast at 450°F 35 to 40 min. or until cooked through (165°F).
%comment%
2 Replies
reply
Thank you, your comment is under review and will be posted as soon as approved