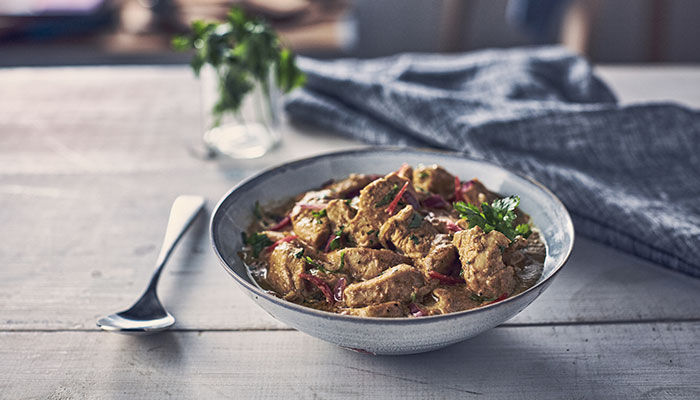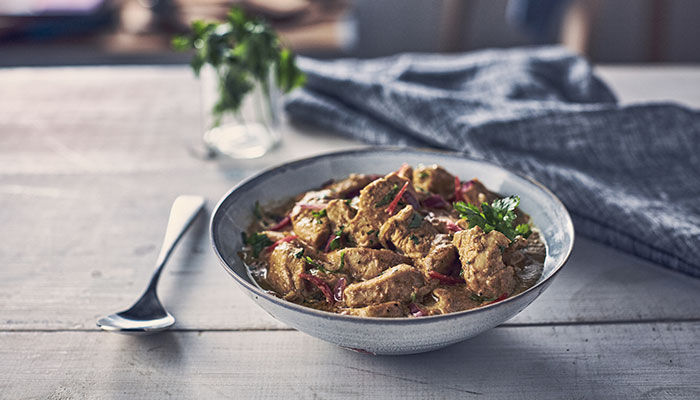 Indian Chicken Curry
This Indian chicken curry recipe sees a pack of chicken breasts transformed into a dish fit for a weekend feast. Slow cooking the meat for several hours in a delicately spiced cream and mustard mix delivers the most wonderful results, think tender, flavour-infused chicken nestled in a silky, wonderfully aromatic sauce. Serve with rice, chutney and mint yogurt.
Goody Kitchen
Recipe by: Goody Kitchen
1

In a large bowl, combine the first 8 ingredients. Place chicken, green pepper and onion pour broth mixture over top. Cook, covered, on low until chicken and vegetables are tender, 4-5 hours.

2

Remove chicken and cool slightly. Cut or shred chicken into bite-size pieces; heat through. Serve with rice. Top with cilantro.  
%comment%
2 Replies
reply
Thank you, your comment is under review and will be posted as soon as approved
Lunch
chicken, curry, Indian, "main dish"