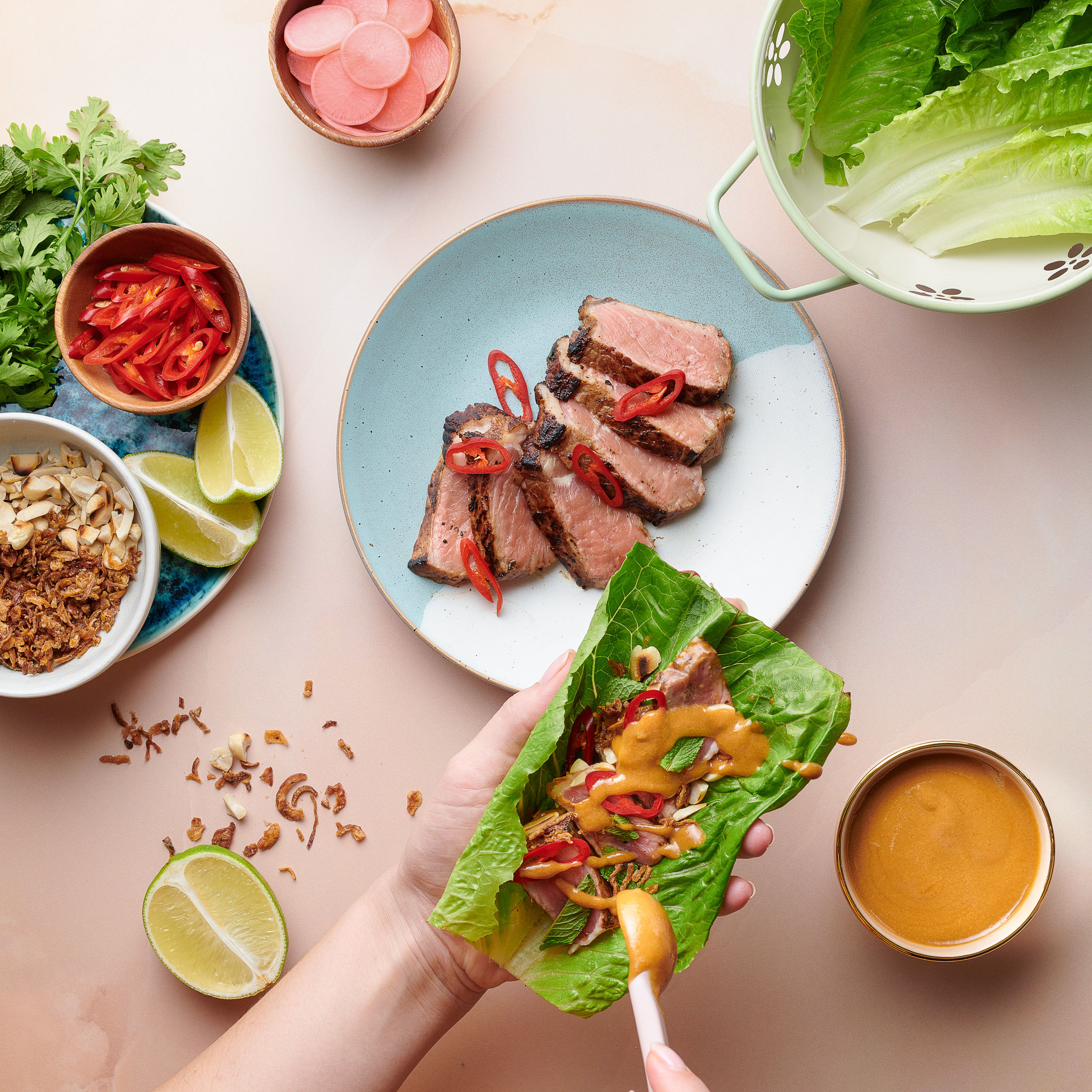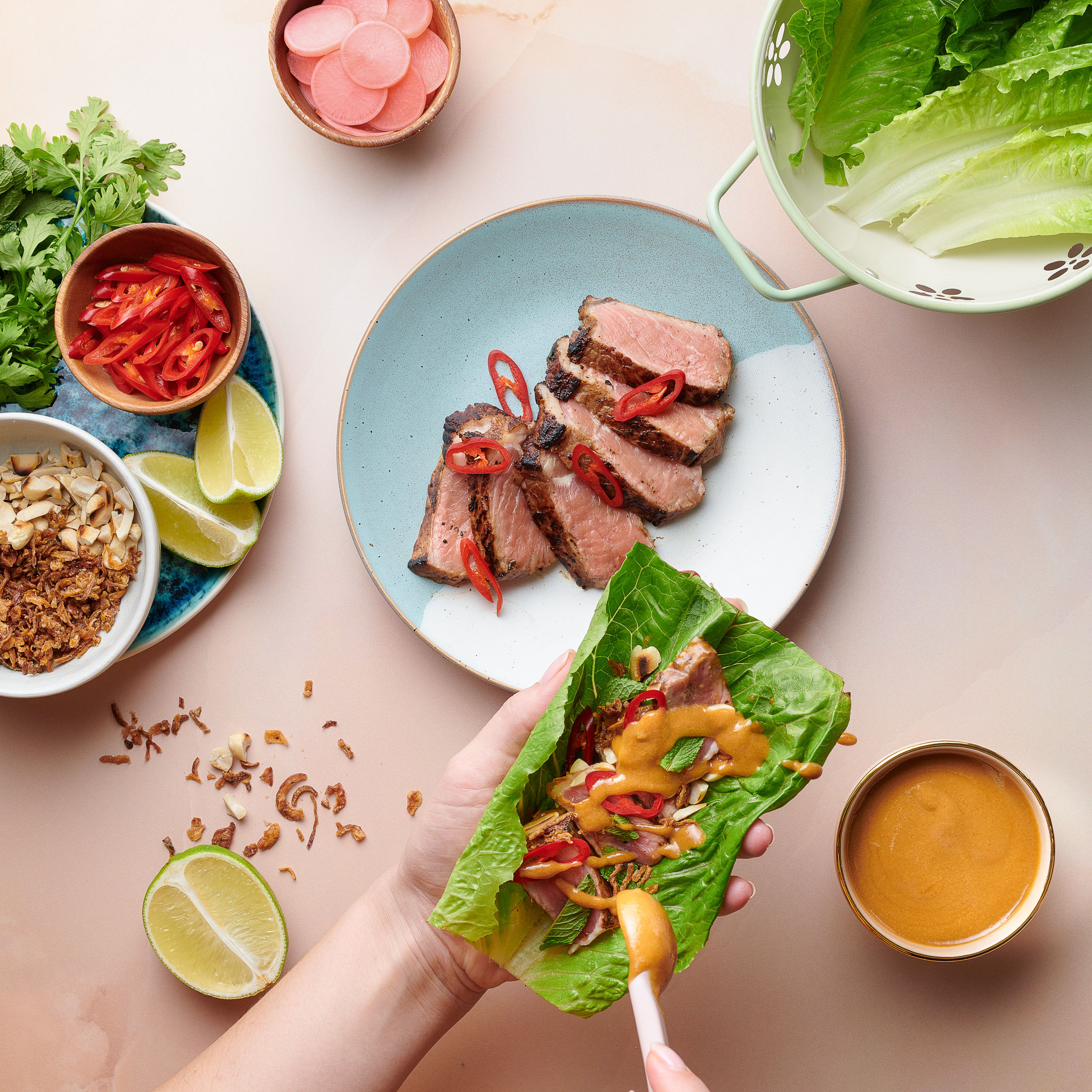 Korean BBQ beef lettuce wraps
This recipe is a celebration of texture as much as flavour. We love serving it family-style in the middle of the table, with all the individual elements there for friends and family to build their own wraps: layering the juicy steak with their choice of pickles, crunchy toppings, herbs and of course a slathering of our amazing (and addictive!) satay mayo.
Goody Kitchen
Recipe by: Goody Kitchen
1


Put the sirloin steak in a bowl and coat really well with the Korean BBQ mix. Leave to marinate for 4 hours, or at least 30 minutes.

2

While the steak marinates, make the pickled radish. Heat the vinegar, sugar and black peppercorns in a pan with 50ml water. Once the sugar dissolves pour the mixture over the radishes in a heatproof bowl. Leave to pickle until needed.

3

Set a heavy-bottomed frying pan with the sunflower oil over a high heat. Sear the steak for 3 minutes on each side, or until done to your liking. Transfer to a board and leave to rest.

4

While the beef rests, prepare the satay sauce, mixing together the mayonnaise, peanut butter, soy sauce, and the lime zest and juice.

5

Thinly slice the steak and layer in the wraps then top with the pickles, peanuts, onions, herbs and chilli, serving with lime wedges for squeezing and the satay sauce to drizzle.
%comment%
2 Replies
reply
Thank you, your comment is under review and will be posted as soon as approved
Dinner
bbq, Beef, dinner, "Peanut butter"