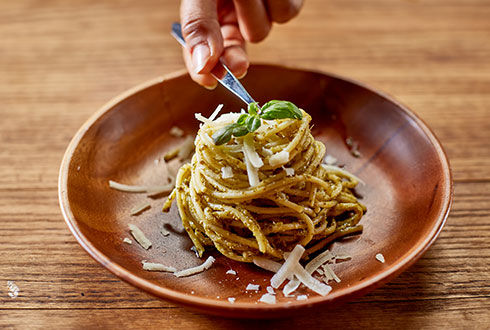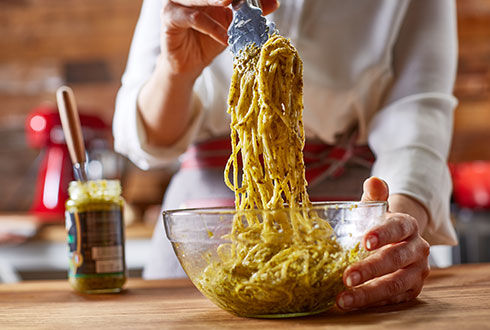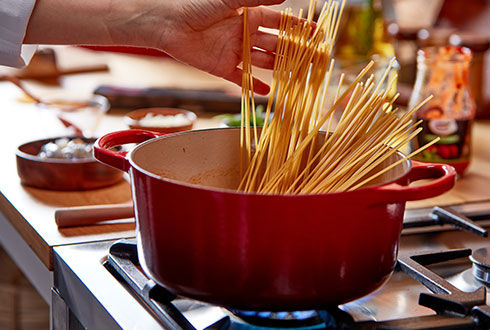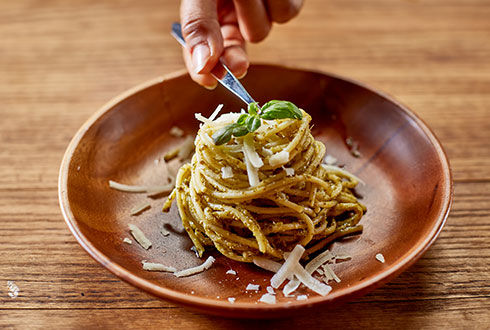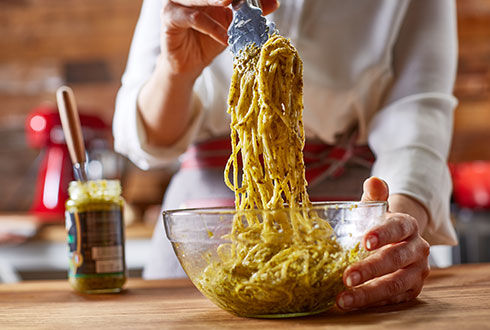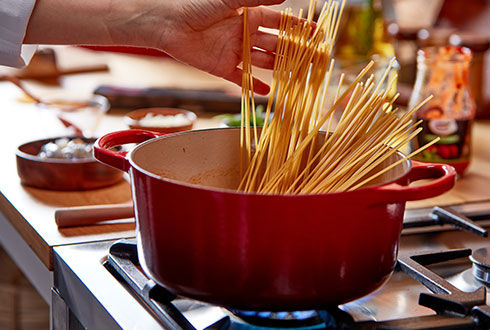 Spaghetti with pesto
This recipe is as simple and delicious as it sounds. When you get the balance of flavours just right – fresh, floral sweetness from the basil, richness courtesy of the pine nuts, a salty, creamy tang that only parmesan cheese can provide – there is nothing better than homemade pesto. Twirl our spaghetti with pesto onto plates, garnish with basil leaves and serve.
Goody Kitchen
Recipe by: Goody Kitchen
1

Cook the spaghetti according to package instructions. Drain and set aside.


2

Prepare the pesto by blending together the basil leaves with the remaining ingredients; season well with sea salt and pepper.

3

Put the spaghetti with the pesto sauce and serve immediately.
%comment%
2 Replies
reply
Thank you, your comment is under review and will be posted as soon as approved
Lunch
Italian, "main dish", Pesto, Spaghetti