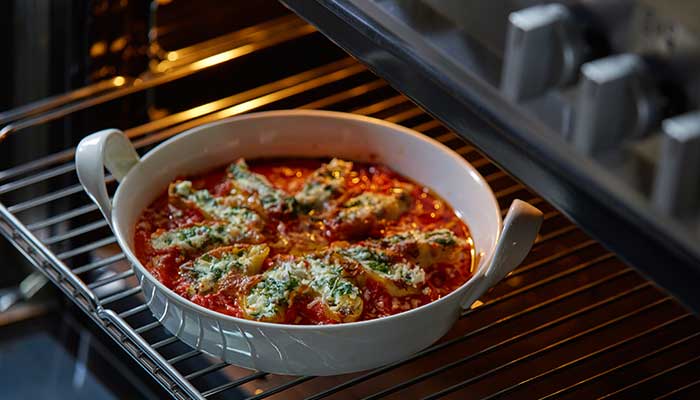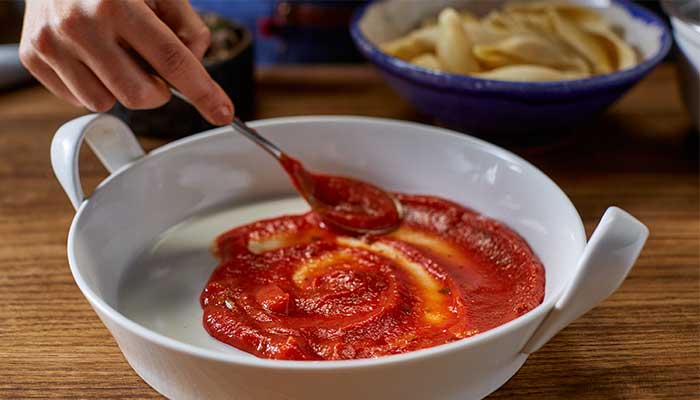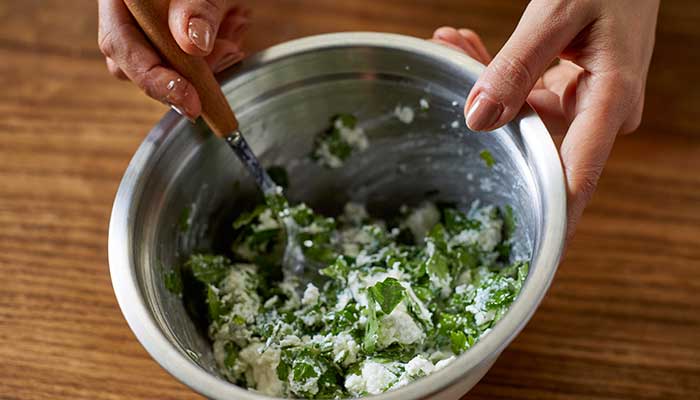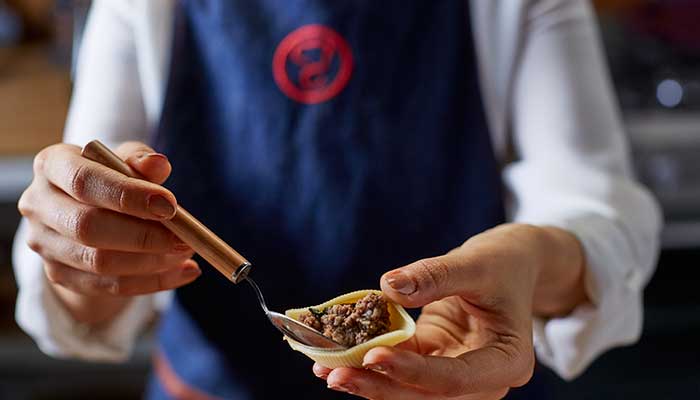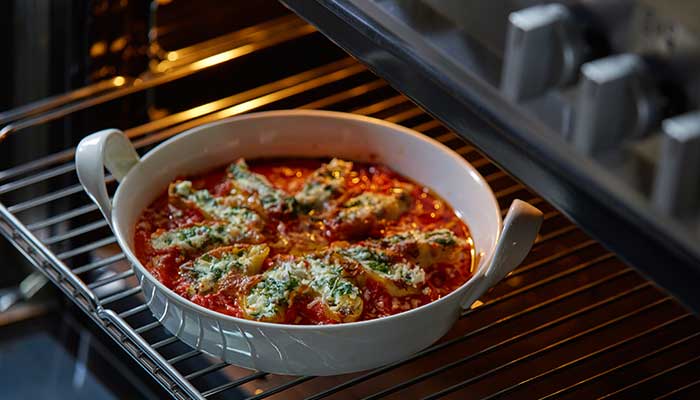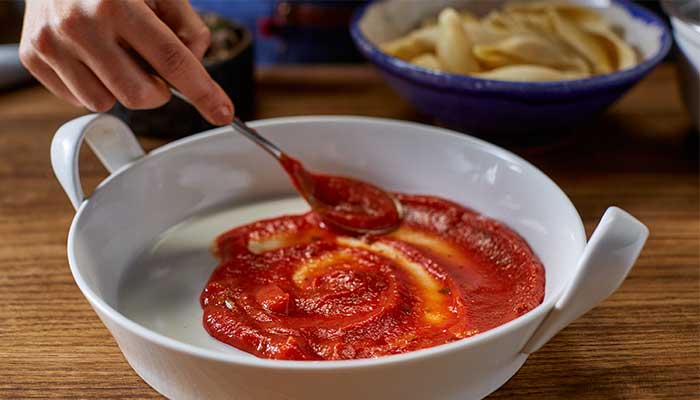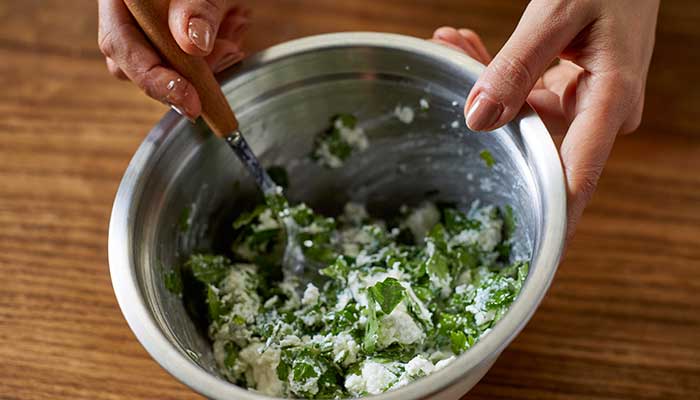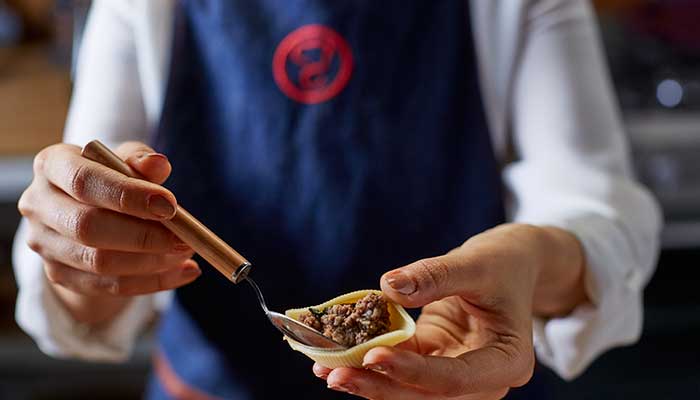 Stuffed Conchigli
This inspiring dish takes pasta from everyday staple to special occasion centrepiece. Our stuffed conchigili recipe comes together in stages; once blanched, the pasta shells are stuffed with a herby minced meat filling, followed by a rich and creamy feta cheese layer. The conchigili are then arranged on a bed of Goody Marinera Sauce, drizzled with cream, scattered with mozzarella and baked.
Goody Kitchen
Recipe by: Goody Kitchen
1

Boil the Conchigli according to the instructions mentioned on the package, then drain and wash it with cold water and put it aside until it cools.

2

Put the feta cheese and half of the parsley's amount in a bowl and mix well until they are incorporated. In a pot over the heat, add the oil and onion and stir them a little until the onion wilts, then add the minced meat and start stirring it while adding the spices, salt, black pepper and garlic powder for a couple of minutes. Add the chopped tomatoes and continue stirring until the meat and tomatoes are cooked, then add the remaining parsley and stir the mixture for another minute and then take it off the heat.

3

Start with stuffing the Conchigli so that half of it is stuffed with the minced meat from the inside, while the upper half is stuffed with the feta cheese filling. Afterwards, place the marinara sauce at the bottom of the sheet, and then place the stuffed Conchigli in the sheet; and cover it completely with the cooking cream and sprinkle the mozzarella cheese.

4

Place the sheet in the oven, then turn on the griddle and leave it until the cheese is browned.
%comment%
2 Replies
reply
Thank you, your comment is under review and will be posted as soon as approved
Dinner
Beef, Conchigli, Italian, "main dish", Marinara, Pasta, sauce