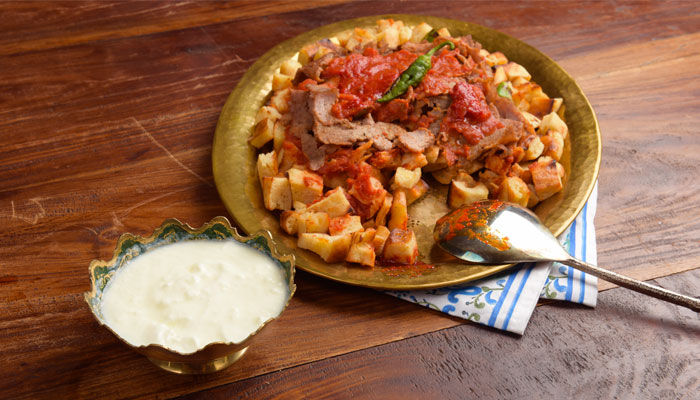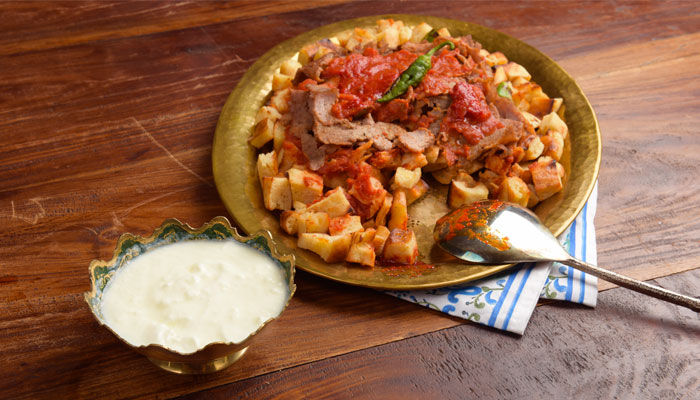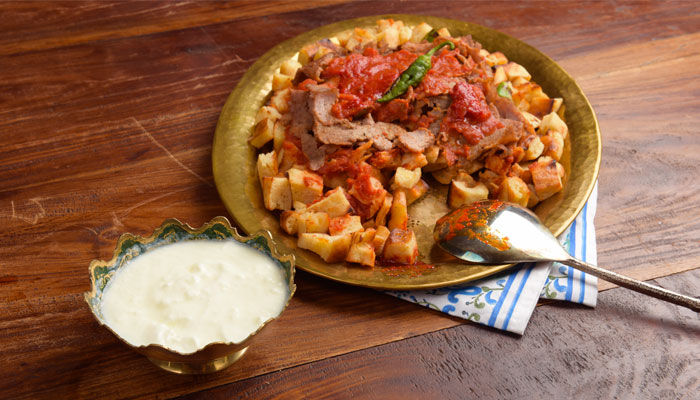 Tenderloin Beef Alexander Style
Otherwise known as an Iskendar kebab, tenderloin beef Alexander style has historical origins and masses of flavour. Our recipe makes it easy to recreate this iconic dish at home; instead of using traditional doner kebab meat we sear thinly sliced beef in a hot pan, then layer over butter-toasted bread cubes along with a spiced tomato sauce.
Goody Kitchen
Recipe by: Goody Kitchen
1

Heat the oven to 180° C.

2

Cut the bread into cubes, then mix them with butter and put them in the oven for 5 minutes to roast.

3

To prepare the red sauce: Using the electric mixer, grind the tomatoes. In a pot over the heat, melt the butter and add the tomato paste and stir for a couple of minutes. Afterwards, pour the tomato juice and add the vinegar and spices; stir them together for 5 minutes. Cover the pot and let is simmer for 10 minutes.

4

Using a sharp knife, cut the meat into thin slices; and then season them with oil, salt and black pepper.

5

Heat a pan over the heat and then start adding the meat in batches. Stir each batch for 3 minutes. Repeat the process until the amount is finished.

6

In the serving dish, first spread the roasted bread; then add a little tomato sauce, followed by adding the meat and finally the remaining amount of sauce.

7

Sprinkle the melted butter over the top, and serve the dish with yogurt and grilled peppers.
%comment%
2 Replies
reply
Thank you, your comment is under review and will be posted as soon as approved
Lunch
lunch, "main dish", Turkish