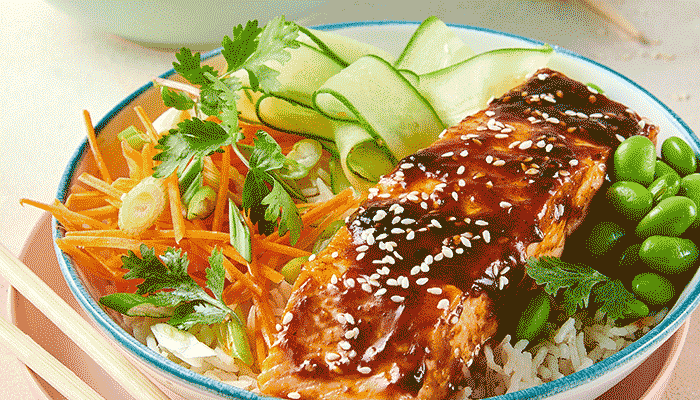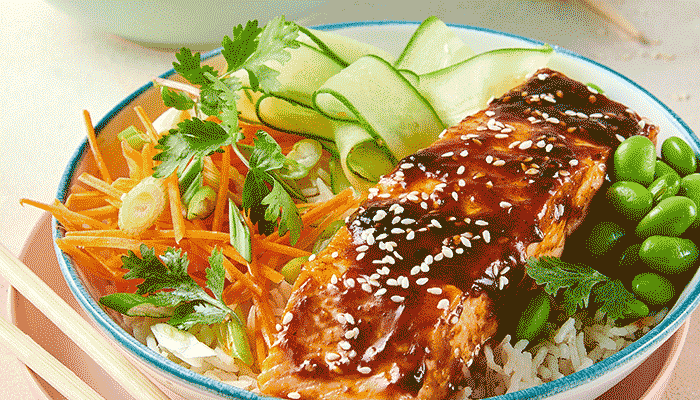 Teriyaki Grilled Salmon
Our preferred way to make salmon steaks is by baking them in the oven with our delicious Goody teriyaki sauce, served on a bed of rice and vegetables.
Goody Kitchen
Recipe by: Goody Kitchen
1

Preheat the oven to around 200°C (390°F). Place the salmon slices on a baking sheet lined with parchment paper, generously brush them with Goody teriyaki sauce.

2

Bake in the oven for 20 minutes, brushing them with sauce occasionally for a glossy finish.
Now it's time to assemble! In a bowl of cooked white rice, place the teriyaki-glazed salmon slices, garnish with green onions and sesame seeds. Next to it, add the vegetables and enjoy your meal.
%comment%
2 Replies
reply
Thank you, your comment is under review and will be posted as soon as approved