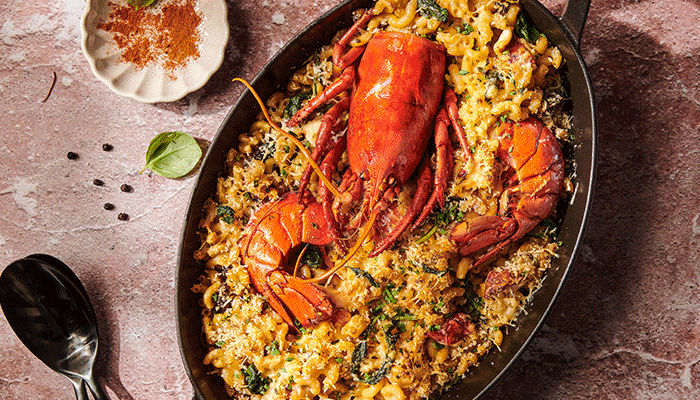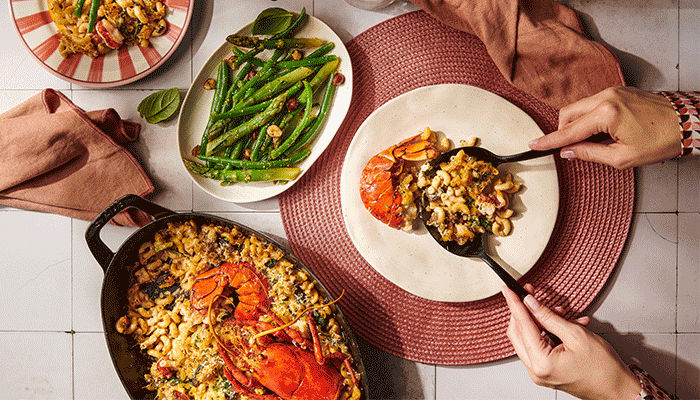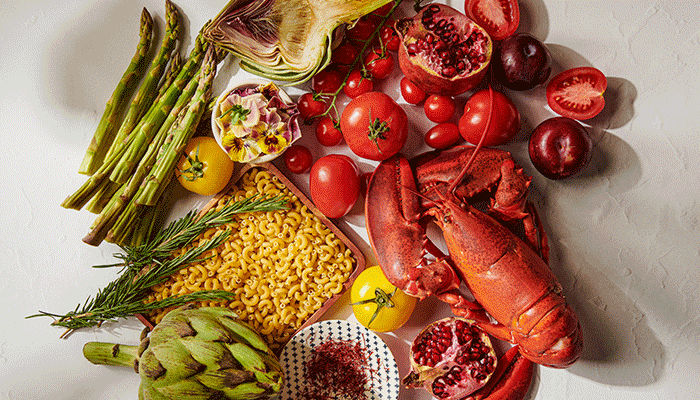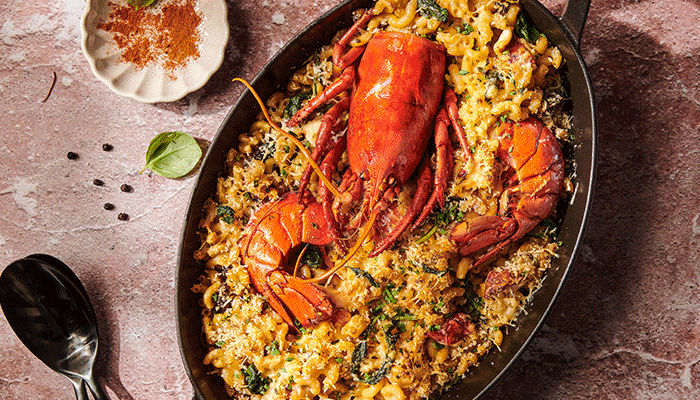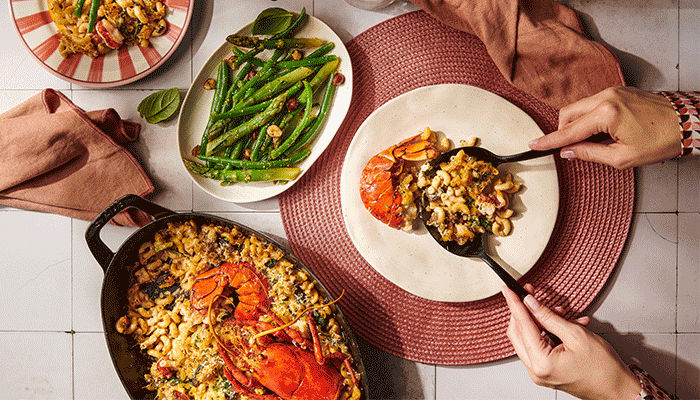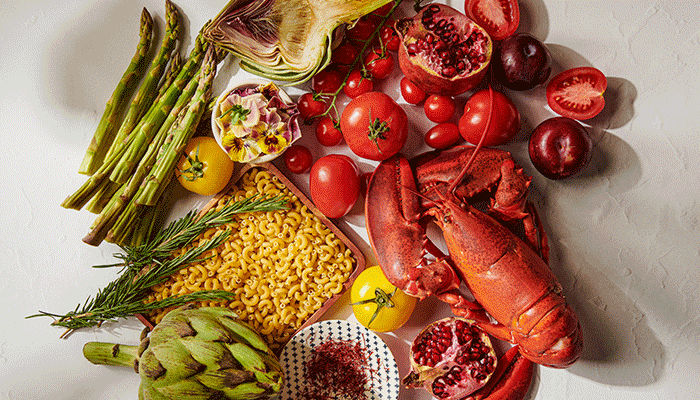 Truffled lobster mac 'n cheese
Truffled lobster mac 'n cheese
Goody Kitchen
Recipe by: Goody Kitchen
1

Start by infusing the milk. Put the milk and mayonnaise in a pan set over a medium-low heat and bring to a simmer. Remove from the heat and leave to infuse while you cook the pasta.


2

Cook the macaroni in boiling salted water for three minutes less than pack instructions. Drain and rinse with cold water. Set aside and preheat the oven to 180C.


3

Make the sauce. Set a large saucepan with the butter over a medium heat. Melt the butter and add the garlic and spring onion. Cook for 1 minute then stir in the flour. Mix to a smooth paste, then add the milk a ladle at a time, whisking to incorporate. Do this until you have a smooth, glossy and slightly thick sauce.


4

Stir in the gruyère and parmesan, cayenne pepper, sun-dried tomatoes, basil and spinach. Season well with salt and pepper then very gently fold in the lobster.


5

Tip in the cooked macaroni, stir to coat, then pour in to your baking dish of choice. Mix the dry breadcrumb ingredients in a small bowl then scatter over the pasta. Drizzle with olive oil then bake for 15-20 minutes, or until golden and bubbling.


6

While the pasta bakes, make the green bean side dish. Cook the greens in a large pan of boiling salted water for 4 minutes, adding the asparagus for the last 2 minutes. Drain then refresh in cold water. Leave to drain.


7

In a small bowl, combine the olive oil, lemon zest and juice, mustard and salt and pepper. Whisk to form an emulsion. Drizzle over the warm beans, then toss in the hazelnuts and chives. Transfer to a serving dish and serve with the mac 'n cheese.
%comment%
2 Replies
reply
Thank you, your comment is under review and will be posted as soon as approved
Lunch
food, lobster, pasta