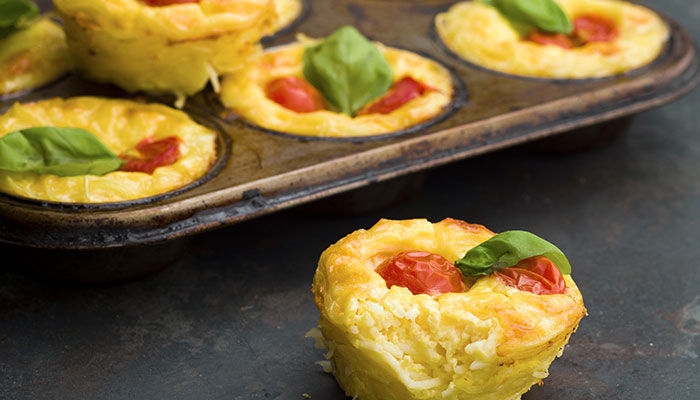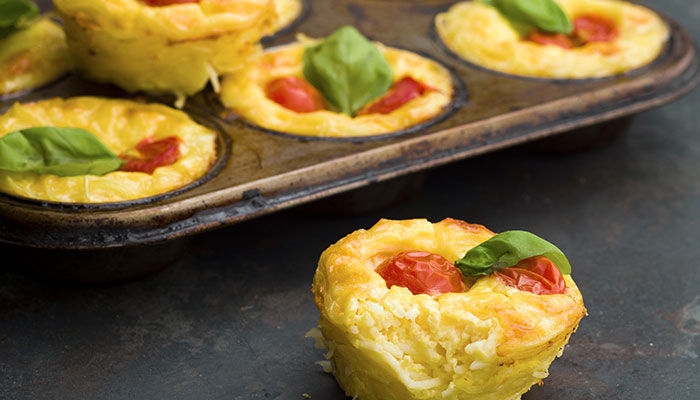 Vermicelli Breakfast Nests
Baked in muffin tins, these individual vermicelli breakfast nests will be adored by diners of all ages - feel free to add different flavours and ingredients to yours. Do also note that they freeze brilliantly, so it's well worth making a double batch (they're perfect in lunch boxes and are a great afterschool snack).
Goody Kitchen
Recipe by: Goody Kitchen
1

Preheat the oven to 180oC.

2

Bring a large pot of salted water to boil and cook the pasta until al dente.Drain and set aside.Grease a muffin tin with butter and press down the cooked vermicelli nests into the muffin holes.

3

In a bowl, whisk together the cream, milk and cheese.Season and pour the custard into the vermicelli nests.Top with a cherry tomato and some basil leaves.Bake until the custard is cooked through but still slightly wobbly.Garnish with basil and serve immediately with bread.
%comment%
2 Replies
reply
Thank you, your comment is under review and will be posted as soon as approved
Breakfast
Italian, "main dish", Pasta, Vermicelli