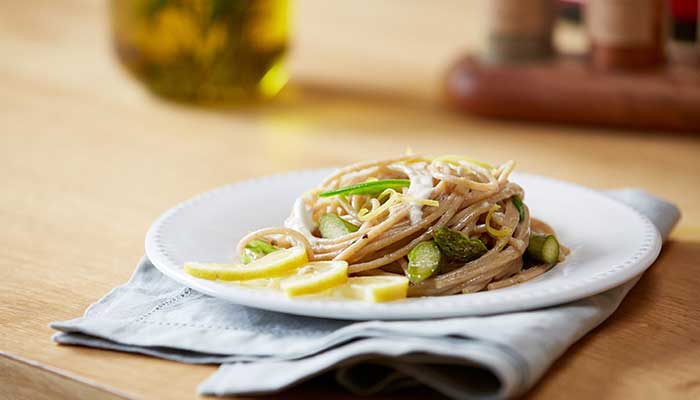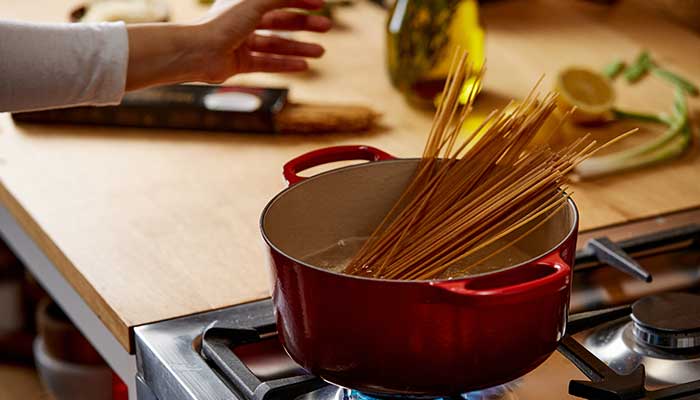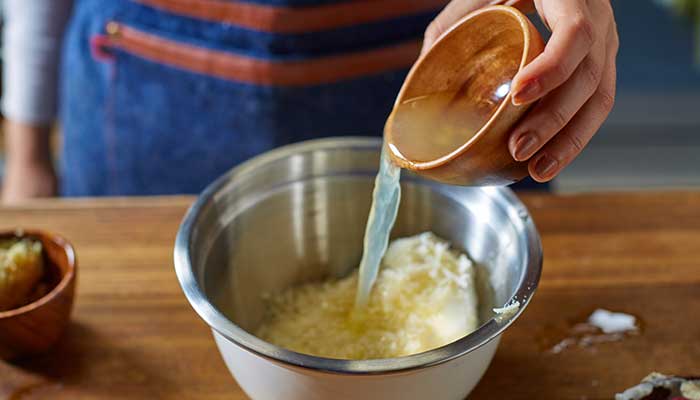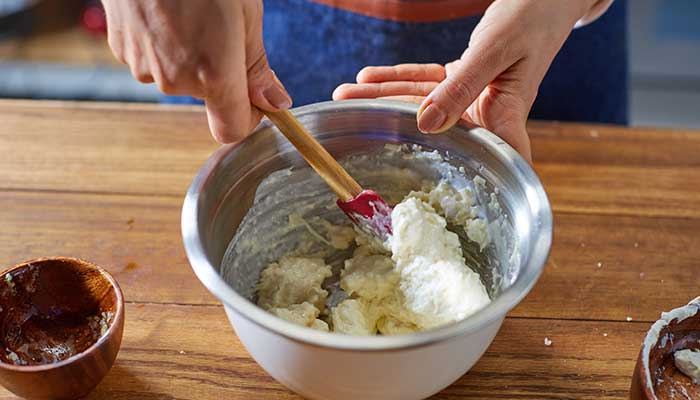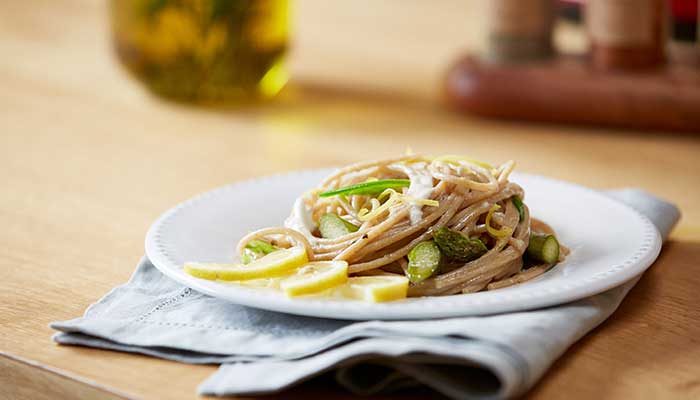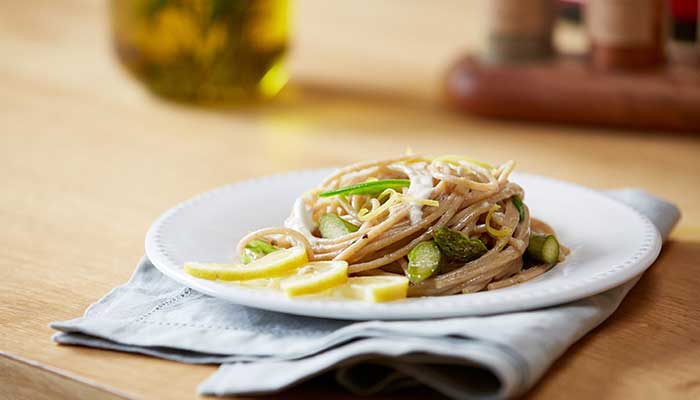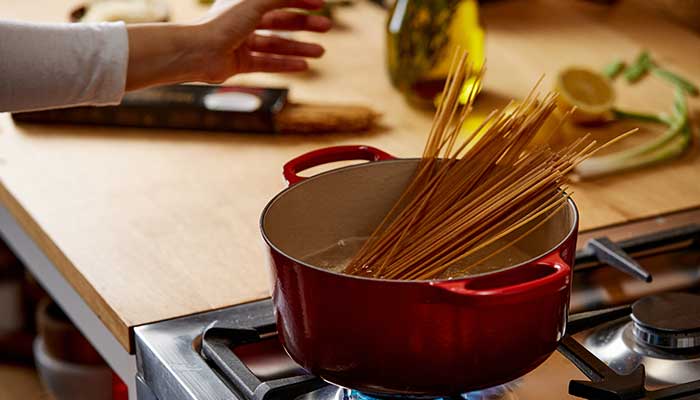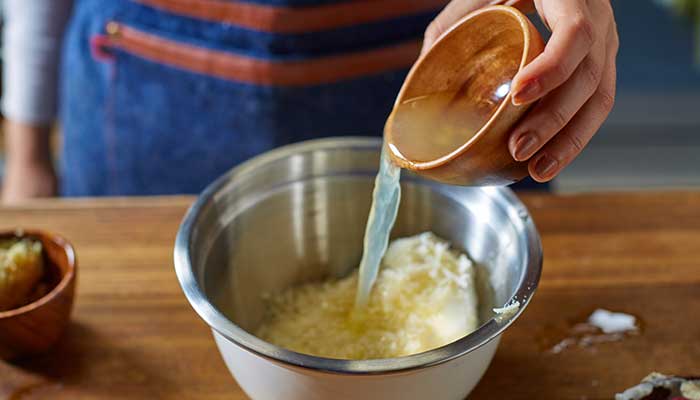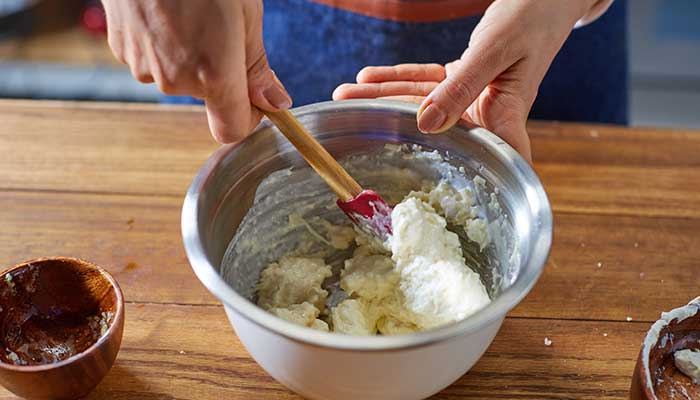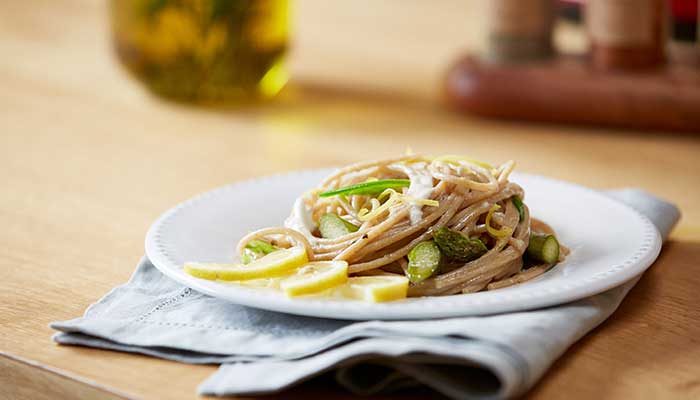 Whole Wheat Spaghetti With Asparagus Cream Sauce
Simple, spring-like bliss in a bowl – otherwise known as our wholewheat spaghetti with asparagus cream sauce. In this recipe, a zesty, creamy sauce is the perfect coating for the tender pasta tendrils, while the delicate flavour and slight crunch from the blanched asparagus and sugar snap peas add just the right amount of texture and colour.
Goody Kitchen
Recipe by: Goody Kitchen
1

Cook the fettuccine as per instructions on the packaging. Drain and set aside.

2

Bring a large pot of salted water to boil and add the asparagus and peas. Boil for 1 minute. Drain and set aside.

3

Prepare the sauce by mixing together the crème fraiche, lemon juice and zest, parmesan cheese and garlic. Put the spaghettitogether with the sauce.

4

Garnish with the vegetables and spring onions.
%comment%
2 Replies
reply
Thank you, your comment is under review and will be posted as soon as approved
Lunch
Italian, "main dish", Pasta, spaghetti