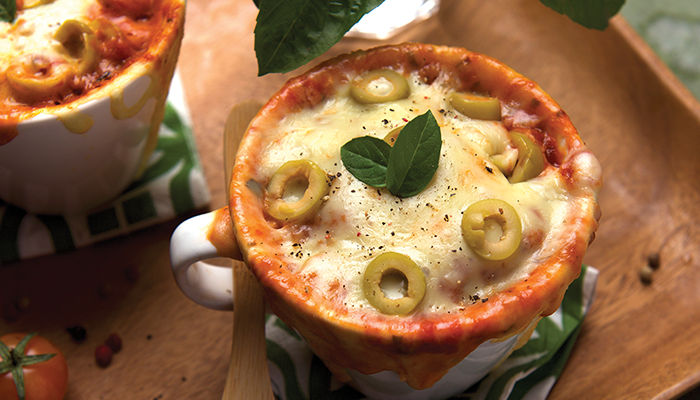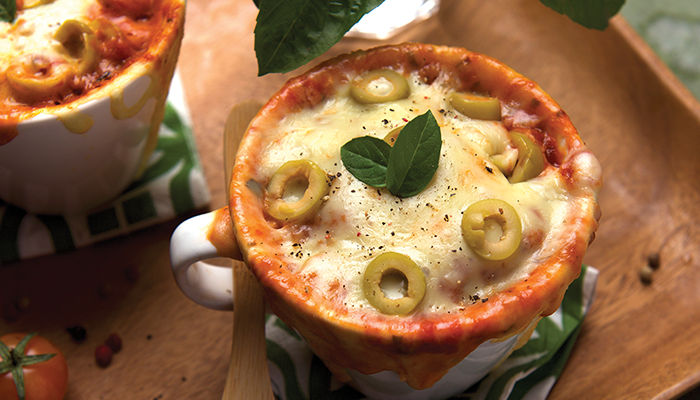 Pizza in a Cup
When you really want to make your children's day, serve them a super-fun, super-tasty pizza in a cup. The ideal movie night meal or brunch treat, this single-serve wonder of a recipe takes a matter of minutes to put together but will have those who try it raving about it for months to come.
Goody Kitchen
Recipe by: Goody Kitchen
1

In a microwave cup, place the flour, baking powder, baking soda, along with a dash of salt, oregano, olive oil and liquid milk and mix well (the mixture would be semi-liquid) for 3 minutes.

2

Add the Napolitana sauce, cheddar cheese, mozzarella cheese, olive slices, dash of oregano, and put the cup in the microwave for a couple of minutes.
%comment%
2 Replies
reply
Thank you, your comment is under review and will be posted as soon as approved
Brunch
Italian, Napolitana, Pizza