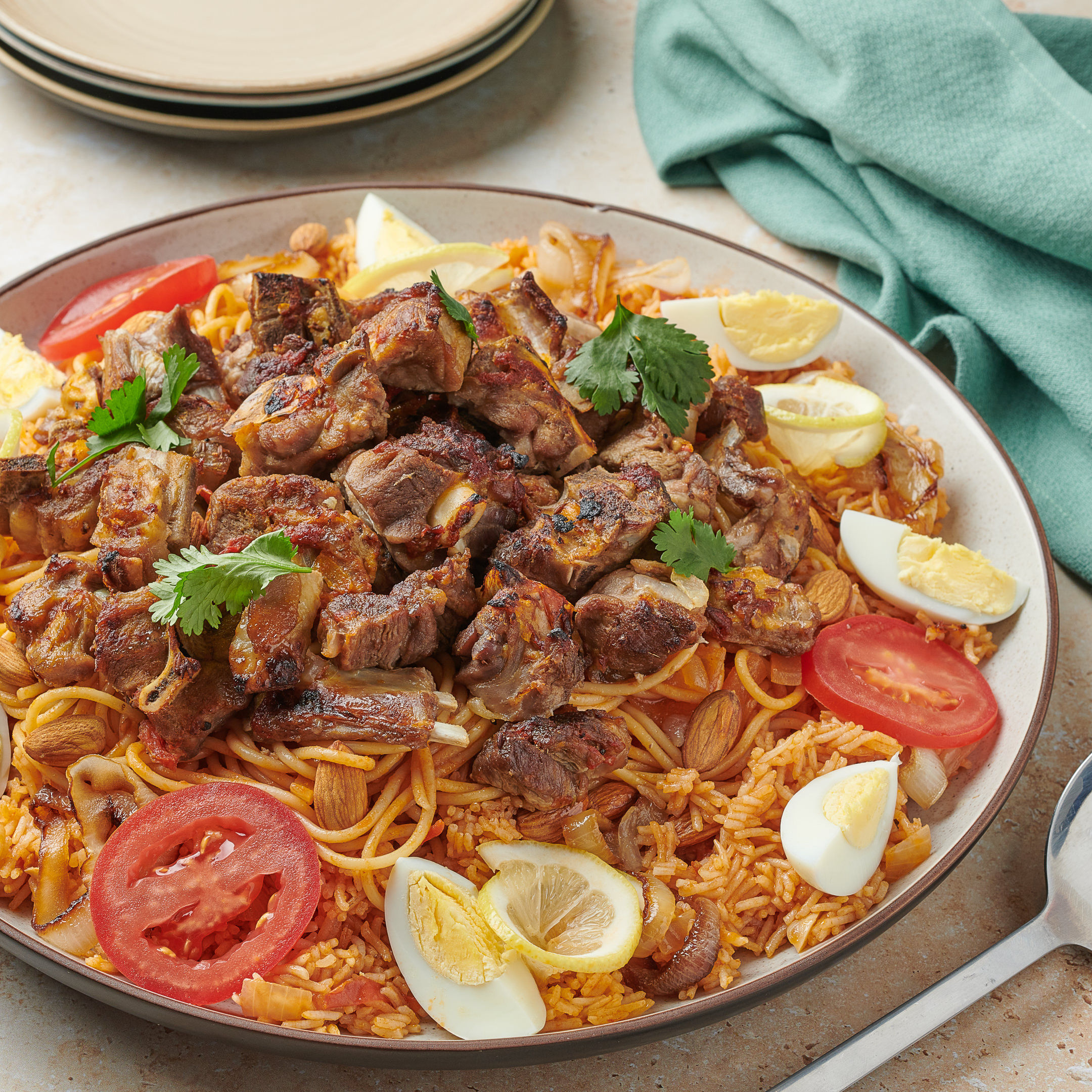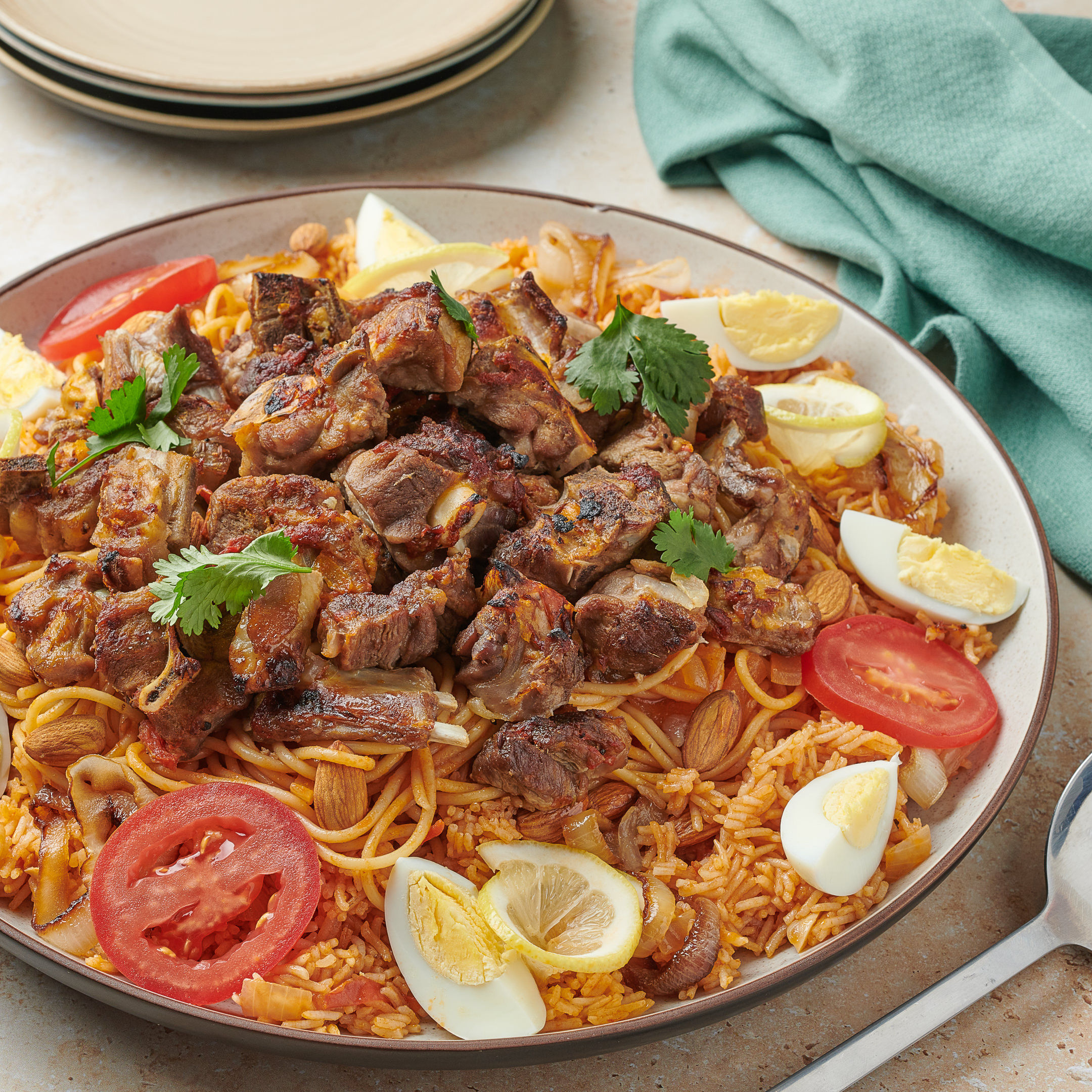 Lamb kozzi
There's only one word for this lamb kozzi recipe: stunning. A feast for your eyes as much as for your tummy, the combination of slow-cooked, melt-in-the-mouth meat, fluffy rice and saucy spaghetti make this the perfect recipe to make when you're looking to impress a large crowd. Trust us – it's worth the time and effort.
Goody Kitchen
Recipe by: Goody Kitchen
1

Set a large saucepan over a medium-high heat with 2 tbsp vegetable oil. Cook the meat for 4-5 minutes, stirring constantly. Add the cinnamon, bay leaves and mixed spice along with salt and pepper. Stir to combine then pour in 1 litre cold water. Stir in the onions and tomatoes and cover with a lid. Simmer for 30 minutes or until the meat is well cooked.

2

Make the sauce. Set a large saucepan with the ghee over a medium heat. Cook the onion, tomato, pepper and garlic for 3-4 minutes. Stir in the tomato paste, 1 tsp salt and cook for 2 minutes more. Top up the sauce with half of the broth from the meat. Leave to boil for 5-10 minutes.

3

In a different pan, make the rice. Set a large saucepan with the vegetable oil over a medium heat and add the rice. Stir well, then add enough tomato and broth sauce to cover the rice by 1cm. Add the dried lemon Leave to simmer until the liquid is absorbed, then reduce the heat and leave for 10 minutes without stirring.

4

Meanwhile, boil the spaghetti for 3 minutes less than pack instructions. Drain well then coat in the remaining tomato sauce and broth. Cook until the pasta absorbs the sauce.

5

Serve the rice on a large platter. Top with the spaghetti, then the meat and fried onions. Garnish with the eggs, tomatoes, almonds and coriander to serve.
%comment%
2 Replies
reply
Thank you, your comment is under review and will be posted as soon as approved
Lunch
lunch, Meat, Spaghetti, tomato