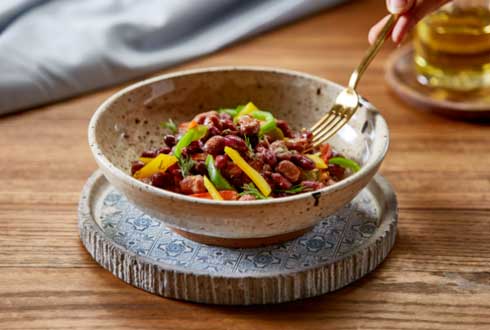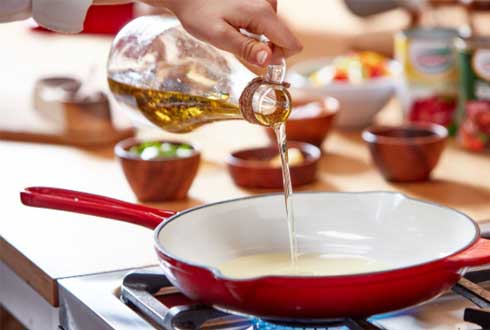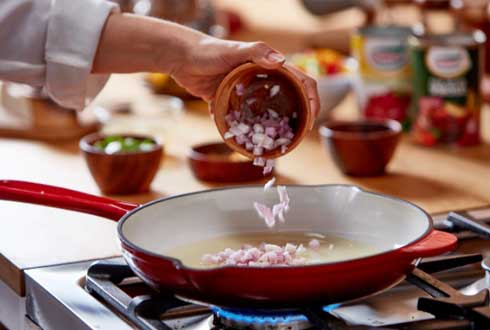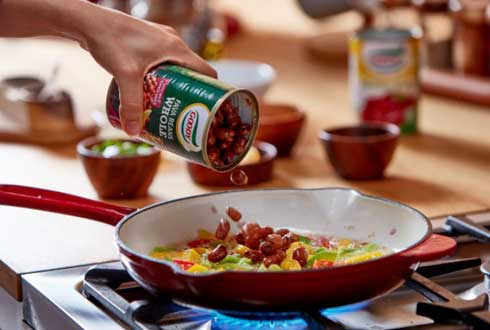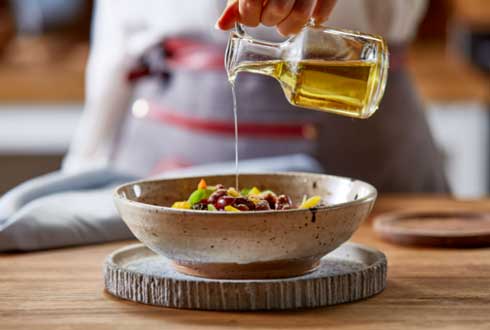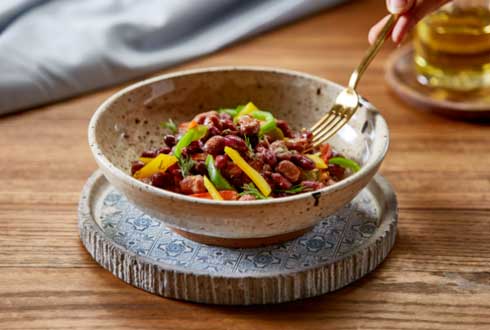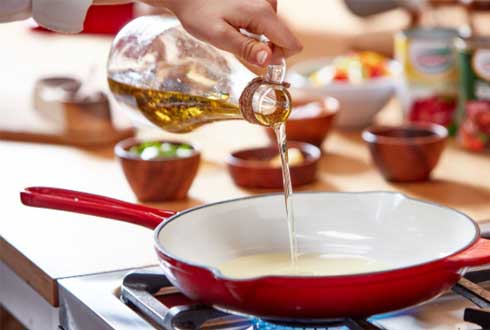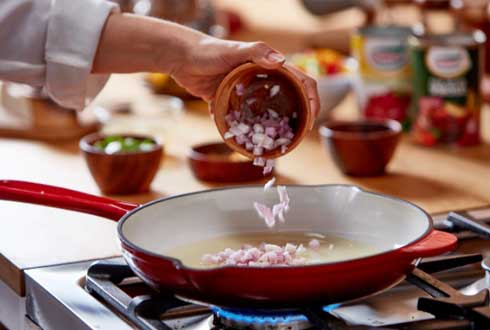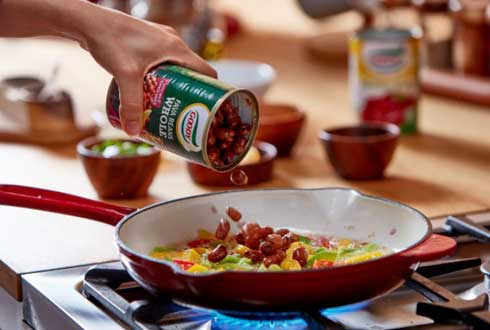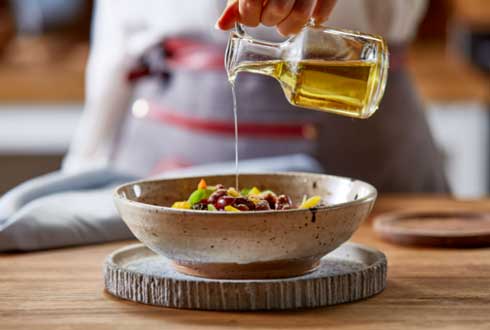 Fava Bean Salad
The classic fava bean dish in salad disguise, full of vegetables and flavors. Perfect substitute for fava beans on sahur or dinner.

Goody Kitchen
Recipe by: Goody Kitchen
1

In a pan, heat olive oil.


2

Sauté onion and cloves garlic till soften


3

Add bell peppers, fava beans, and beans, and mix. Add dill, parsley and coriander, mix. Add vinegar, cumin, salt, pepper, chili powder, juice of lemon and tomato, mix and take off heat.

4

In serving plate, place salad and garnish with sliced green onions.

%comment%
2 Replies
reply
Thank you, your comment is under review and will be posted as soon as approved
Breakfast
"Fava Bean", Khaliji