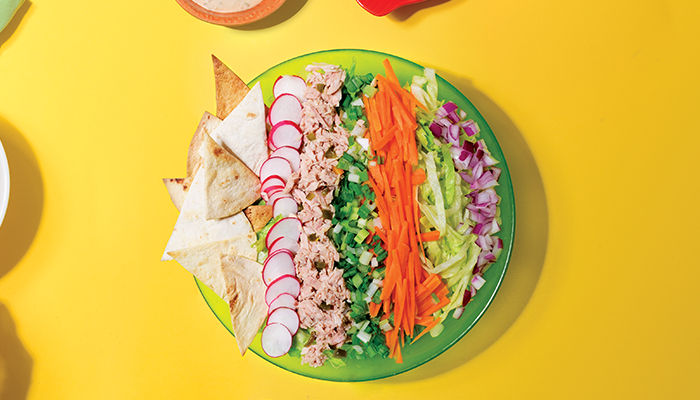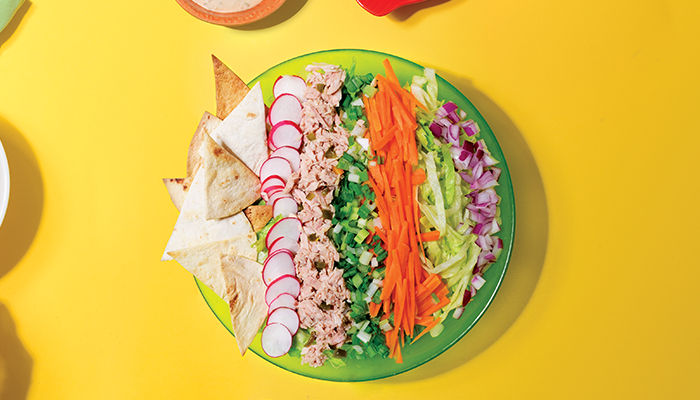 Jalapeno Tuna Taco Salad
Because cooking is all about creativity Goody kitchen offer you tuna taco salad with jalapeño, lite and delicious salad with available ingredients in your kitchen
Goody Kitchen
Recipe by: Goody Kitchen
1

In a large bowl, place the lettuce all at once or in the form of layers, and then place all the vegetables.

2

Grind the tuna and spread it over the lettuce and vegetables; and then top it with the toasted tortilla slices.

3

In a bowl, add all the dressing ingredients and stir them well. Afterwards, pour the dressing over the salad.
%comment%
2 Replies
reply
Thank you, your comment is under review and will be posted as soon as approved
Lunch
lunch, Mexican, Salad, Taco, Tuna