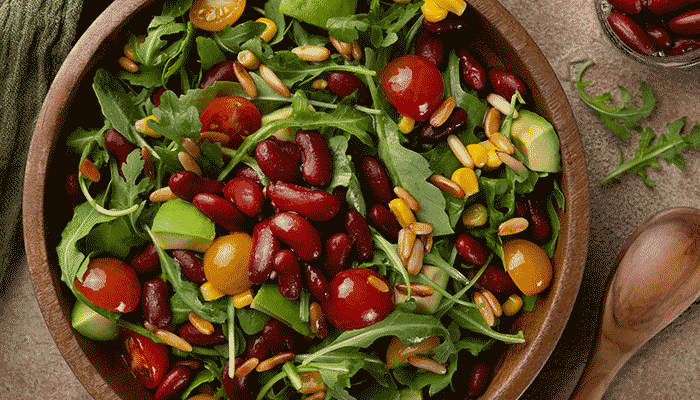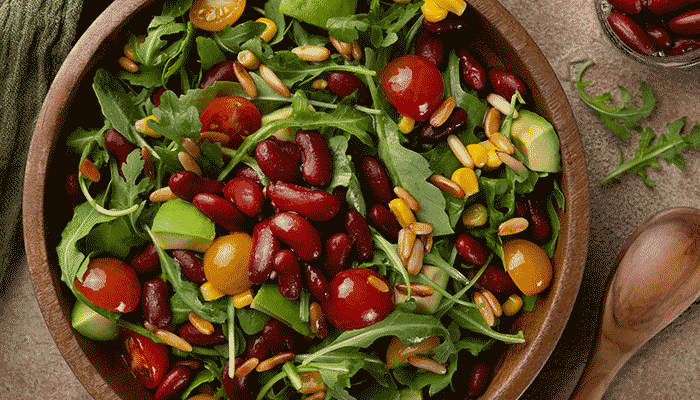 Kidney Bean Arugula Salad
Simple and flavorful kidney bean salad packed with arugula, cherry tomatoes, pine nuts, and avocado. Perfect for a quick protein-packed lunch.
Goody Kitchen
Recipe by: Goody Kitchen
1

Add the arugula, kidney beans, cherry tomatoes, diced avocado, and pine nuts to a large mixing bowl and toss to combine.


2

Add squeezed lemon, drizzle of optional olive oil, and black pepper and toss again to combine.Serve it!
%comment%
2 Replies
reply
Thank you, your comment is under review and will be posted as soon as approved