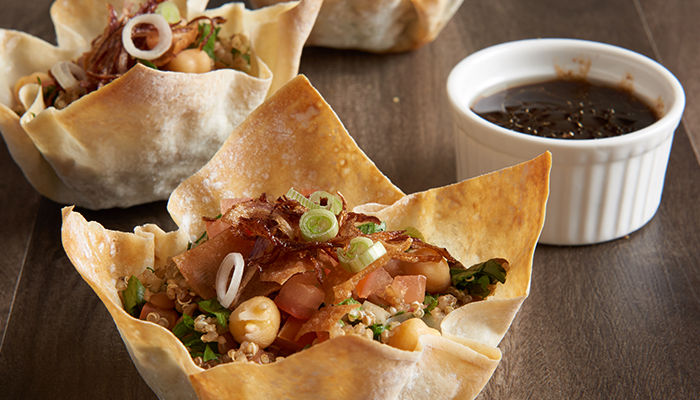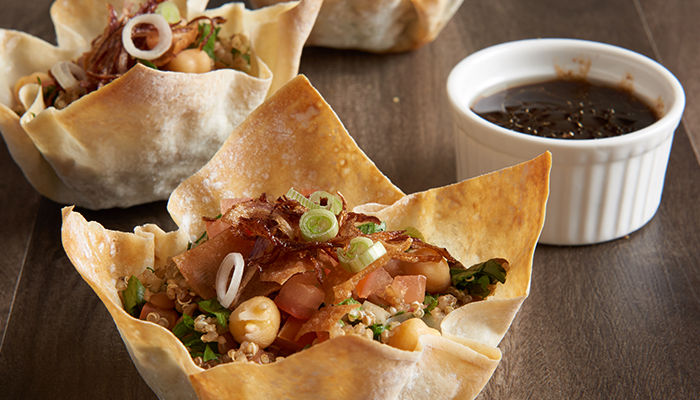 Lentil-Quinoa Salad
Prepare the lentil-quinoa salad with its high nutritional value and distinctive taste, and serve as an integrated side dish on your table.
Goody Kitchen
Recipe by: Goody Kitchen
1

In a deep bowl, mix the salad ingredients well.

2

In another bowl, mix the sauce ingredients together, then add them to the salad before serving them immediately and garnish the top with chickpeas, fried bread slices, and fried onions.
%comment%
2 Replies
reply
Thank you, your comment is under review and will be posted as soon as approved
Lunch
lentil, Quinoa, Salad