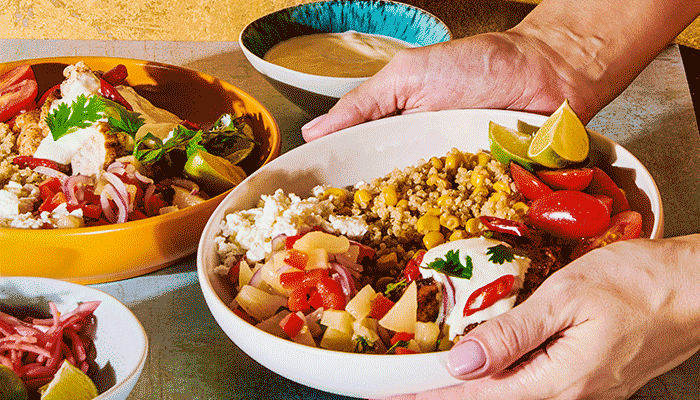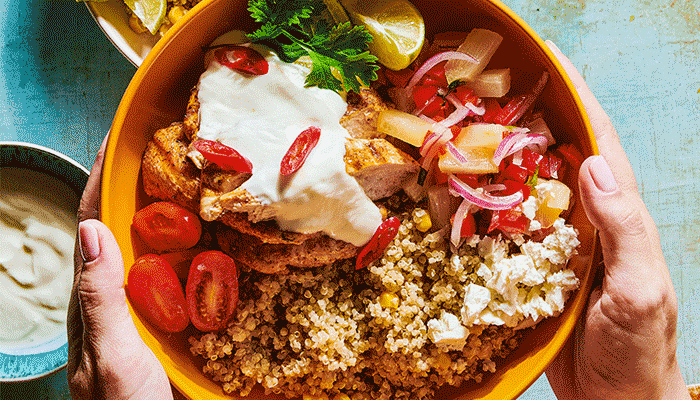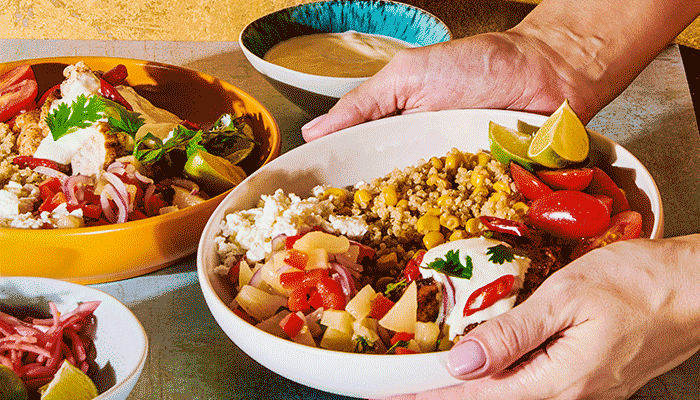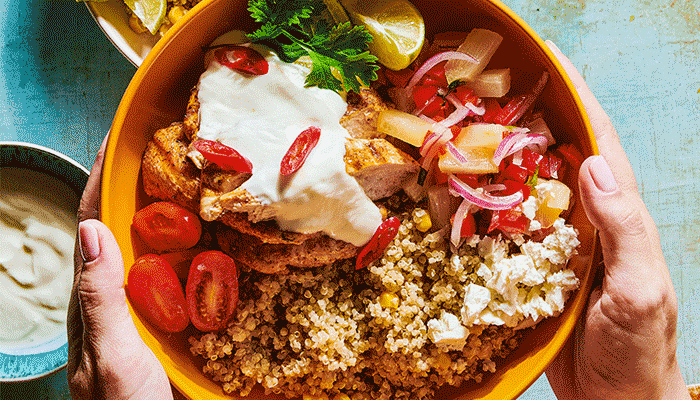 Mexican fiesta chicken bowl
As the temperature rises we want to share inspiration on what our creative community is cooking for light, lovely dinners this month. We'll start: grilled Mexican chicken bowls with pineapple salsa and loaded quinoa. And you?
Goody Kitchen
Recipe by: Goody Kitchen
1

One by one, put the chicken breasts between two sheets of cling film and flatten to 2-inch thickness with a rolling pin. Add to a bowl with the olive oil, paprika, cumin, coriander, cinnamon and dried thyme. Season with salt and pepper then marinate for at least 30 minutes.


2

Grill the chicken in a griddle pan set over a medium-high heat, until charred on the outside and cooked through (you may want to finish the cooking process in the oven).


3

While the chicken cooks, cook the quinoa according to pack instructions. Fluff up the quinoa with a fork and mix with the kidney beans, corn, coriander and lime juice.


4

To make the salsa, drain the pineapple slices and pat dry. Chop in to rough chunks and mix with the red pepper, onion, coriander, lime zest and juice, and green chilli. Season really well.


5

Pile the loaded quinoa in to bowls, top with the chicken and salsa, and serve with sour cream, lime wedges and grated cheese.
%comment%
2 Replies
reply
Thank you, your comment is under review and will be posted as soon as approved
Dinner
الدجاج, سلطة, مكسيكي