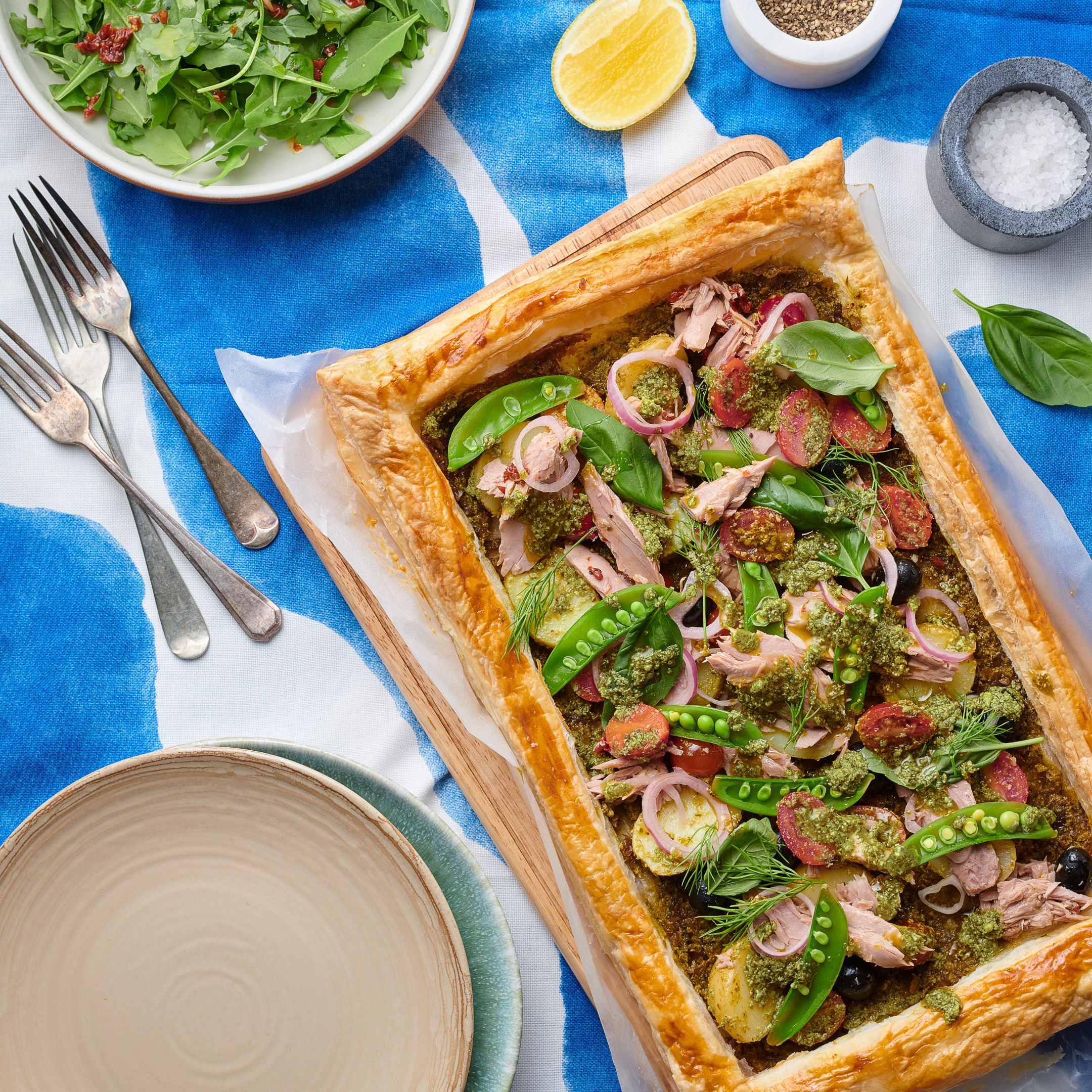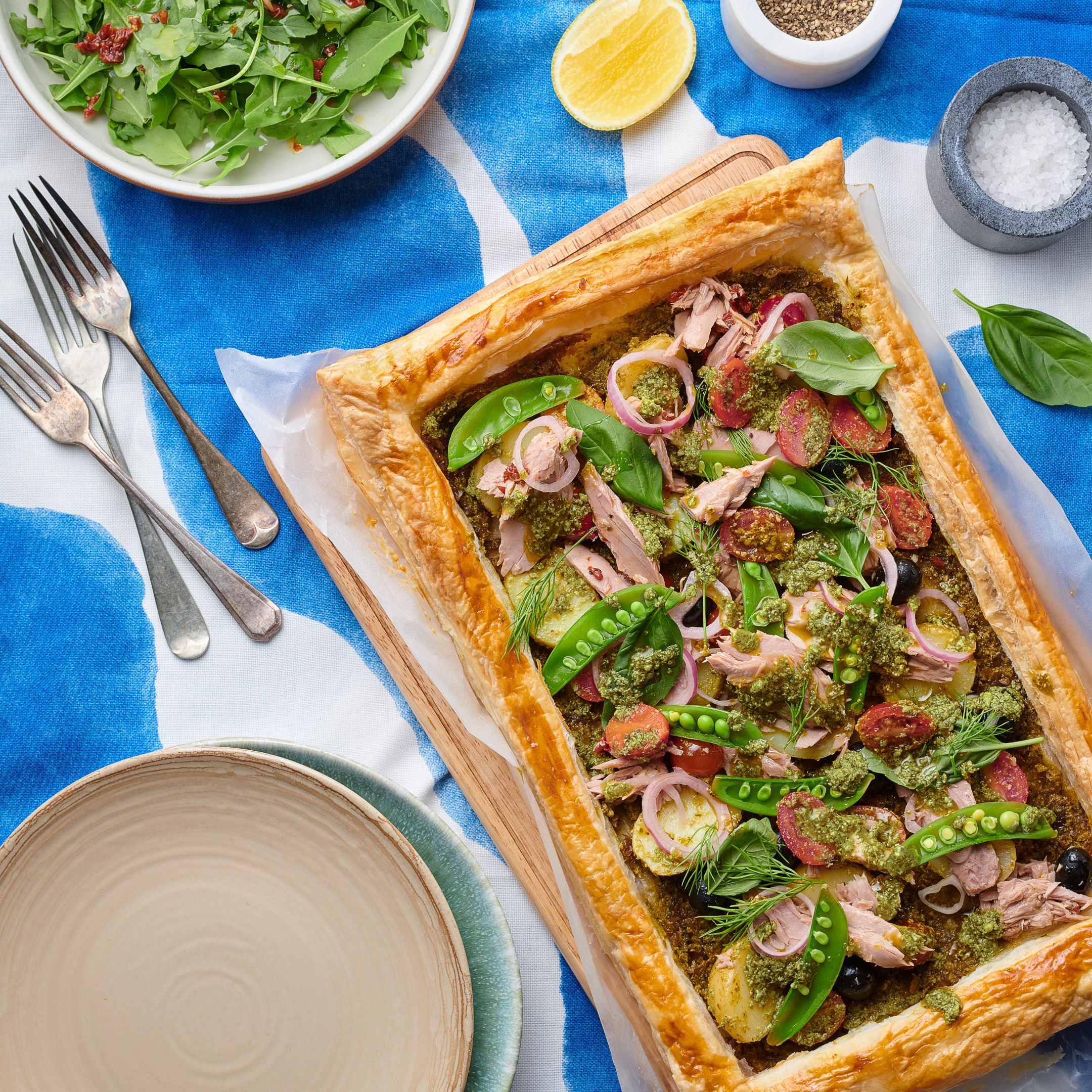 Tuna niçoise tart
All the things you love about tuna niçoise, in a tart! Impress guests at your next weekend lunch or dinner party with this stunning recipe, which you can prepare ahead and bake with the minimum of fuss, but which will steal the show when you present it. Be sure to layer the tart evenly so everyone gets a bite of each delicious topping
Goody Kitchen
Recipe by: Goody Kitchen
1

Grease and line a large baking tray with baking paper. Unroll the pastry on the prepared tray and use a sharp knife to score a 2cm border along the edge. Brush the edge with egg wash then bake at 200°C for 15 minutes or until the pastry is light golden. Cool slightly then delicately flatten the puffed centre

2

Spread the onion chutney and 2 tbsp pesto in the centre of the tart then bake for 10-12 minutes more

3

While the pastry cooks, put the tomatoes, potatoes and olives in a bowl. Add 1 tbsp pesto and mix well. In a separate bowl, glaze the sugar snap peas and Goody Tuna in 2 tbsp sun-dried tomato vinaigrette.


4

To build the tart, layer the potato, tomato, and olive mixture in the center. Top with the tuna and sugar snaps, making sure each slice gets a bite of every flavor. Sprinkle with the herbs, shallots, and lemon zest then slice to serve with rocket leaves drizzled with more vinaigrette. Finish with a final drizzle of pesto.

%comment%
2 Replies
reply
Thank you, your comment is under review and will be posted as soon as approved
Brunch
salad, sauce, Tart, tuna