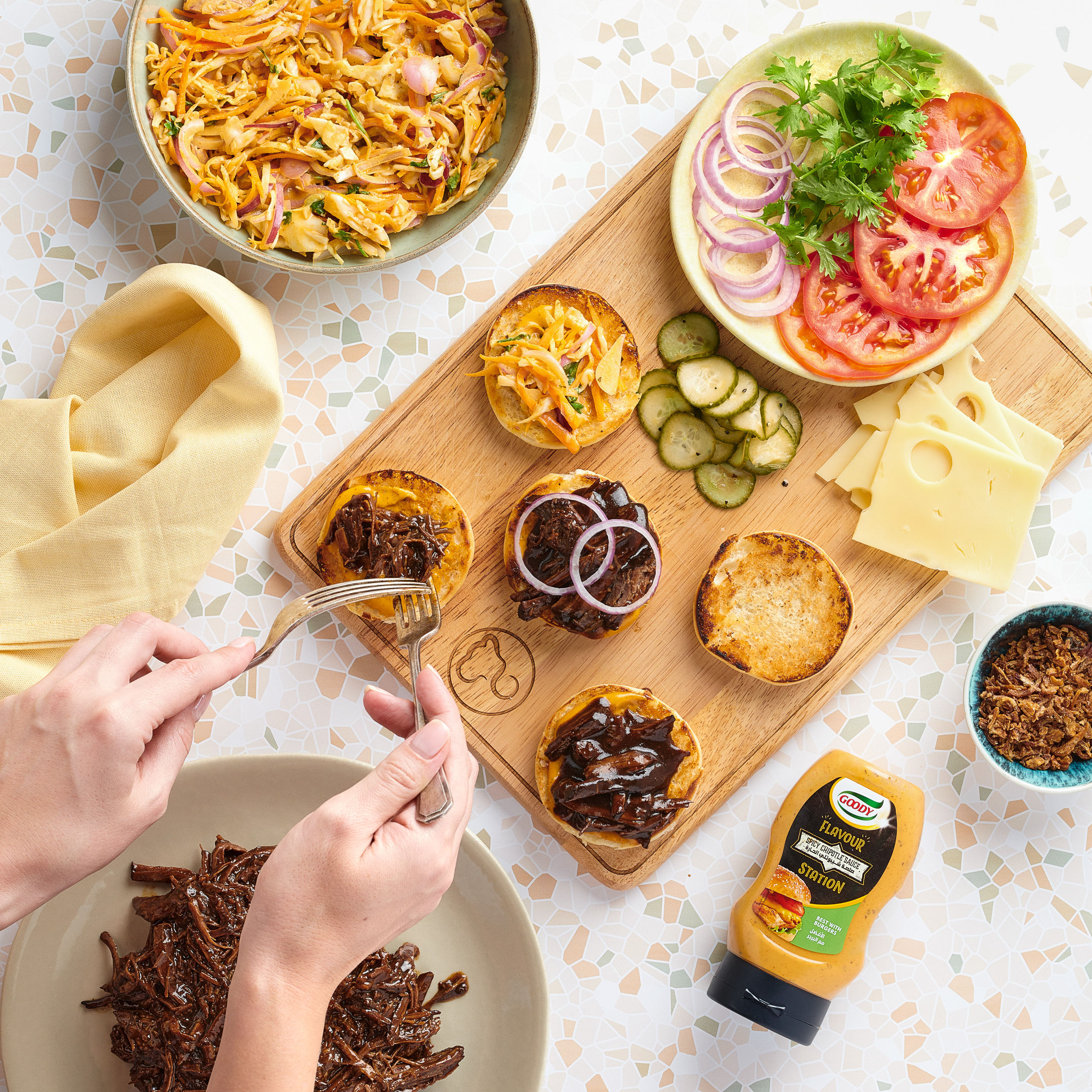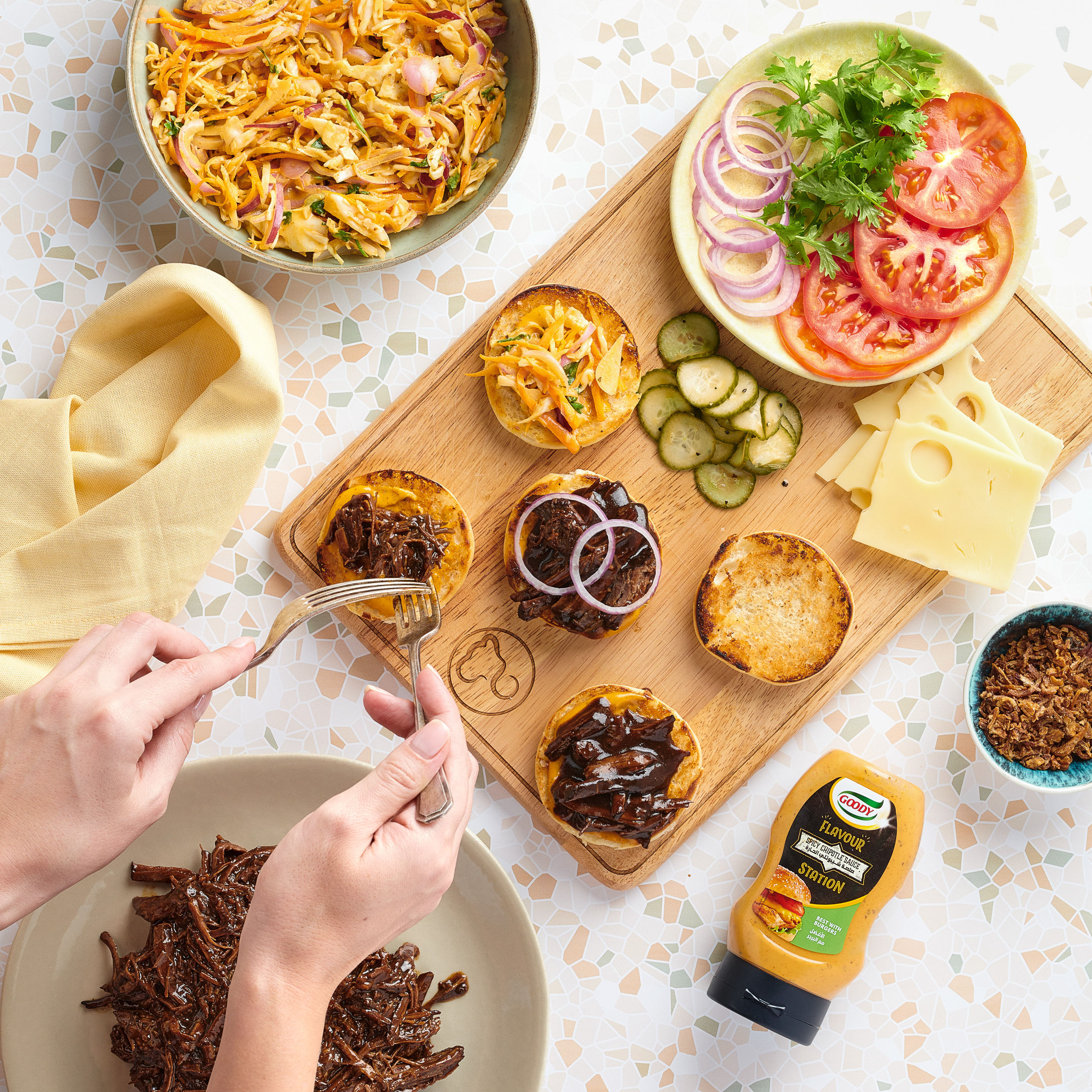 Korean BBQ beef sliders with minty cabbage slaw
Sweet, sticky and seriously moreish, these BBQ beef sliders are sure to be a smash hit at your next dinner party, or even for a special family dinner on the weekend. The meat is the star of the show, but we know you'll love the minty slaw too, which you can make ahead of time and store in the fridge for minimum fuss and maximum flavour.
Goody Kitchen
Recipe by: Goody Kitchen
1

Preheat the oven to 160C. Set a large high-sided ovenproof pan over a medium-high heat. Add the olive oil. Brown the beef pieces on all sides, in batches, for 4-6 minutes. Pour in the beef stock and Korean BBQ Meal Maker and stir to mix. Cover with the lid then bake in the oven for 3-4 hours, or until the meat is spoon-tender and falls apart.

2

Remove from the oven and using two forks, carefully pull the beef apart. Set the sauce over a high heat and reduce until thickened. Mix into the shredded meat, cover with foil and keep warm. Garnish with coriander leaves before serving.

3

For the slaw, combine the cabbage, carrot, mayonnaise and lime zest and juice in a bowl. Season with salt and pepper.

4

Brush the burger buns with melted butter and toast in a pan or in the oven. Serve the buns, shredded beef and slaw on a large board with the cheese slices, tomato and extra mayo so everyone can build their own burger.
%comment%
2 Replies
reply
Thank you, your comment is under review and will be posted as soon as approved
Dinner
bbq, Beef, dinner, Mayonnaise