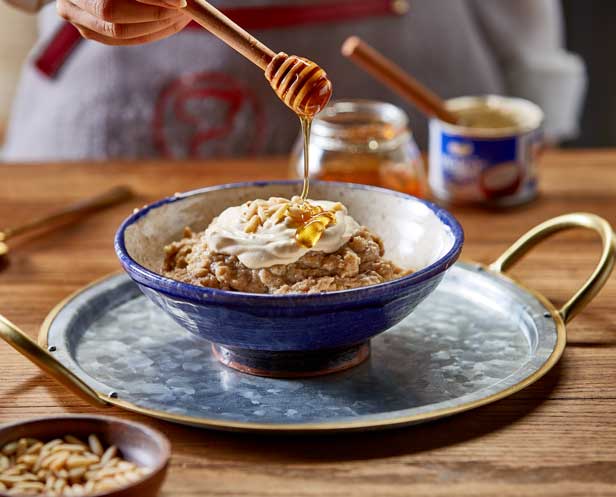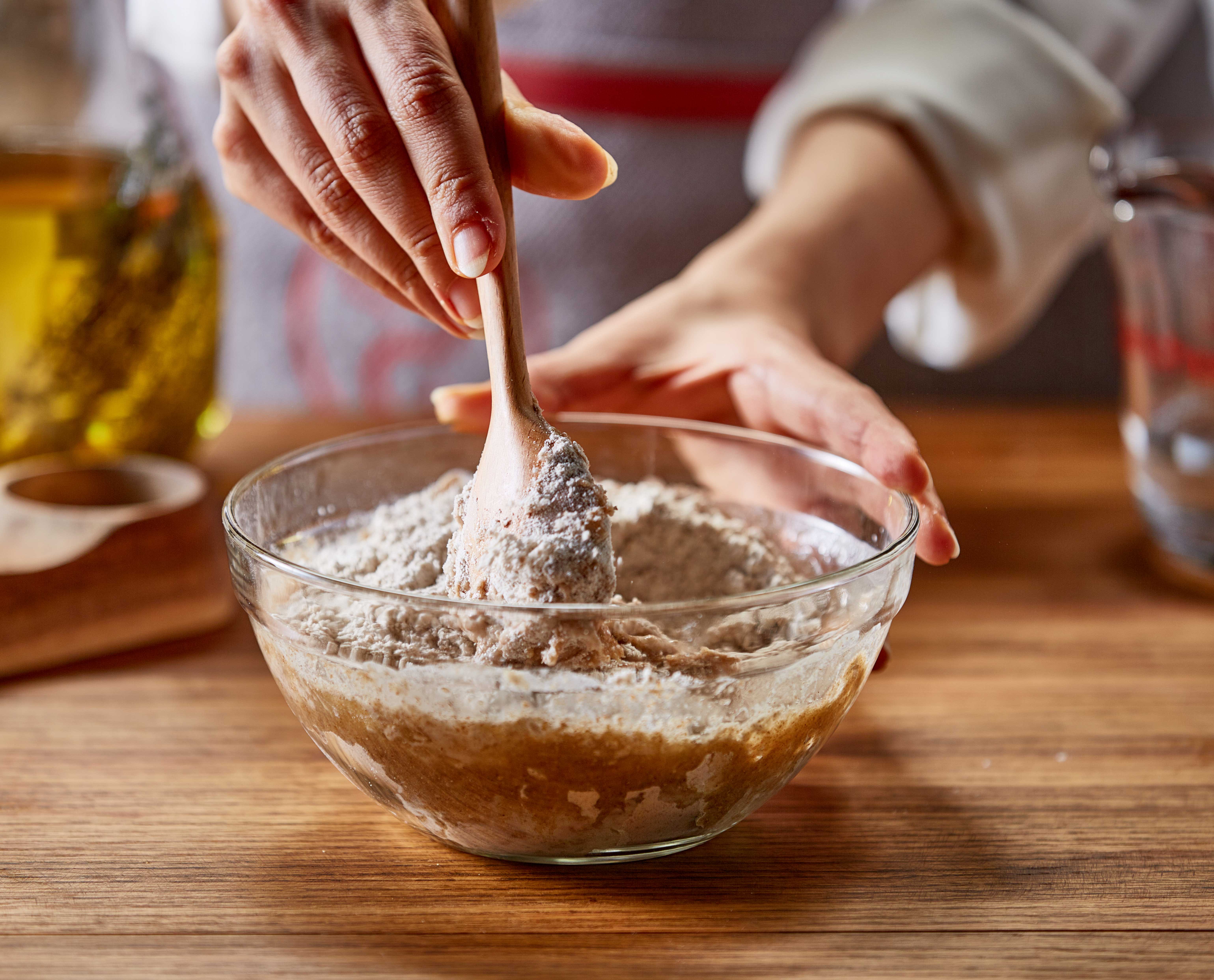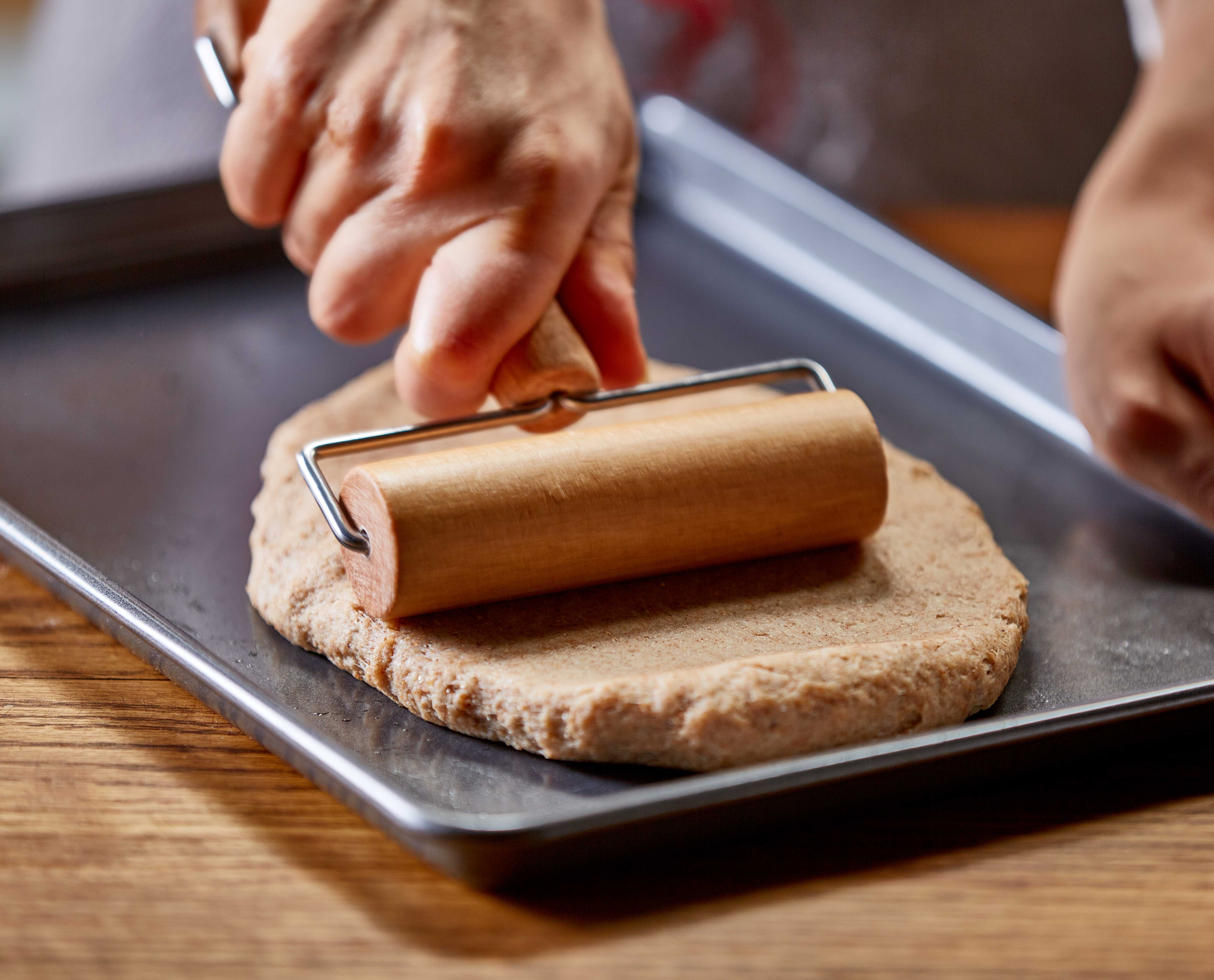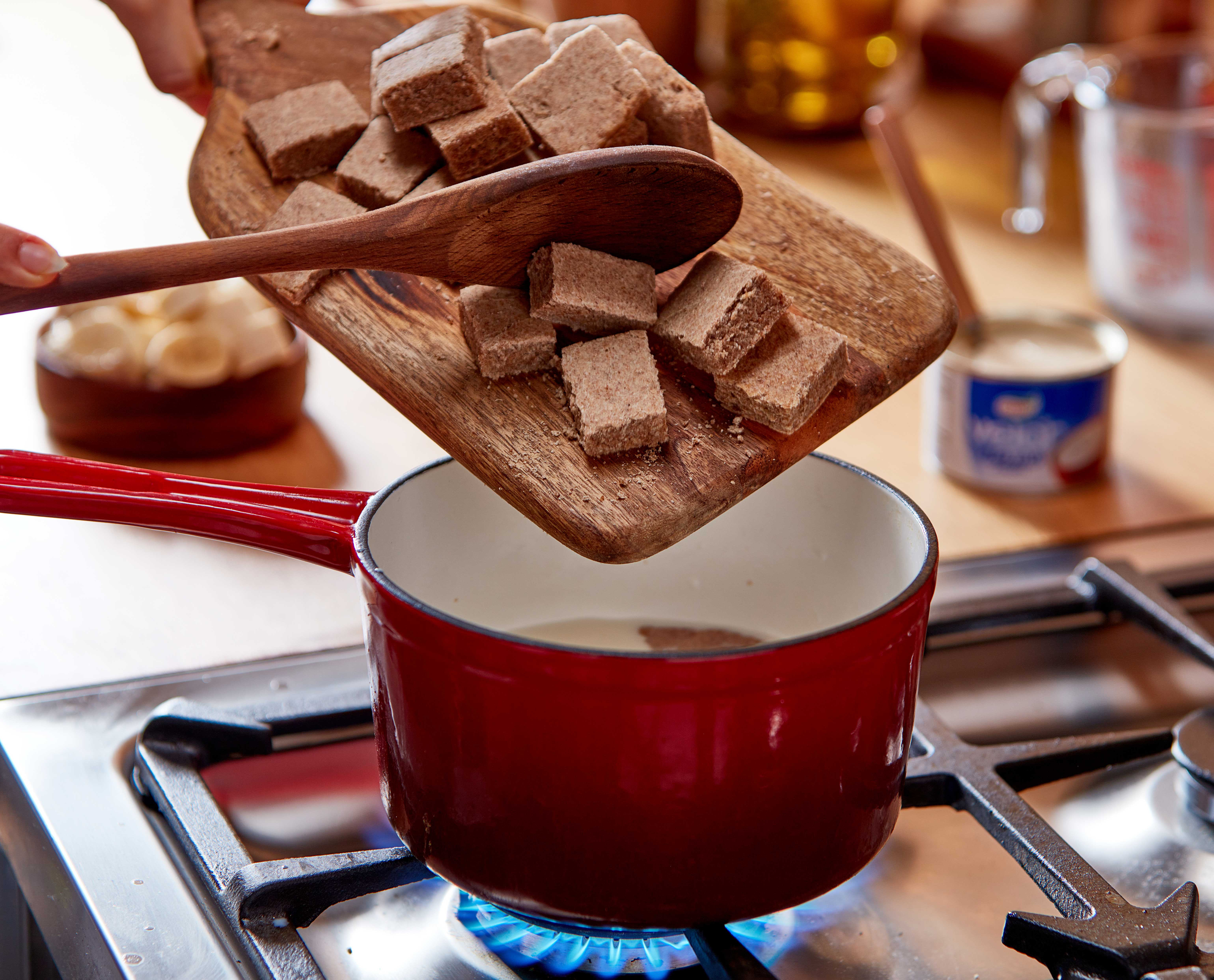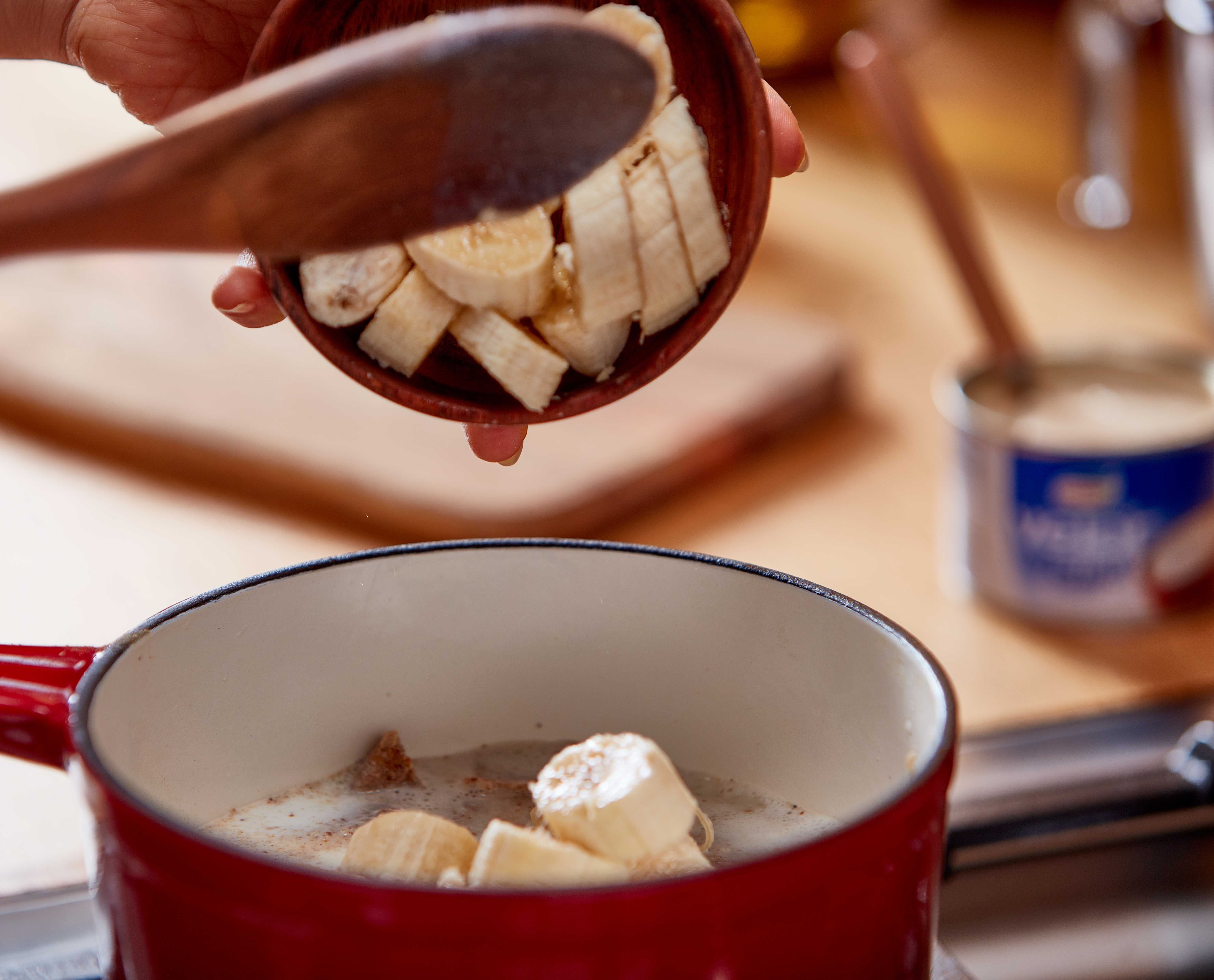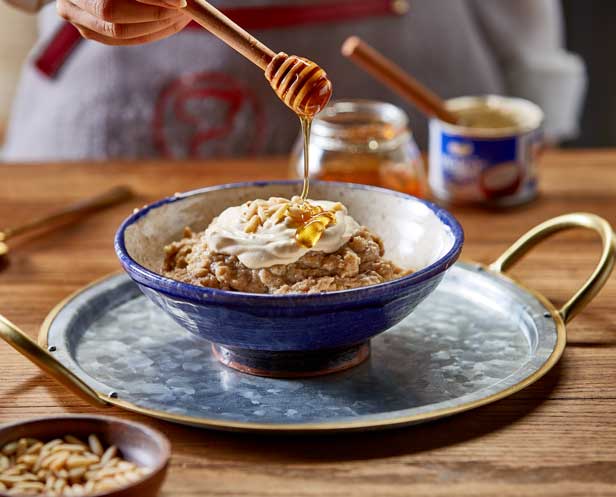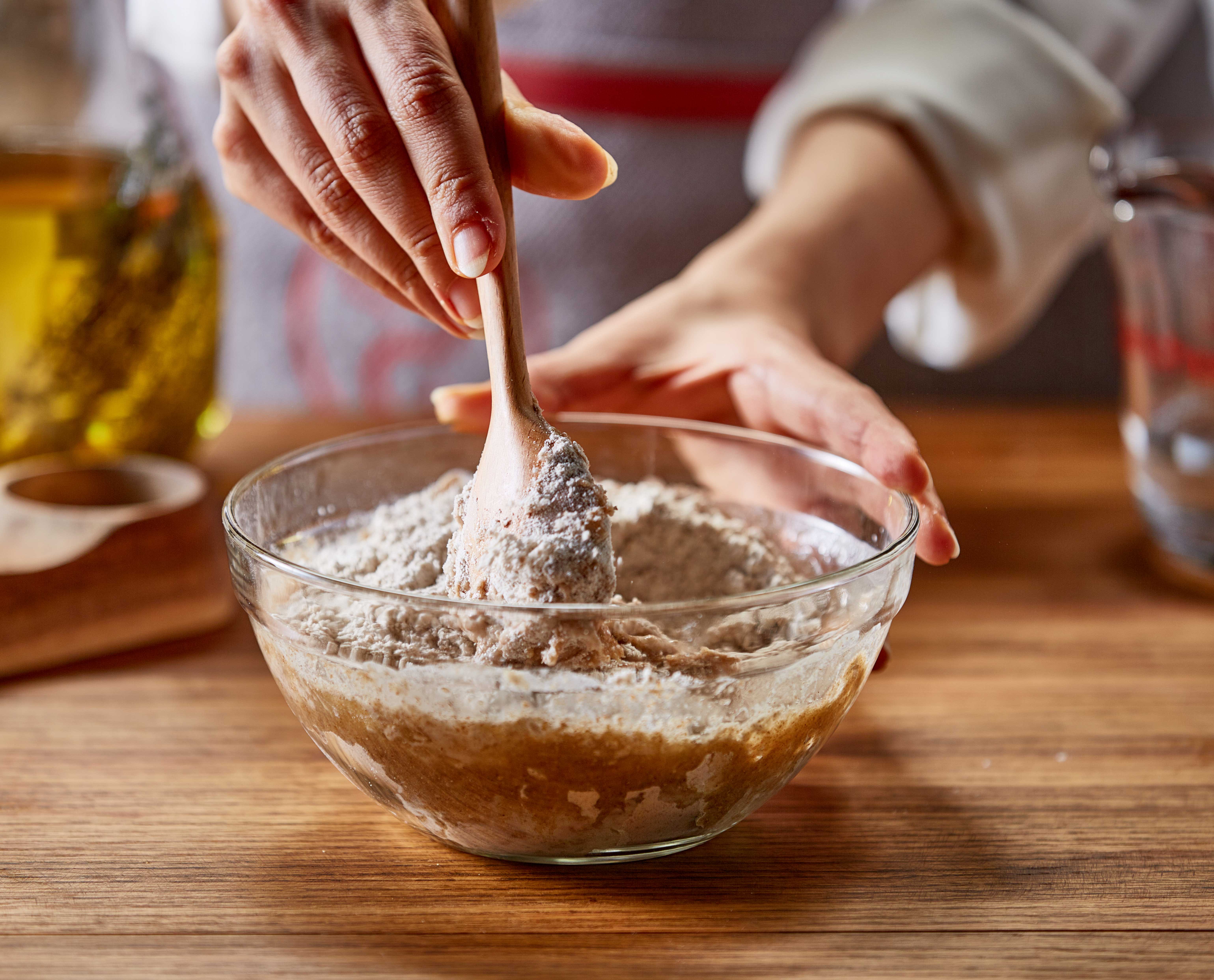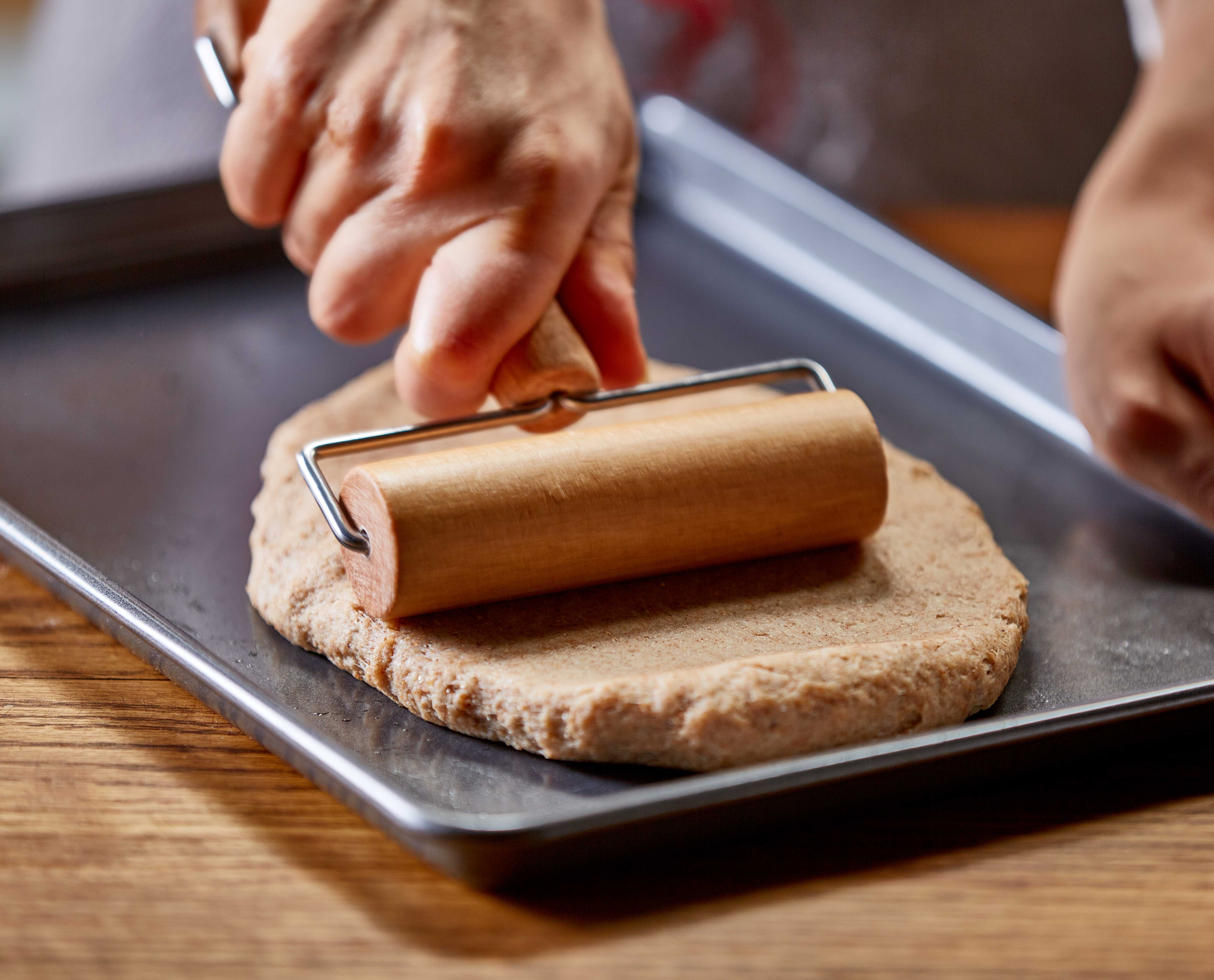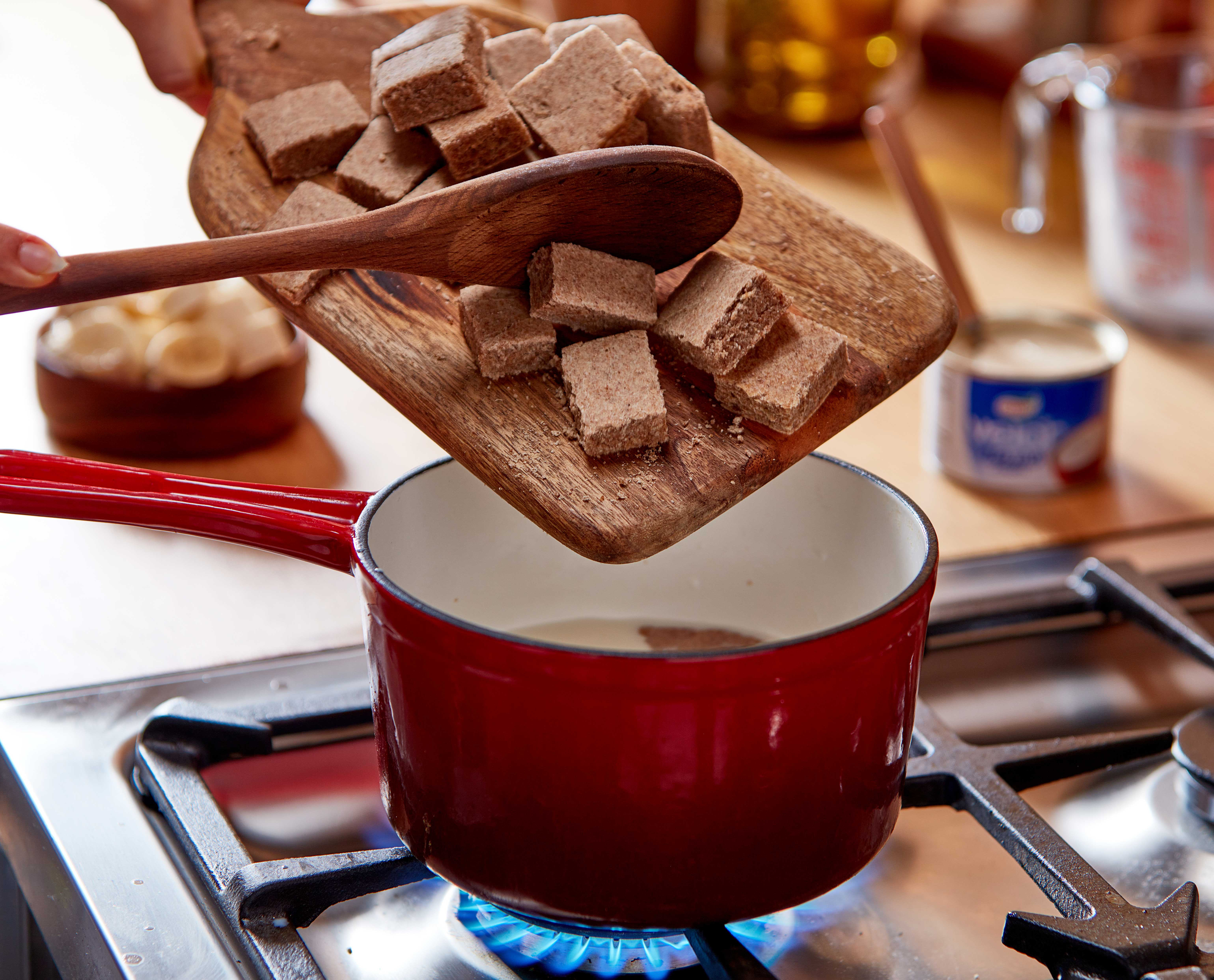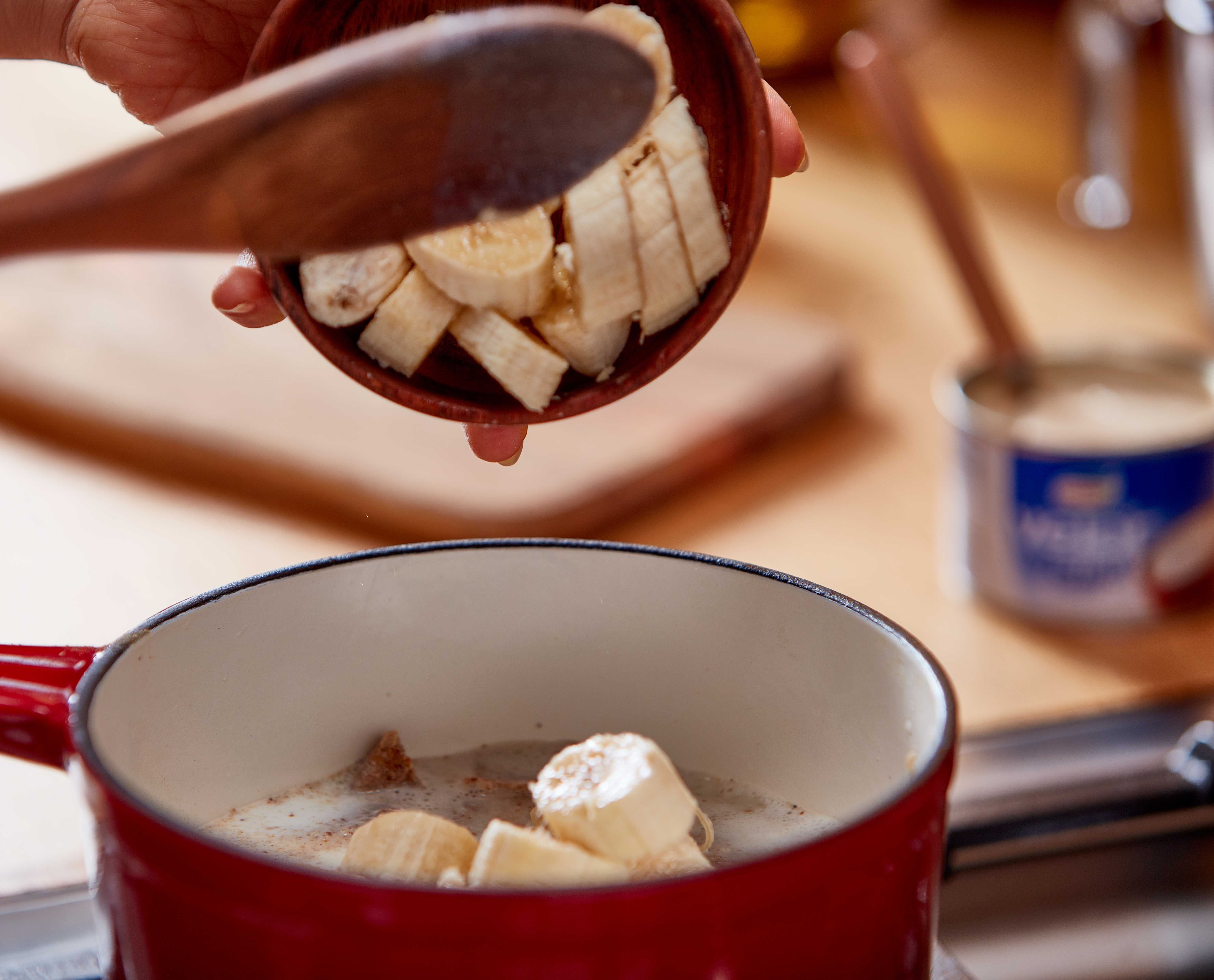 Masoob
One of Hejaz culture main pillars. Relive the original heritage in today's simple steps.

Goody Kitchen
Recipe by: Goody Kitchen
1

In a bowl, sift flour, baking powder and salt. Add oil and water, knead to soft dough. Rest covered for 15 minutes.

2

Roll dough to a 23cm circle. Bake in a moderate oven on a greased pan. Cool. Cut bread into medium squares.


3

In a pan, mix cut bread, cardamom, milk, half amount honey and half amount banana. Cover and simmer for 3 minutes. Add half amount cream mix to corporate.


4

Cut remaining banana. Pour lemon juice over banana to avoid colour darkening. Add ¼ cup honey. Add banana mixture to pan, mix well.


5

Put in serving plate. Make a hall in the centre, put remaining cream. Drizzle remaining honey. Serve.

%comment%
2 Replies
reply
Thank you, your comment is under review and will be posted as soon as approved
Breakfast
Banana, Khaliji, "side dishes"