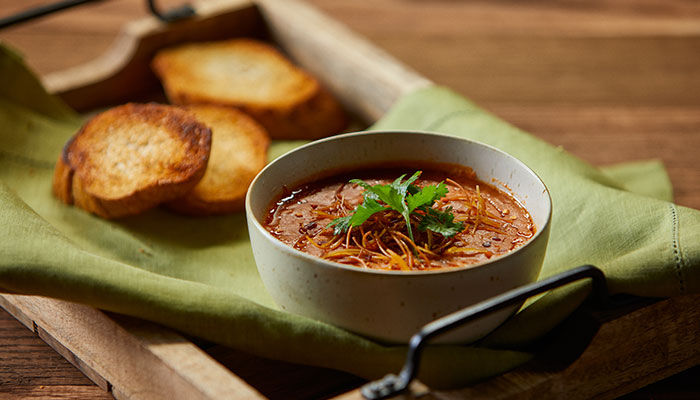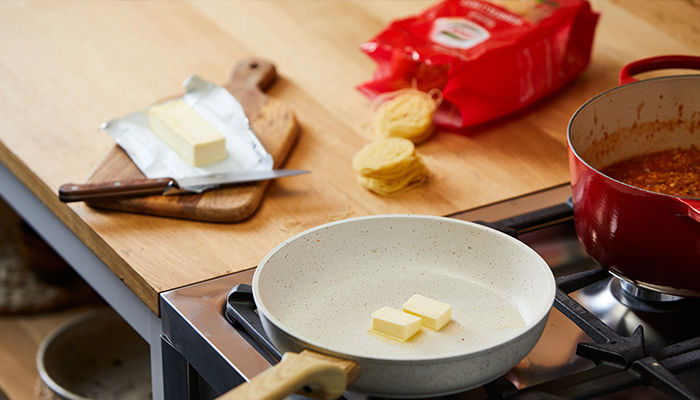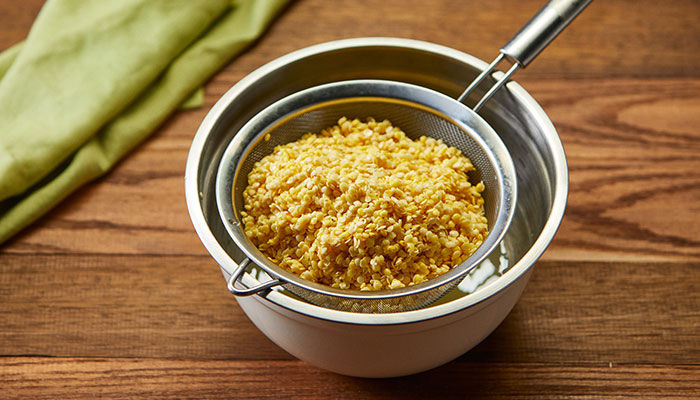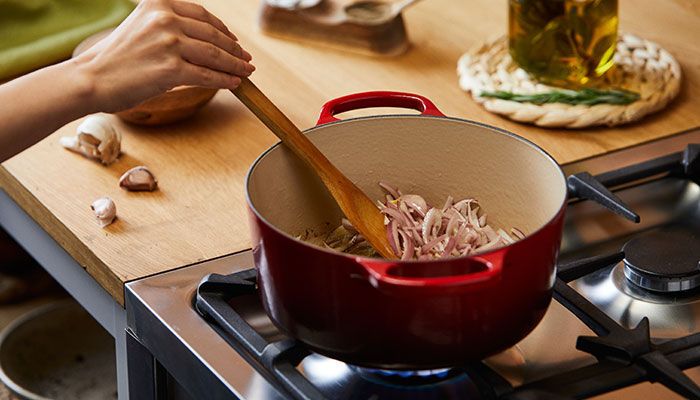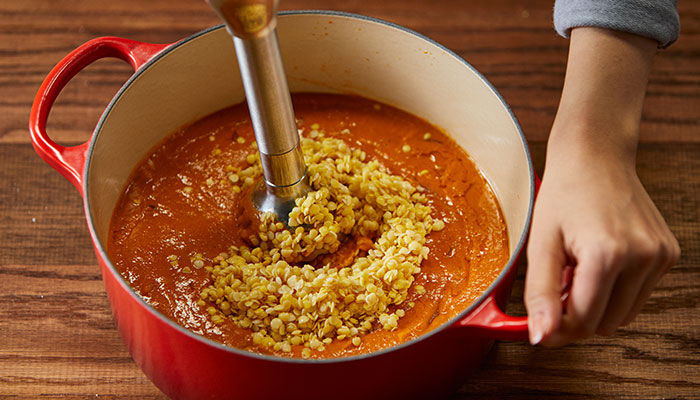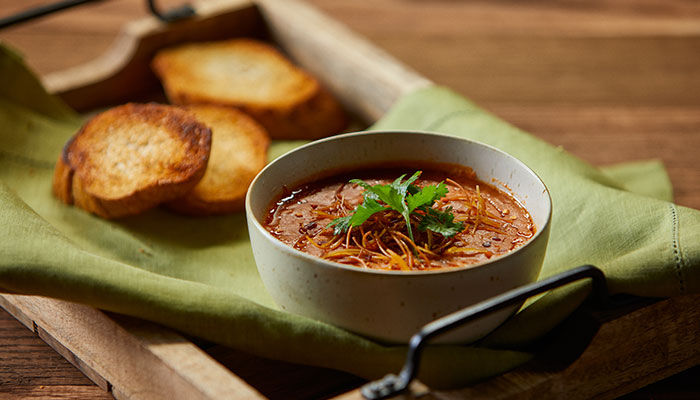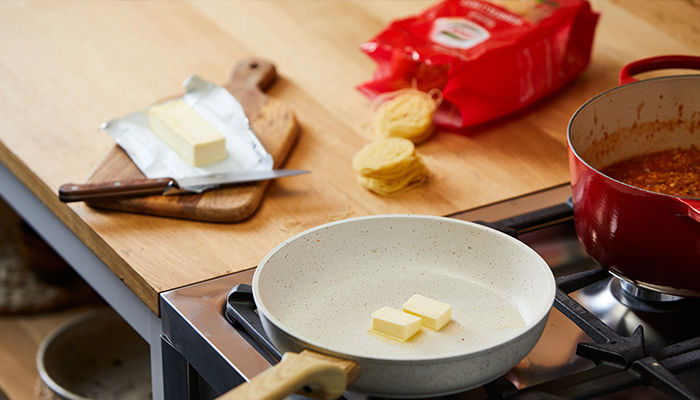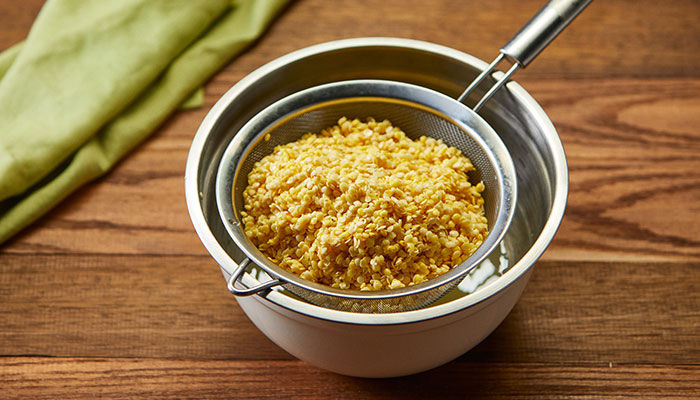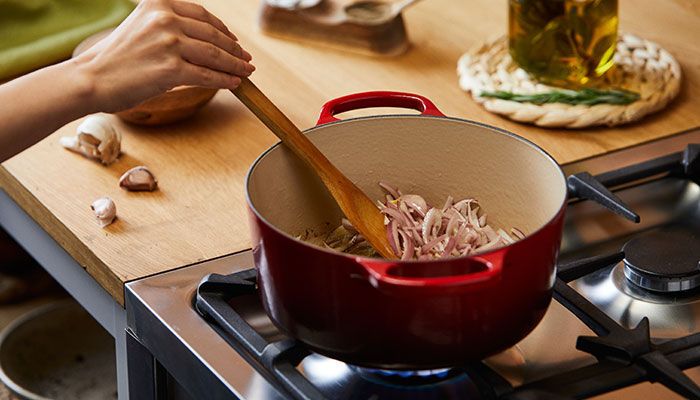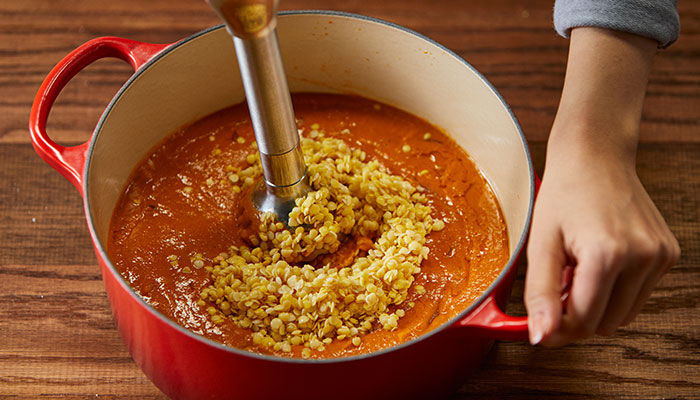 Arabic Lentil Soup
Enjoy with your family the wonderful taste of Arabic lentil soup; serve with pita bread heated in the oven

Goody Kitchen
Recipe by: Goody Kitchen
1

Rinse and soak lentils in water overnight then drain the water.

2

In a pot heat the butter until it melts. Add onions and cook over medium heat until it starts to have a golden color. Add the lentils, tomato, cumin powder, chili flakes, and chicken stock. Boil for about half an hour or until the lentils are cooked. You can adjust the stock amount depending on how thick you want the soup to be.

3

When cooked, place the soup in a blender and blend till it becomes smooth.

4

Bring the soup back to the pot and boil, add vermicelli. Add more water or stock if required and cook till the vermicelli becomes soft, and then season with salt, pepper and lemon.

5

Topping, Heat oil in a frying pan and add the remaining vermicelli. Stir until it becomes golden brown. Add about 80 ml water and let it boil. Simmer until the water has dried, and then season with salt and pepper.

6

Assembly, Pour the soup into bowls and top with the fired vermicelli. Garnish with coriander and serve with heated Arabic bread.
%comment%
2 Replies
reply
Thank you, your comment is under review and will be posted as soon as approved
Lunch
cut, Khaliji, Lebanese, Pasta, Ramdan, Soup, Vermicelli