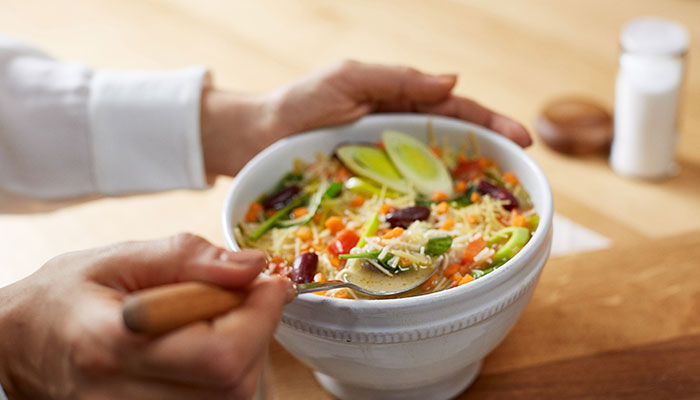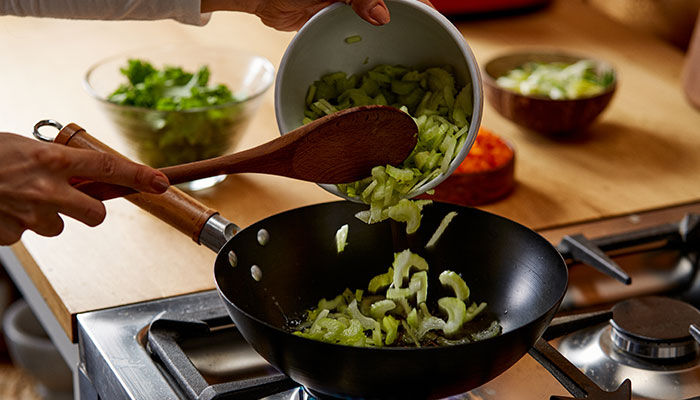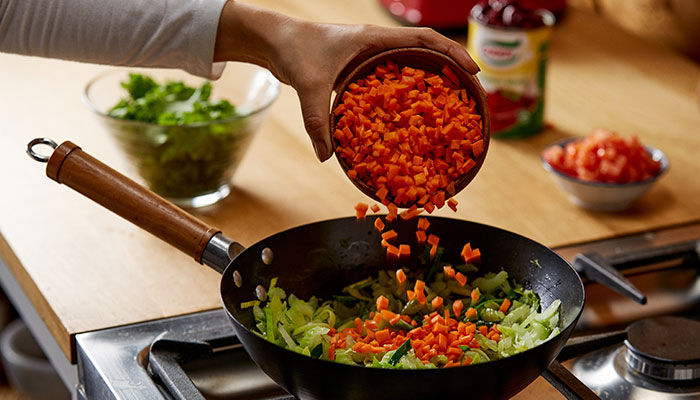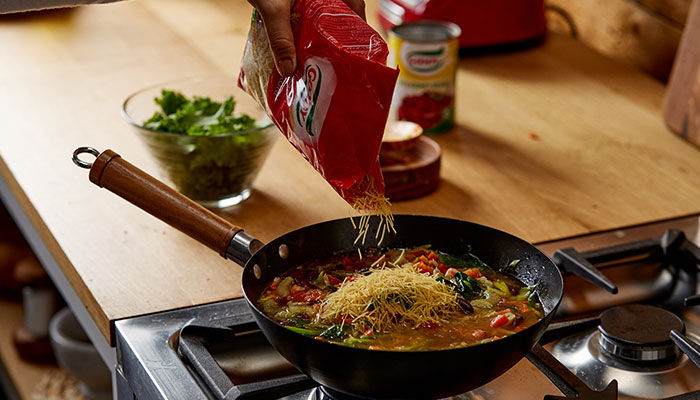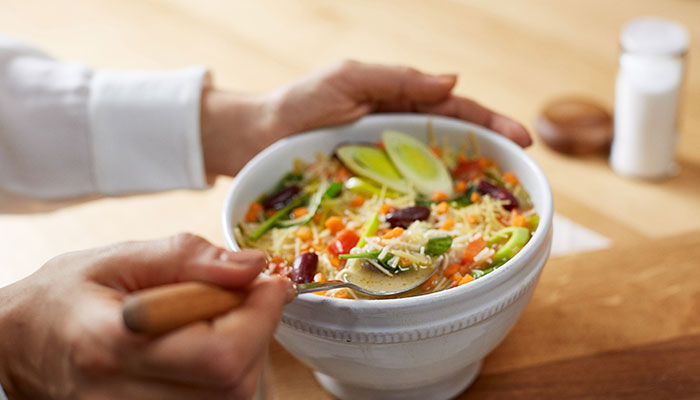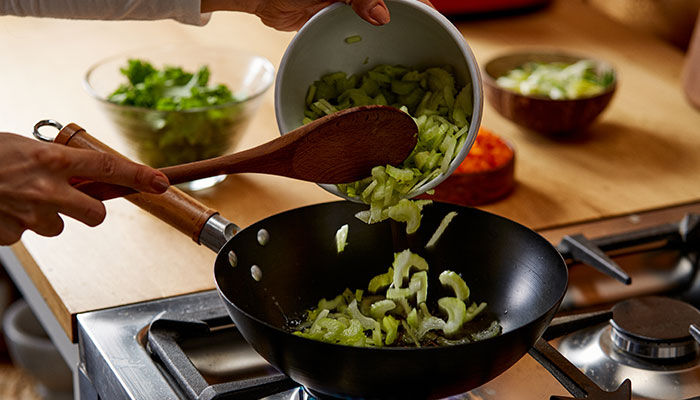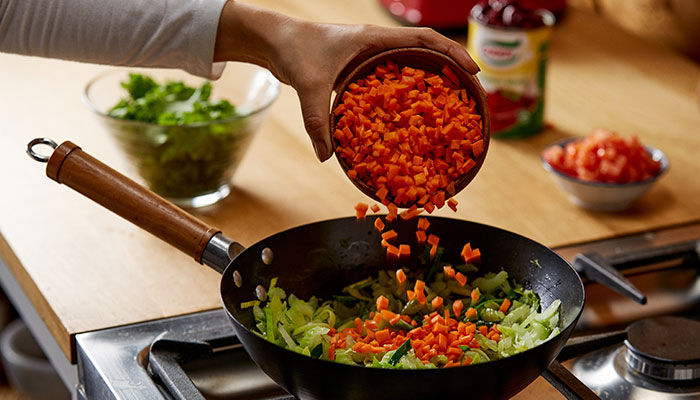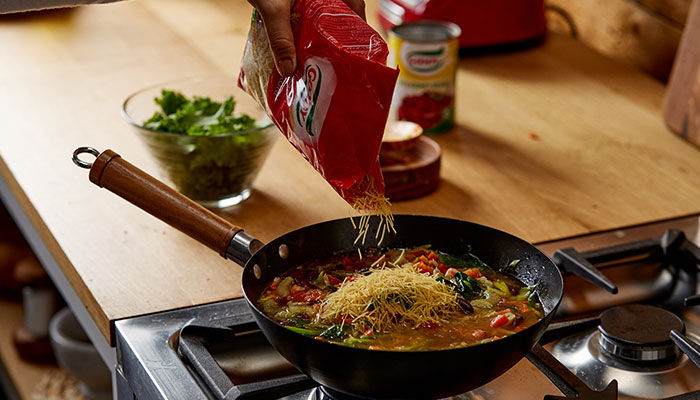 Minestrone Soup With Vermicelli
Have you ever tried the minestrone soup before…? Try it and discover its delicious taste.

Goody Kitchen
Recipe by: Goody Kitchen
1

In a large saucepan, heat 2 tbsps of olive oil; sauté the celery and leeks until they become translucent.

2

Add the carrots and fry for another 2 minutes. Add the tomato, backed beans, spinach and add chicken stock; cook for 15 minutes


3

Add the vermicelli; season with sea salt and pepper and boil for an additional 2 minutes until vermicelli is cooked.


4

Add the torn kale leaves just before serving.
%comment%
2 Replies
reply
Thank you, your comment is under review and will be posted as soon as approved
Lunch
Italian, Minestrone, Pasta, soup, Vermicelli