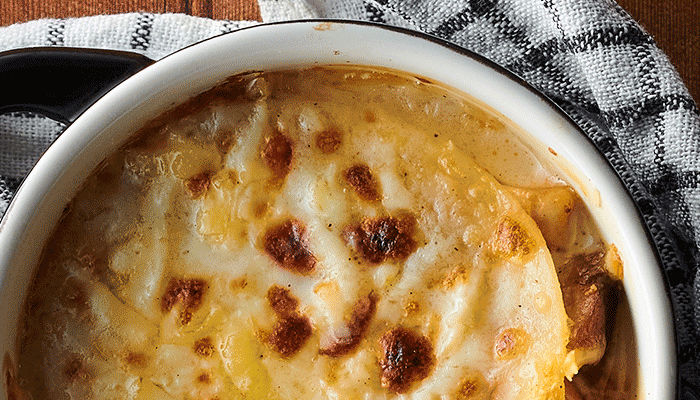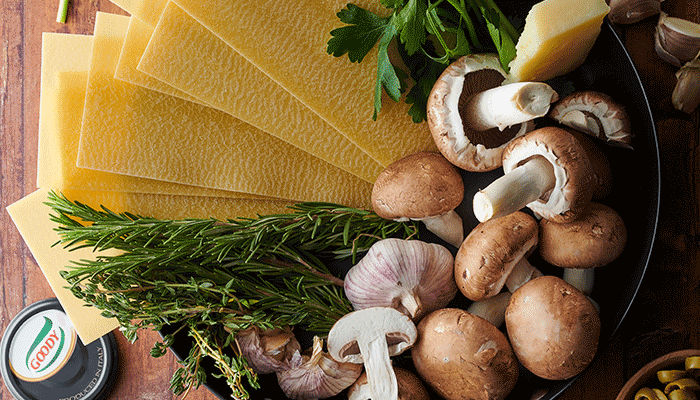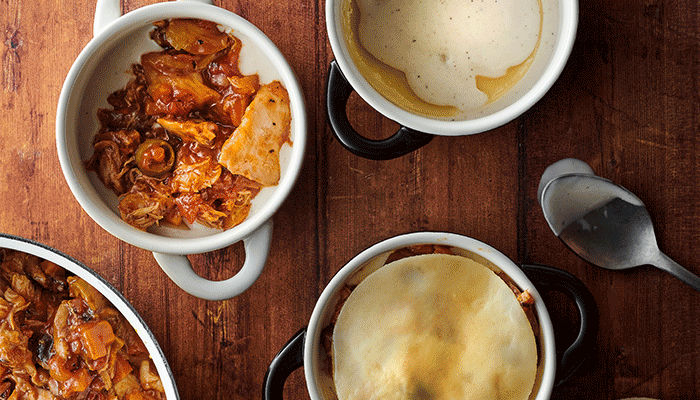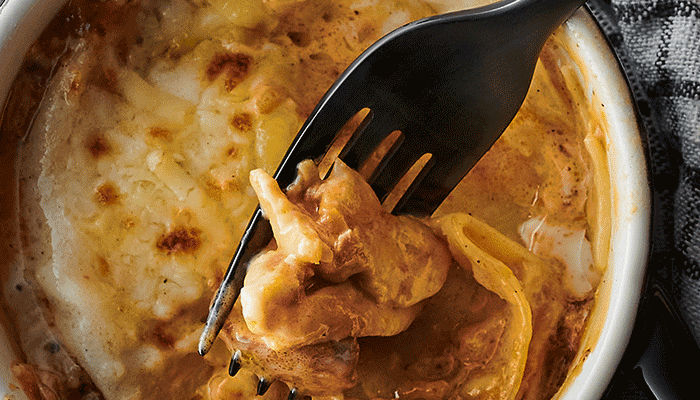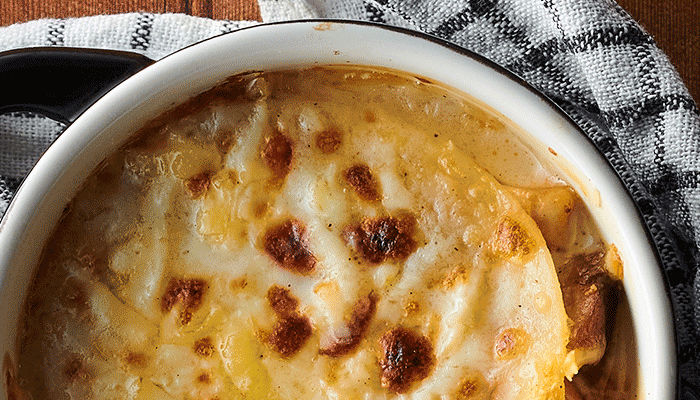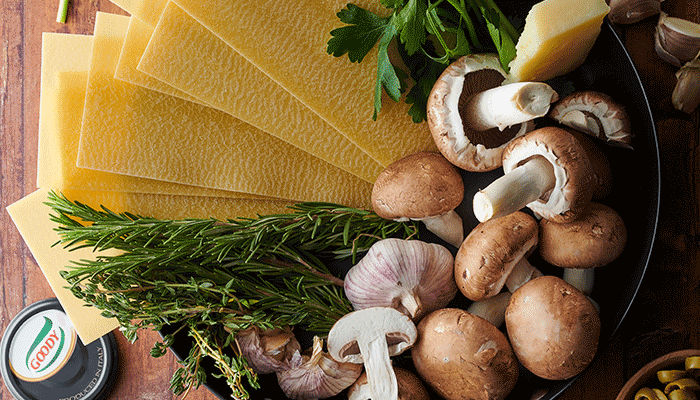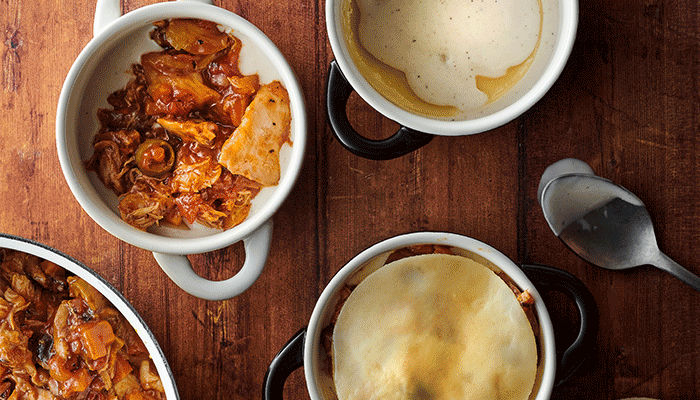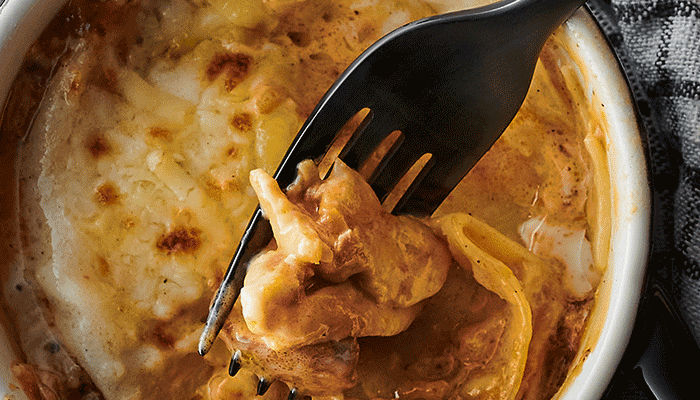 All-in-one cacciatore lasagne pots
All-in-one cacciatore lasagne pots
Goody Kitchen
Recipe by: Goody Kitchen
1

Set a large heavy-bottomed saucepan with 2 tbsp olive oil over a medium-high heat. Brown the chicken thighs on both sides for 6-8 minutes until golden. Remove from the pan.


2

Add the carrot and mushrooms to the pan, plus a little more oil if needed, and cook for 5-6 minutes, until the vegetables begin to soften. Stir in the flour and cook for 1-2 minutes. Add the herbs, olives, pasta sauce and chicken stock.


3

Return the chicken to the pan, bring the liquid to a boil then reduce to a simmer. Cover with a lid and cook for 30 minutes, or until the chicken is tender. Use tongs to transfer the chicken to a bowl then shred the meat.


4

Mix some of the sauce in to the chicken meat and add the parsley. Set aside.


5

Cook the pasta sheets in boiling salted water for 3 minutes less than the pack instructions. Drain and drizzle with olive oil, then use a cookie cutter (the same size as your ramekin or pot) to stamp out 2 rounds from each sheet – you should have 12 total.


6

To build the lasagne, brush the sides of your pots or ramekins with a little oil. Add a small spoonful of alfredo sauce, then some of the cacciatore. Add a lasagne sheet then repeat the process, finishing with a lasagne sheet and a little bit of alfredo sauce. Grate parmesan on top and grill until golden and bubbling.
%comment%
2 Replies
reply
Thank you, your comment is under review and will be posted as soon as approved