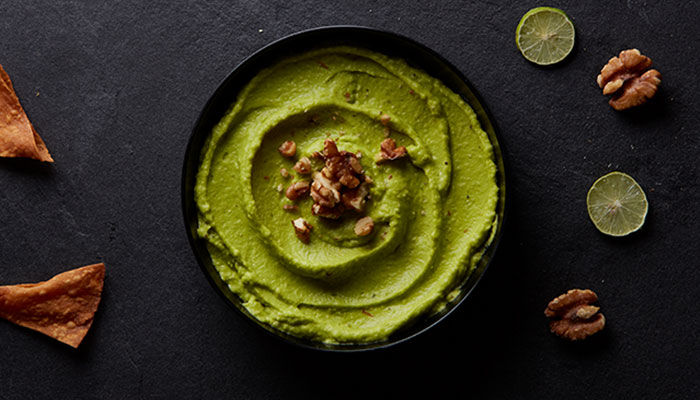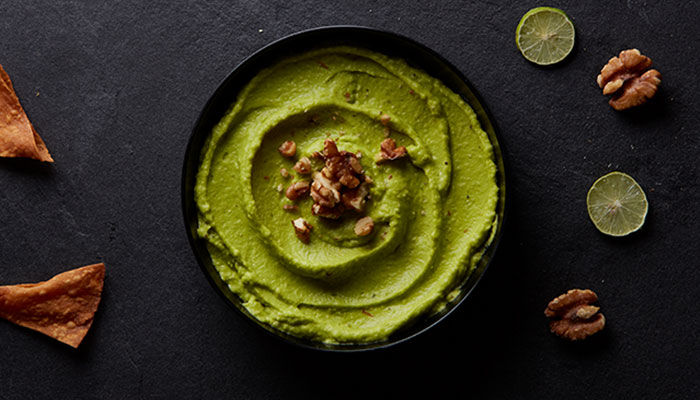 Avocado Hummus
We're going to let you in on a little secret; not only is avocado hummus seriously on trend, the addition of rich avo to a classic hummus recipe takes it to whole new, exceptionally smooth and creamy level. For a lovely light lunch, serve with a rainbow selection of crunchy crudites and plenty of warm bread for dunking.
Goody Kitchen
Recipe by: Goody Kitchen
1

Pulse chick peas, olive oil, tahini, lime juice, and garlic in a food processor until smooth, about 2 minutes. Season with salt and pepper to taste add cumin and avocados and pulse mixture until smooth and creamy, about 1 - 2 minutes longer.

2

Serve topped with more olive oil if desired and sprinkle with cilantro and red pepper flakes. Serve with pita chips or tortilla chips.
%comment%
2 Replies
reply
Thank you, your comment is under review and will be posted as soon as approved
Dinner
appetizer, Avocado, chickpeas, Hummus