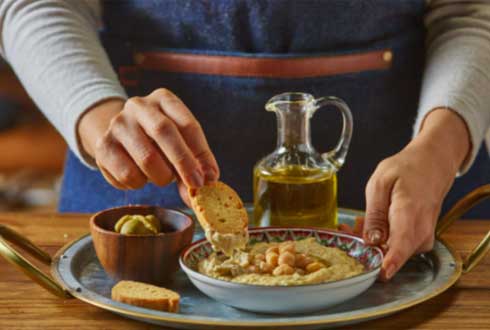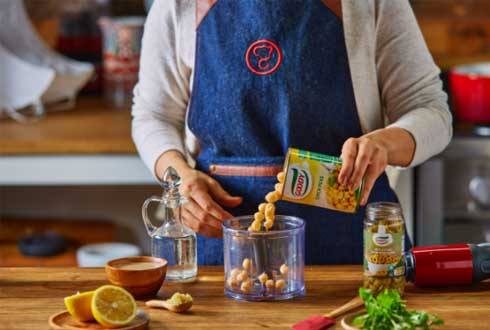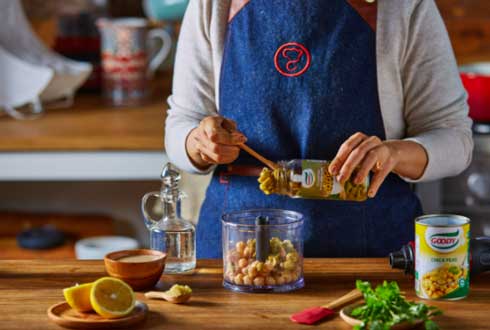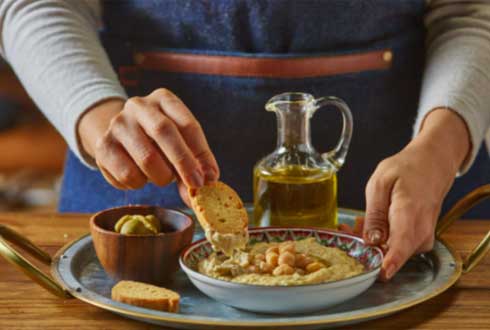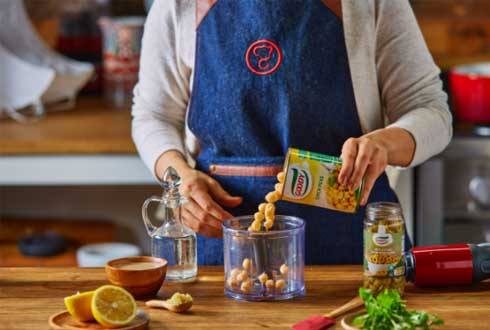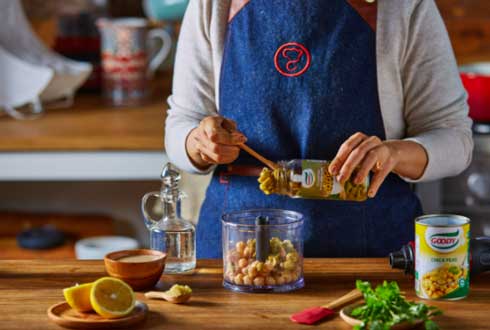 Chick Peas & Olive Mutabbal
Olives add another dimension to hummus. Confused everyone.
Goody Kitchen
Recipe by: Goody Kitchen
1

Reserve few for garnishing. Blend the rest in food processor till smooth.

2

Add blended olives and remaining ingredients, blend. Put in serving plate, garnish with chick peas and parsley.
%comment%
2 Replies
reply
Thank you, your comment is under review and will be posted as soon as approved
Brunch
appetizer, Lebanese