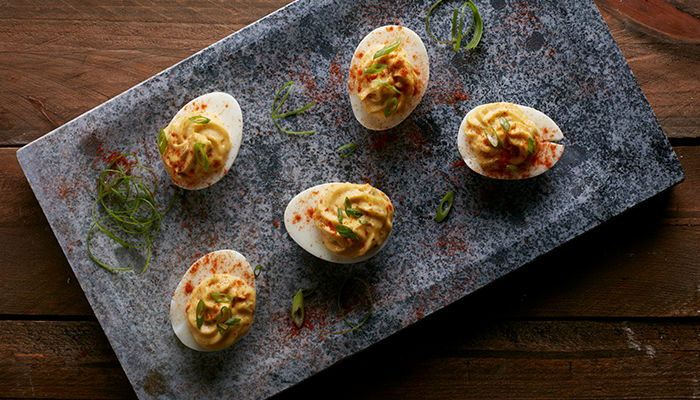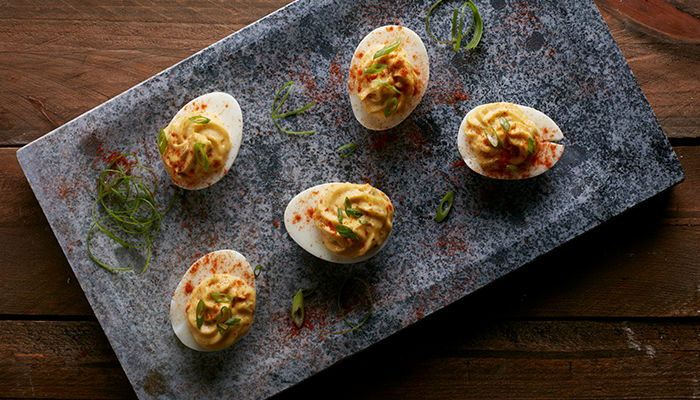 Egg Boats with Mustard Mayonnaise
Our take on the more traditional devilled eggs makes for a stylish breakfast or light lunch that appeals to all ages. The filling for these egg boats is nothing short of a taste sensation – tangy, creamy, sweet and spicy all at once.
Goody Kitchen
Recipe by: Goody Kitchen
1

Peel the boiled eggs, and cut each egg in half lengthwise, and then take out the egg yolk and set it aside.

2

Add the egg yolk, mayonnaise, mustard, pickled cucumber, vinegar, salt, black pepper and paprika in a bowl, and mix well until the mixture is incorporated.

3

Place the egg yolk in a plastic bag specified for garnishing the cake with a large funnel, and fill the hole in the egg whites with the mixture. Garnish with paprika and green onion leaves.
%comment%
2 Replies
reply
Thank you, your comment is under review and will be posted as soon as approved
Breakfast
appetizer, egg, Mayonnaise