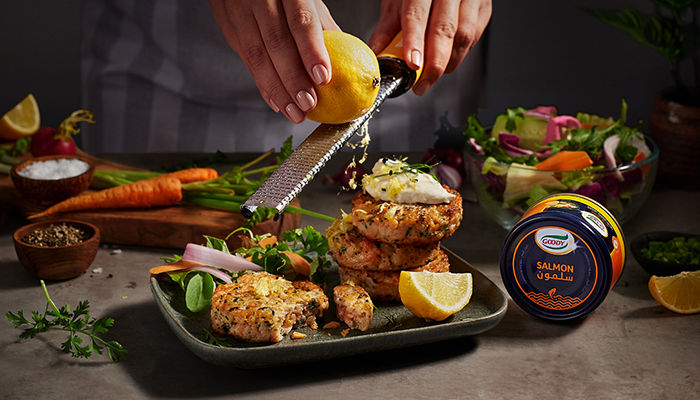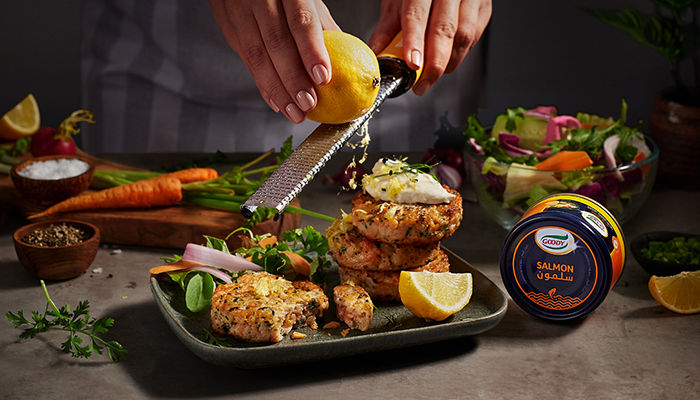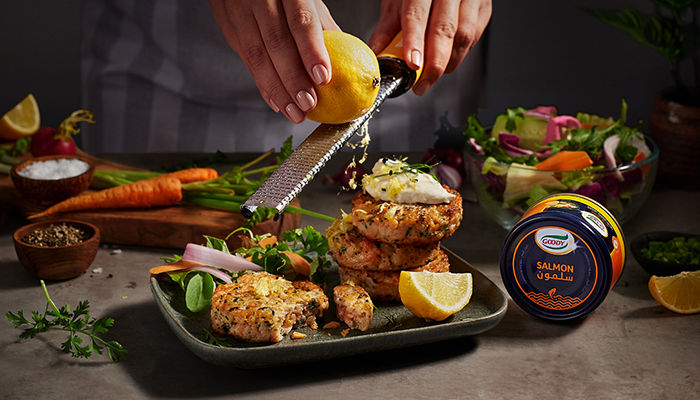 Smoked Salmon Patties
Everyone should have a great fish cake recipe up their sleeve, and this is ours. These full-flavoured smoked salmon patties see Goody Smoked Pink Salmon bound with fluffy potatoes, fresh herbs and mustard, then lightly fried until crisp and golden on the outside. Serve them warm with crème fraiche and a crunchy salad for an incredibly tasty meal.
Goody Kitchen
Recipe by: Goody Kitchen
1

Roughly chop the potatoes and place into a pan of salted water over a medium heat. Bring to a gentle simmer and cook for 12-15minutes, or until the potatoes and soft through when pierced with a knife. Drain and allow to cool slightly.

2

Place into a large bowl and roughly mash with the back of a fork, allowing some large chunks to remain. Add in the salmon, chives, spring onion, dill, salt, pepper and mustard. Stir until everything is well combined and evenly distributed. Stir through the lemon juice and egg, followed by the flour. If the mixture still feels a too loose, add a little more flour.

3

Line a baking tray with parchment paper and divide the mixture into 8 patties. Place into the fridge to rest for 30 minutes.

4

Pour the olive oil into a large frying pan over a medium heat. Dust both sides of the patties with flour and fry for 4-5 minutes per side, until golden brown and crisp. Do this in batches if necessary.

5

For the side salad, whisk together the lemon juice and olive oil. In a large bowl, toss together the leaves, onion and carrot. Divide between 4 plates and drizzle over the dressing.

6

Serve the fish cakes alongside the salad with a dollop of crème fraiche and scattered with lemon zest.
%comment%
2 Replies
reply
Thank you, your comment is under review and will be posted as soon as approved
Dinner
appetizer, Mediterranean, salmon