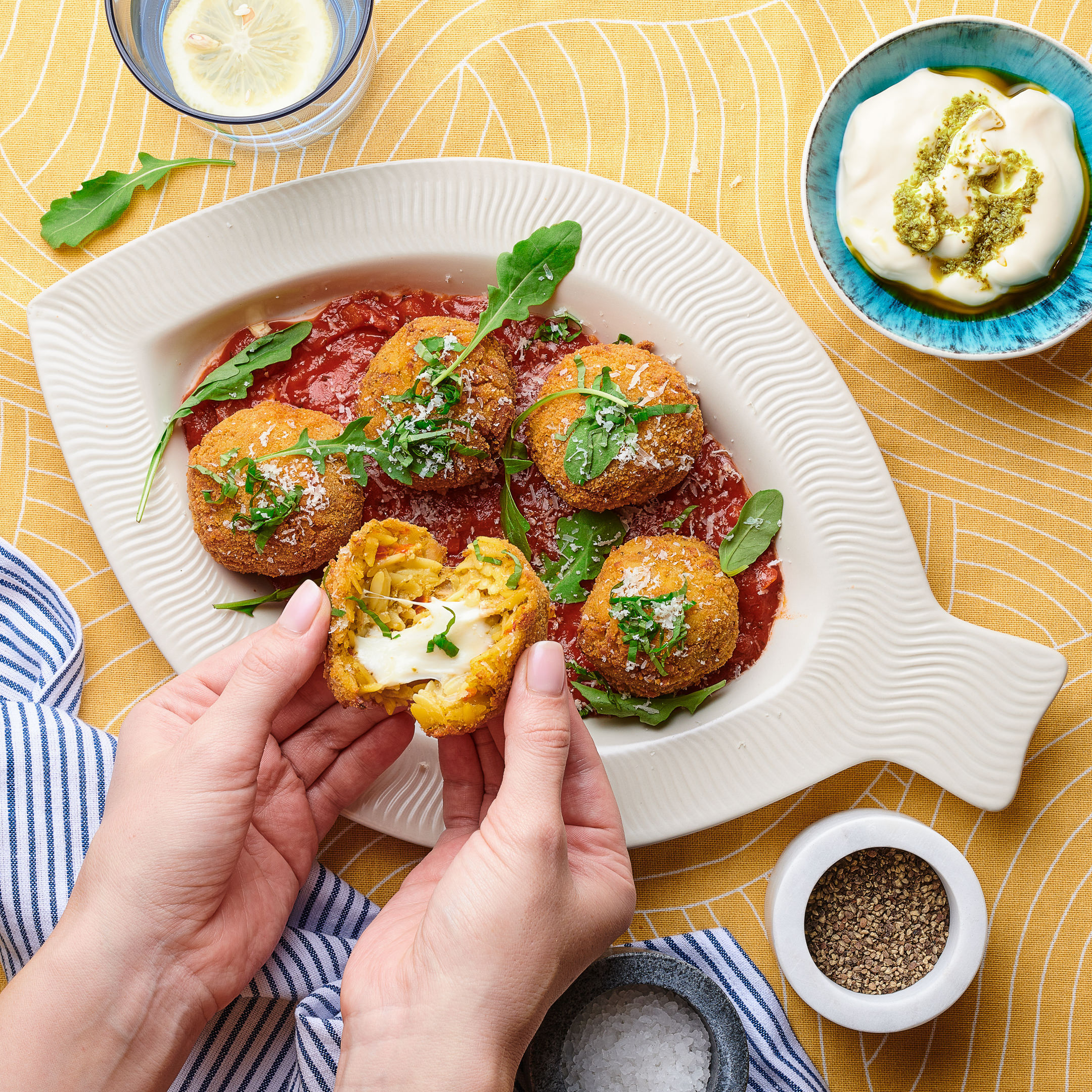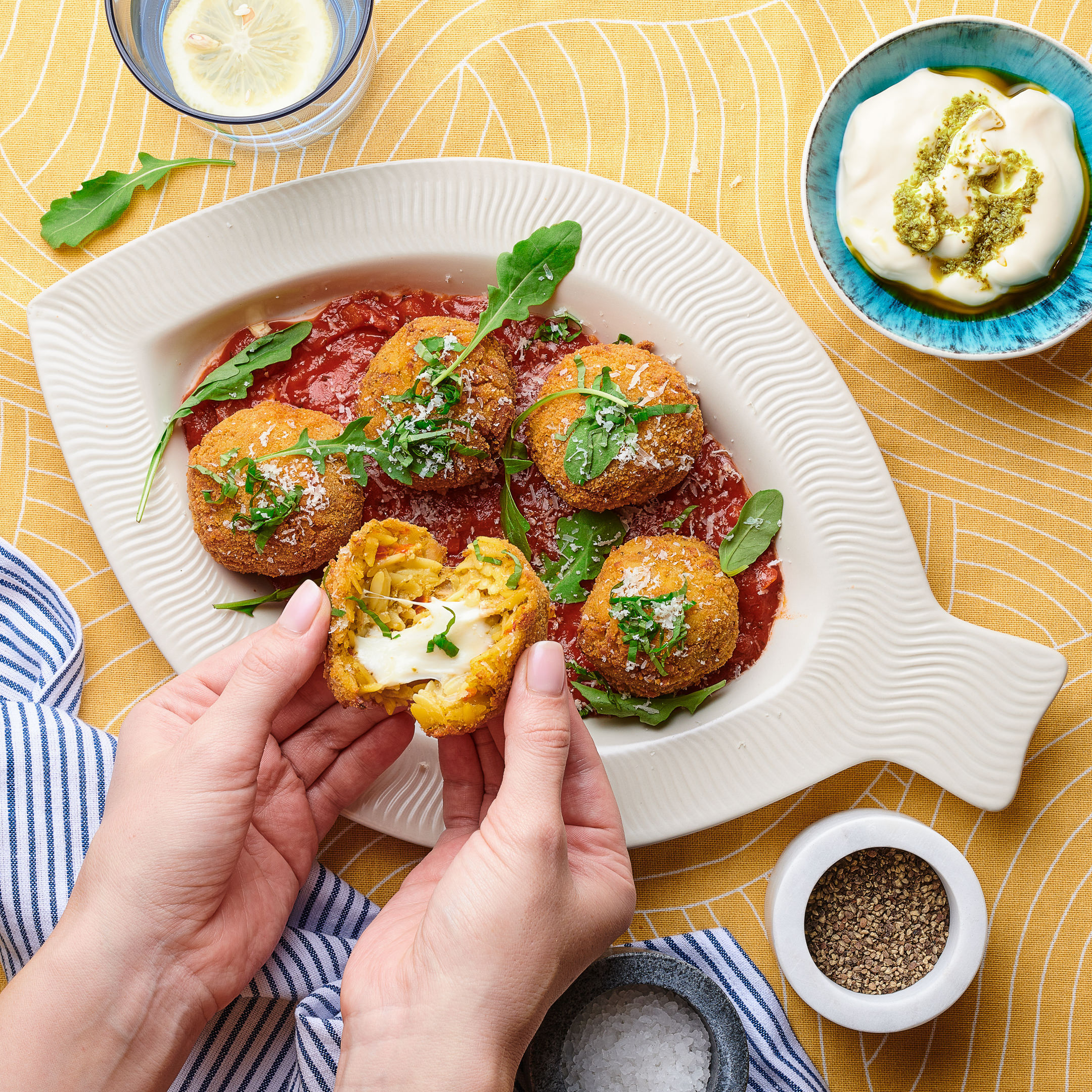 Tuna and pepper arancini with pesto mayo
The perfect summer snack or starter and a deliciously impressive dish to make and serve. Arancini are commonly made using leftover risotto rice, but here we've put orzo pasta to work to wonderful effect – the finished result is creamier, lighter and perfect for the light flavours of tuna, lemon and dill.
Goody Kitchen
Recipe by: Goody Kitchen
1

Start with the arancini. Set a large saucepan with the butter over a medium heat. Cook the onion for 6-8 minutes until softened, then add the garlic for 1 minute. Tip in the orzo, stir well, then add 200ml vegetable stock and the saffron. Bring to a simmer then cook until the pasta has absorbed all of the liquid and is al dente – you may need to add more stock.

2

Remove from the heat and stir in the dill, lemon zest and juice and red pepper. Mix in the beaten eggs, 100g breadcrumbs and all the parmesan until the mixture starts to stick together. Gently fold in the tuna and season really well with salt and pepper. Tip the rice (The mixture?) in to an even layer on a baking tray – cover with cling film and chill in the fridge overnight.

3

Roll 2 tbsp of the mixture into a ball and press an indent in the middle with your thumb. Fill with a mozzarella cube then cup your hand to form back in to a ball. Press and smooth in to a ball, adding a bit more orzo if needed to cover the cheese. Repeat until you have 12 balls.

4

Put the egg, flour and breadcrumbs in separate dishes. Season the flour with salt and pepper and mix chopped dill in to the breadcrumbs. One at a time, roll the balls in the flour, shake the excess, then the egg and finally the breadcrumbs. Chill in the fridge until set – at least 30 minutes.

5

When you're ready to serve, half-fill a deep-fat fryer or large saucepan with the oil and heat to 180°C. In batches, deep-fry the arancini for 3 minutes, turning halfway with a slotted spoon, until golden a crisp. Remove with the spoon and drain on kitchen paper.

6

While the arancini cook, heat the arrabbiata sauce and swirl the pesto in to the mayonnaise. Serve both sauces with the arancini, rocket leaves and lemon wedges. Scatter with parmesan.
%comment%
2 Replies
reply
Thank you, your comment is under review and will be posted as soon as approved
Lunch
Arrabbiata, lunch, Mayonnaise, Orzo, Pesto, Tuna