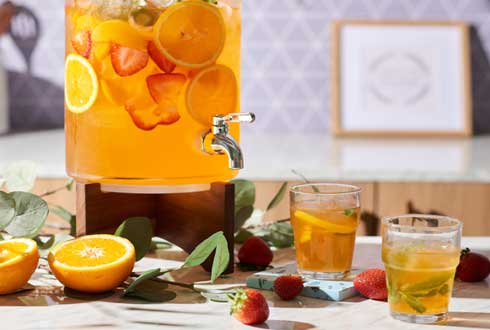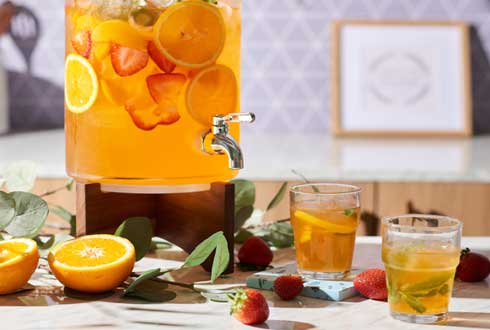 Peach Iced Tea
Summer doesn't get much sweeter than a pitcher full of peach iced tea, infused with the flavours and strawberry and mint. Grab the recipe, make your mix and let the good times roll.

Goody Kitchen
Recipe by: Goody Kitchen
1

Bring the sugar to the boil with 250ml water until the sugar has dissolved. Add the peaches and strawberries and cook until soft. Remove from the heat, add the mint leaves then leave to infuse for 30 minutes.

2

Brew your tea in 1.5 litres boiling water and leave to steep for 5-10 minutes. Leave to cool.


3

When you're ready to enjoy, pour the tea in to a large glass dispenser. Strain the peach syrup then pour into the tea. Top up with ice cubes and garnish with mint, strawberries and orange slices to serve.
%comment%
2 Replies
reply
Thank you, your comment is under review and will be posted as soon as approved