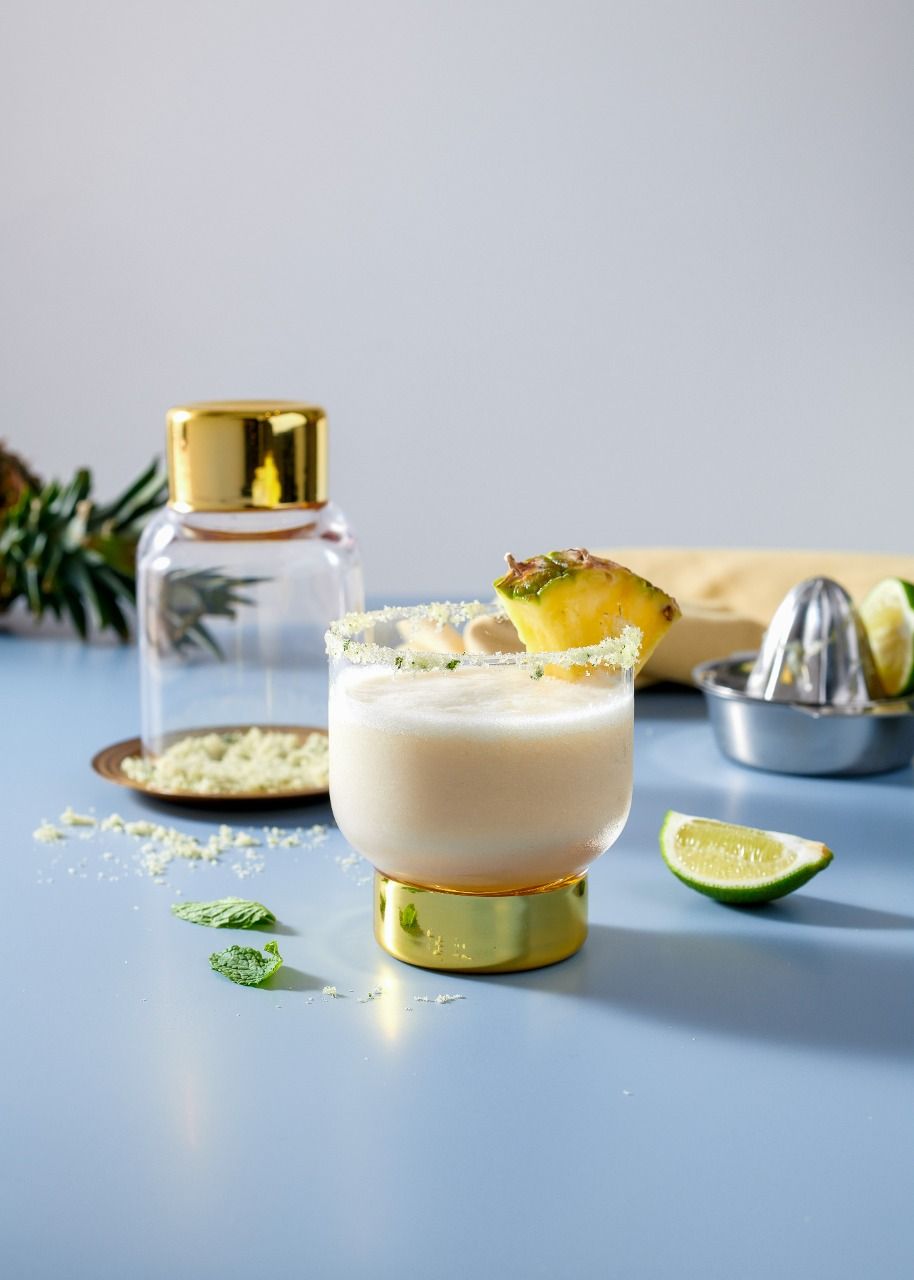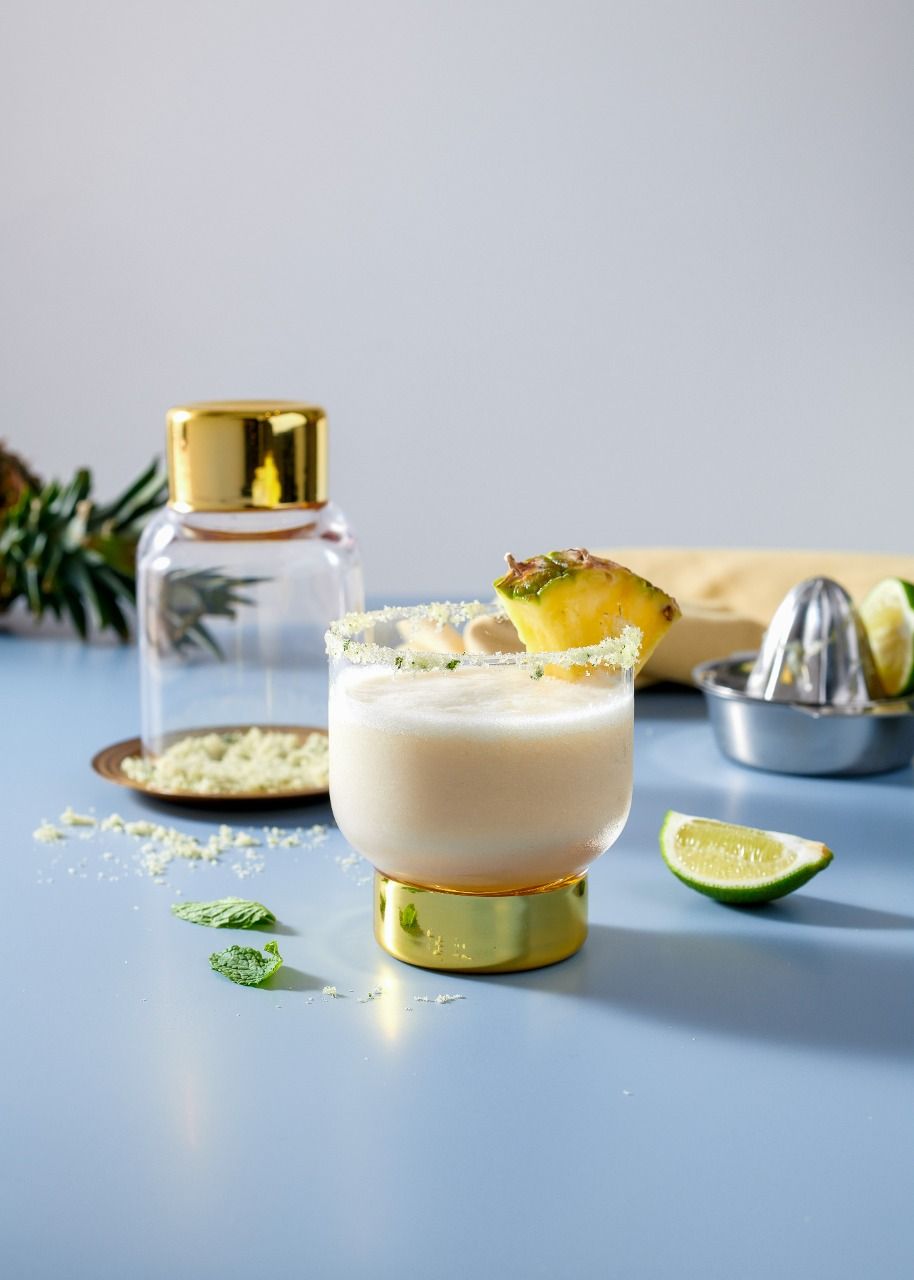 Summer pineapple, coconut and basil smoothie
Make this your sweetest summer yet! Our pineapple and coconut smoothie is so refreshing and fun to make. You can get experimental with the fruit for the smoothie and the flavourings you use in the sugar rim – the key is to use a strong blender to make sure your drink is beautifully smooth and creamy.
Goody Kitchen
Recipe by: Goody Kitchen
1

Drain and pat dry the pineapple slices then transfer to the freezerproof bags. Chop the banana and transfer to freezerproof bags. Freeze both until solid.

2

Once frozen, tip the fruit in to a SMEG Blender with the coconut milk, lime zest and juice and vanilla extract. Blitz until completely smooth, adding ice cubes to chill the mixture and loosen the consistency if desired.

3

Pound the basil and sugar together in a mortar and pestle then tip on to a plate. Rub the rims of your serving glasses with lime juice then press in to the basil sugar mixture. Fill with the pineapple smoothie then serve.
%comment%
2 Replies
reply
Thank you, your comment is under review and will be posted as soon as approved
Dinner
Coconut, drinks, pineapple