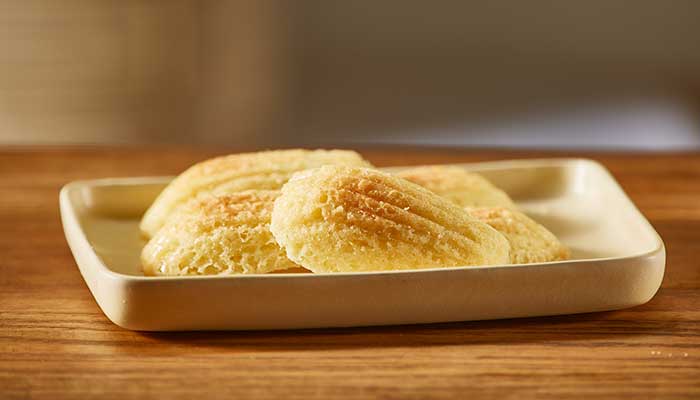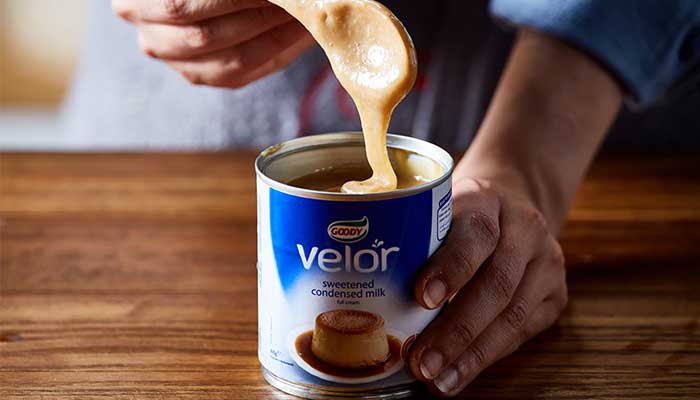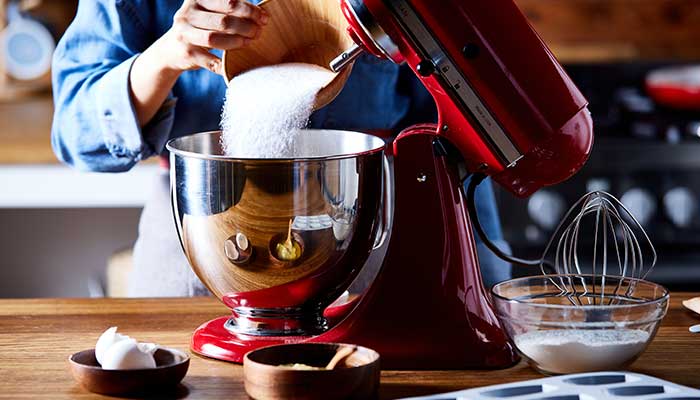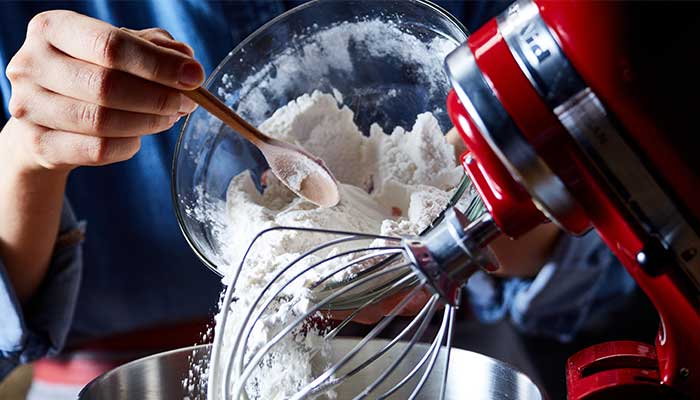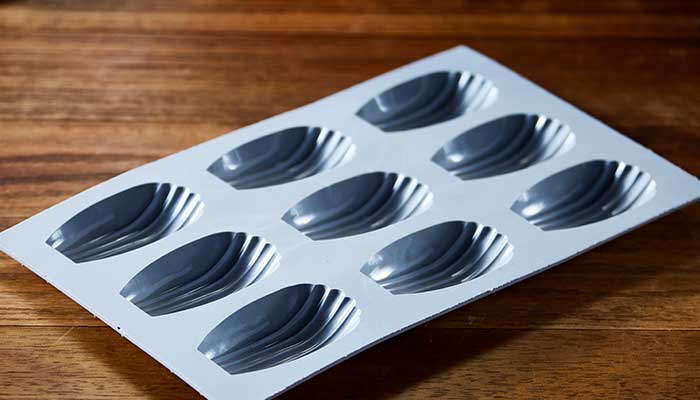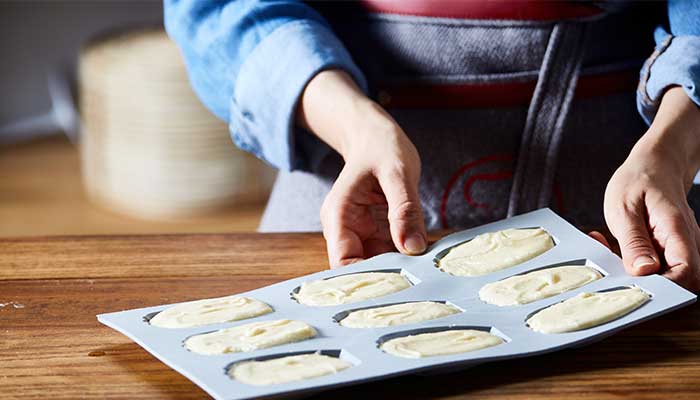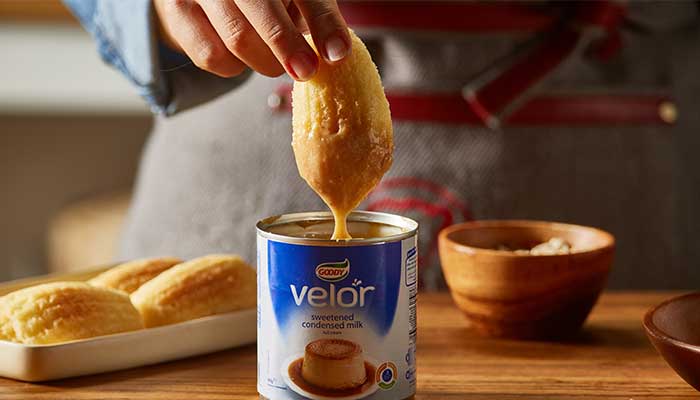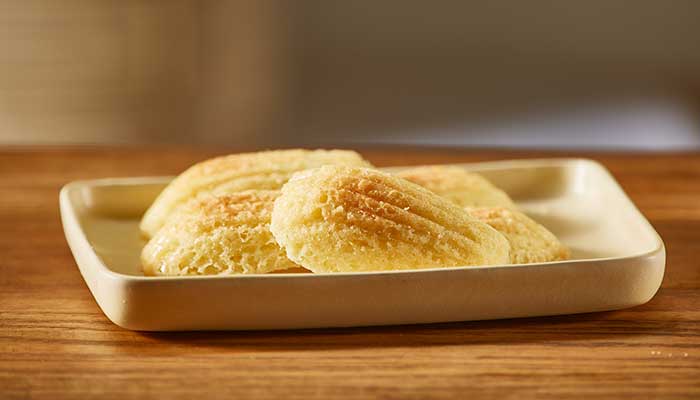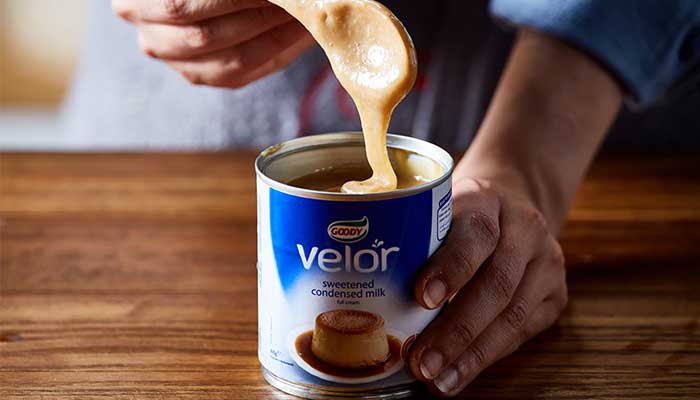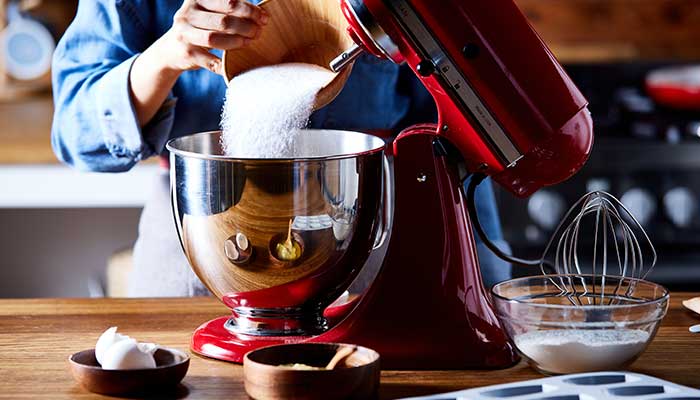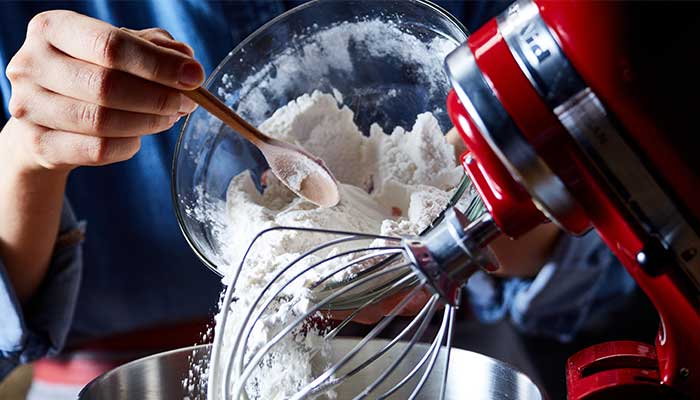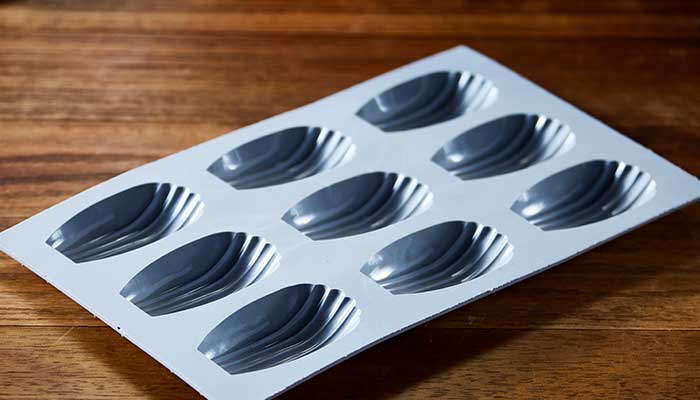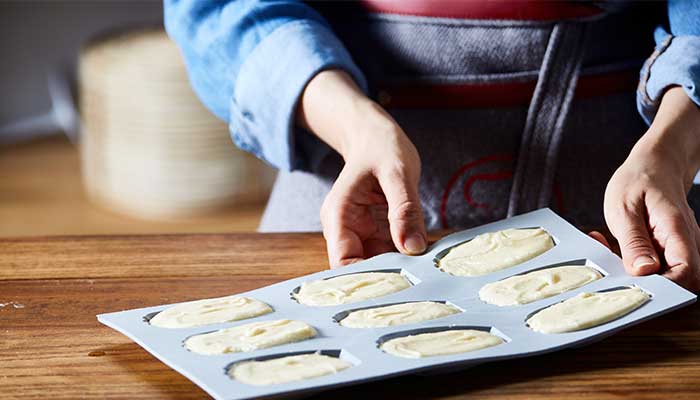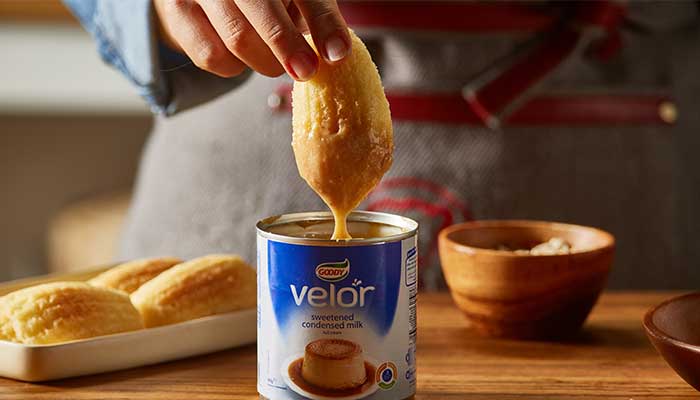 Caramel Hazelnut Madeleines
This recipe invites you to master the skill of making one of France's most famous treats, caramel hazelnut madeleines. Our recipe guides you through each step, from making the light and fluffy batter to preparing a golden-brown condensed milk caramel for dipping the cooked madeleines in. When we say your friends and family won't be able to resist these delicate treats, we mean it.
Goody Kitchen
Recipe by: Goody Kitchen
1

Pour the condensed milk into a large glass heatproof bowl and set over a pan of barely simmering water, ensuring the bottom of the bowl does not touch the surface of the water. Leave to caramelise for two hours, stirring every 15 minutes until the condensed milk turns a deep golden colour.

2

Put the eggs and sugar in a large bowl. Beat together with an electric whisk for 7-8 minutes, or until the mix is pale and fluffy and has doubled in size. Beat in the vanilla extract.

3

In a separate bowl, whisk together the flour, baking powder and salt. Using a wooden spoon, gently stir half of the mixture through the egg mix. Once fully incorporated, add the remaining flour. Add half the melted butter, stir to incorporate, then add the rest of the butter. The mixture will be thick and shiny. Cover with a cloth and place in the fridge for at least 1 hour or overnight.

4

Preheat the oven to 180°C. Grease a 12-hole madeleine tin with melted butter. Lightly dust with flour.

5

Spoon a tablespoon of batter into each hole of the pan – no need to smooth down as the batter will naturally fill the mold as it rises. Bake for 10-12 minutes until golden. Remove to a wire rack to cool.

6

Once cool enough to handle, dip the top of the madeleines into the condensed milk caramel. Sprinkle over the hazelnuts before serving.
%comment%
2 Replies
reply
Thank you, your comment is under review and will be posted as soon as approved
Desserts
Caramel, Dessert, Hazelnut, Mediterranean