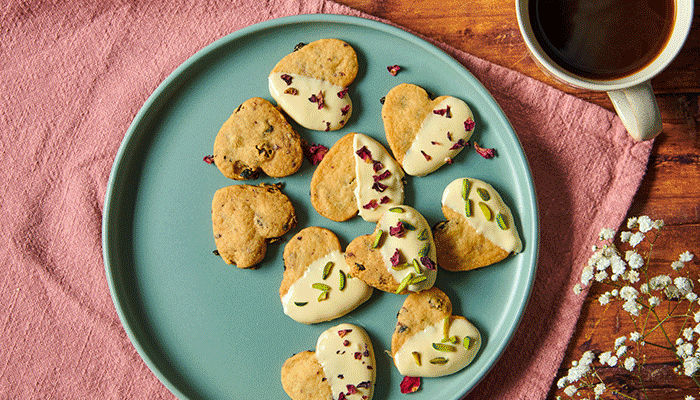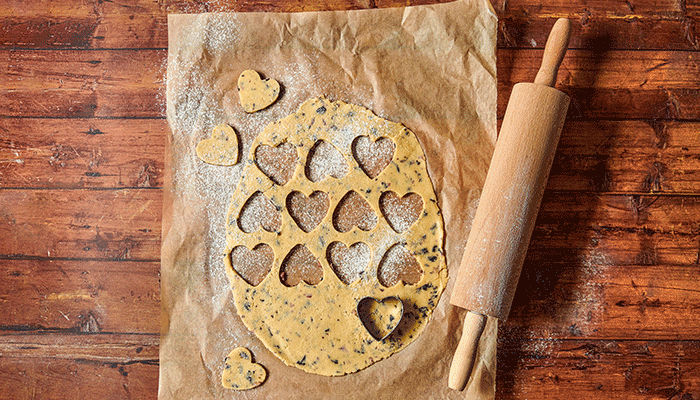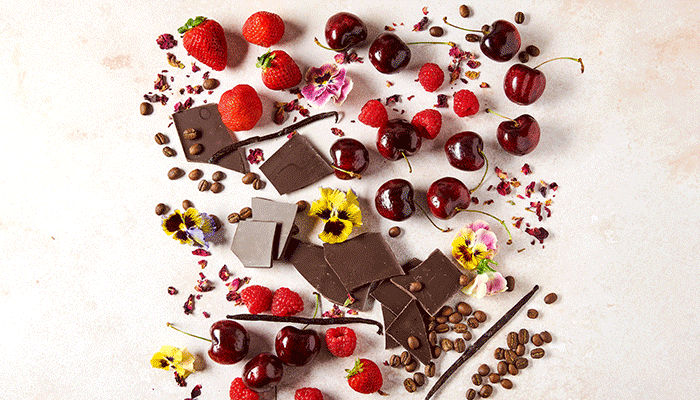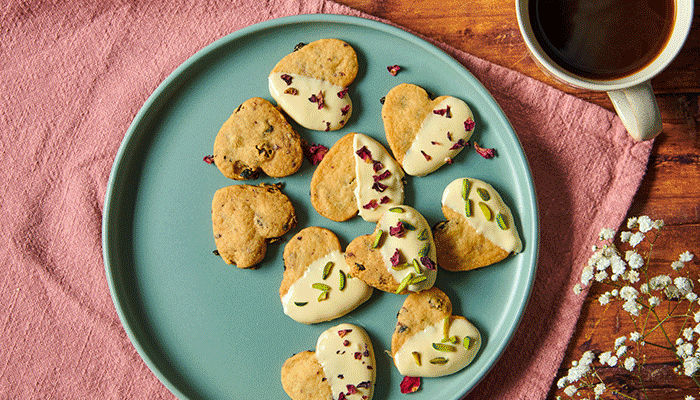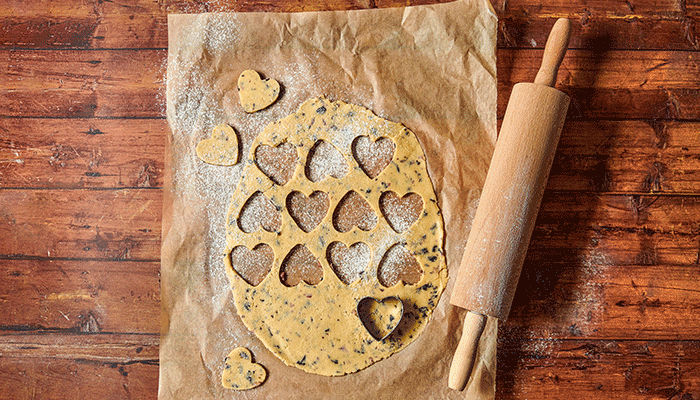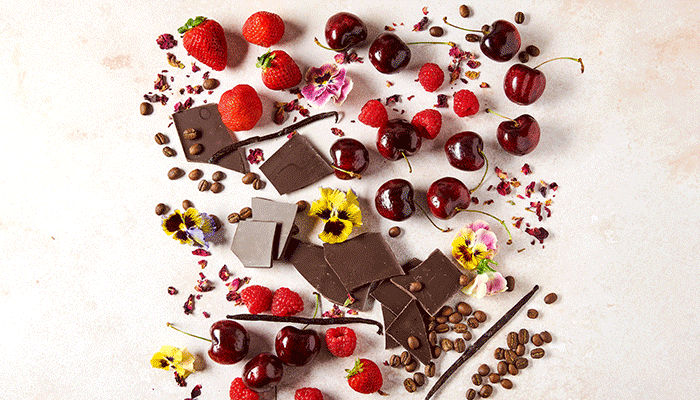 Cherry rose glazed biscuits
Cherry rose glazed biscuits
Goody Kitchen
Recipe by: Goody Kitchen
1

Start with the biscuits. Beat the butter and sugar together in a large bowl until really well combined – the mix should be light and fluffy.


2

Gradully mix in the flour, until the dough starts to come away from the sides of the bowl and forms into a ball. Mix in the salt, dried fruit, rose petals and vanilla extract. Wrap in cling film and chill in the fridge for 30 minutes.


3

Preheat the oven to 160C. Transfer the dough to a large sheet of baking paper. Add another sheet on top then use a rolling pin to roll into a circle about ¼ inch thick.


4

Stamp out shapes from the dough and arrange on a large baking tray lined with baking paper. Bake for 20-22 minutes, or until very lightly golden brown. Leave to cool on a wire rack.


5

While the cookies cool, make the glaze. Stir in the peanut butter and milk together until fully incorporated. Mix in the pink food colouring, if using, then dip the cooled cookie sticks in to the glaze. Return to the rack, decorate with the rose petals and pistachios, then leave to set before gifting.
%comment%
2 Replies
reply
Thank you, your comment is under review and will be posted as soon as approved
Desserts
biscuits, Cherry