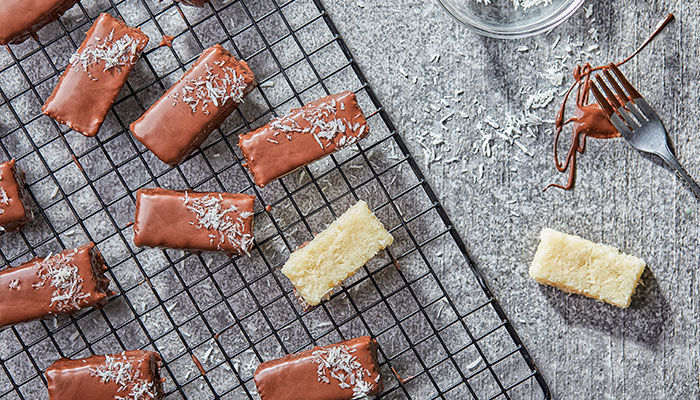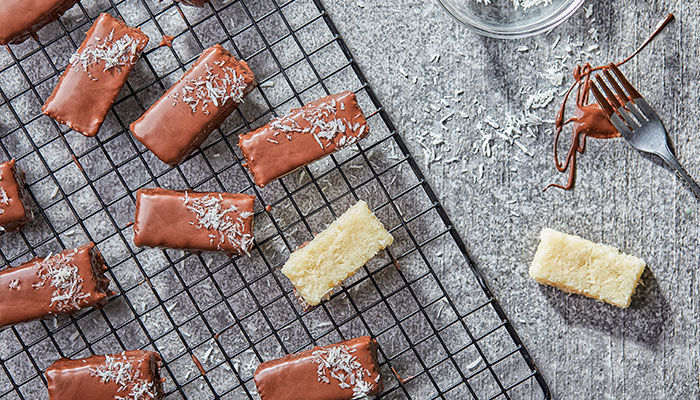 Coconut Candy Bars
These coconut candy bars will remind you of shop-bought candy, but taste so much better. The short ingredients list and easy method mean that they're ideal for not just serving to children, but making with them too. For a final flourish, dip the cooled bars in melted chocolate and decorate with toasted desiccated coconut.
Goody Kitchen
Recipe by: Goody Kitchen
1

In a medium mixing bowl, mix the coconut with the condensed milk until well combined. Line a small baking tray with parchment paper. Lay the coconut mix in the baking tray and level it. Put the tray in the refrigerator for at least 2 hours. Cut into chunks or bars

2

Melt the chocolate in the microwave.
%comment%
2 Replies
reply
Thank you, your comment is under review and will be posted as soon as approved
Desserts
American, Chocolate, Coconut, Dessert, Ramadan