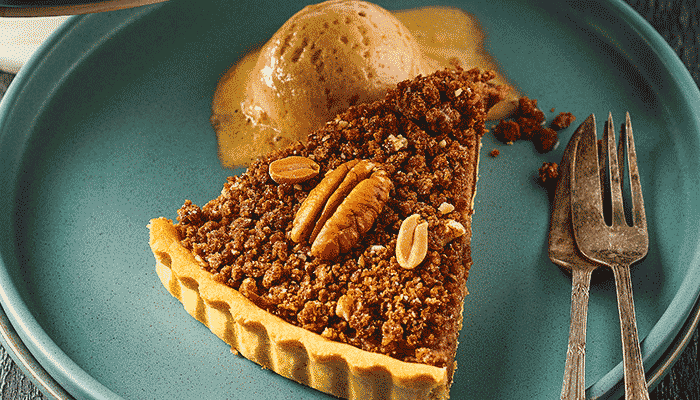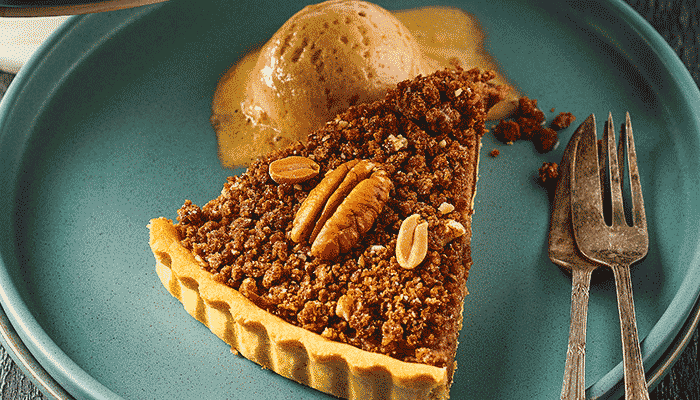 Hineini Pie With Peanut Butter Ice Cream
Bring your loved ones together for a delightful dessert experience! Hineini Pie with Peanut Butter Ice Cream is the perfect treat for family bonding.
Goody Kitchen
Recipe by: Goody Kitchen
1

For the ice cream, put all the ingredients in a large blender and blitz until smooth. You can add more honey for sweetness if you like. Pour into a freezer proof container and freeze until solid.


2

To make the Hineni filling, warm the milk in a pot and add the cardamom and bread. Leave to steep for 30 seconds to soften the bread. Add to a blender with the date paste and butter. Pulse the mixture until you have a crumbly consistency. Tip the filling into the tart case and use a spatula to cover. Chill in the fridge until ready to serve.


3

Serve the tart with scoops of ice cream and garnish with the nuts and toffee sauce.
%comment%
2 Replies
reply
Thank you, your comment is under review and will be posted as soon as approved