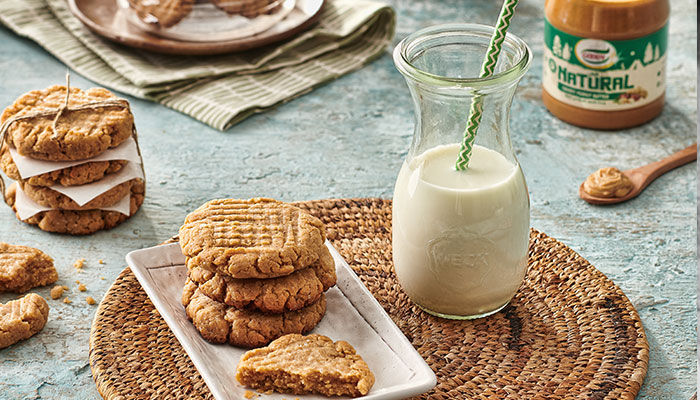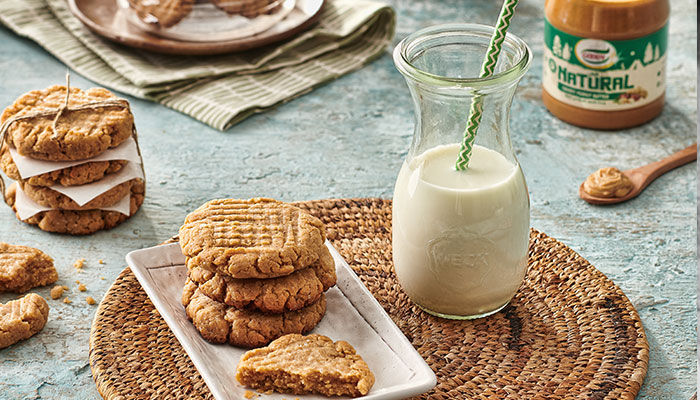 Honey Peanut Butter Cookies
Did someone say cookies for breakfast? If you serve these crunchy, chewy, just the right-side-of- gooey honey peanut butter cookies for the first meal of the day, your super mom status will be guaranteed. What the kids won't know is that they don't contain any processed sugar and are packed with protein and healthy fats thanks to the peanut butter.
Goody Kitchen
Recipe by: Goody Kitchen
1

Preheat oven to 180 degrees C. Line a baking sheet with parchment paper.

2

 In a large bowl combine the peanut butter and honey and beat until totally incorporated. Stir in egg and vanilla.Add the salt, soda and flour and mix until it comes together to form a dough.

3

 Shape dough into small balls (about 1 tablespoon of dough each) and place on the prepared sheet. Use fork to lightly press each dough ball down.

4

Bake for 10-12 minutes until cookies become slightly golden brown. Remove from the oven and place the cookies on a wire rack to cool.
%comment%
2 Replies
reply
Thank you, your comment is under review and will be posted as soon as approved
Breakfast
American, Cookies, easy, healthy, honey, PeanutButterQR