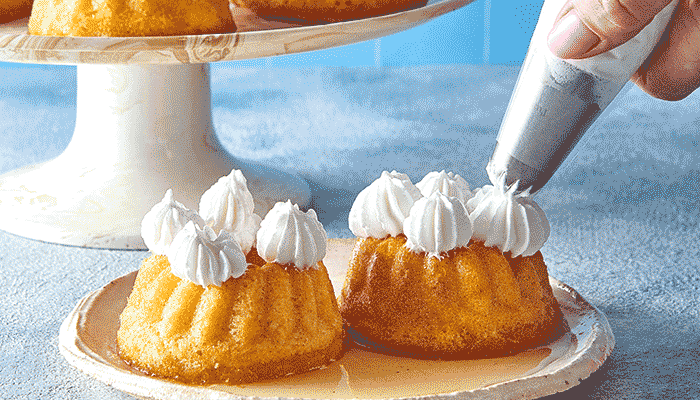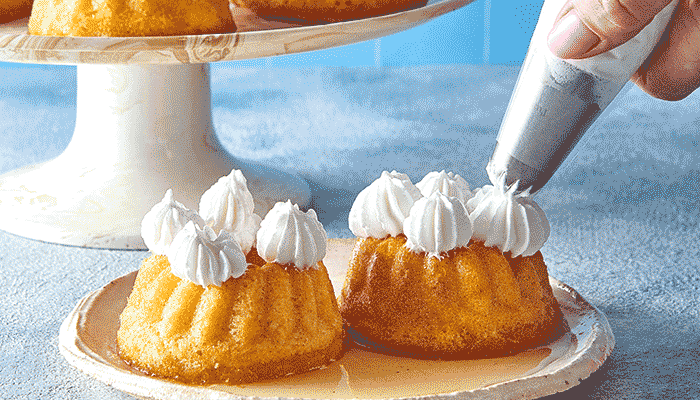 Mini Babaz Cakes
Babaz is the best summer dessert — make this classic at home and impress your friends and family with an array of summer fruits on top of this delicious, syrup-soaked cake!
Goody Kitchen
Recipe by: Goody Kitchen
1

In a small cup, mix warm water, sugar, and yeast until combined. Set it aside.

2

In an electric mixer bowl, add cake flour, salt, and eggs. Mix for 4-5 minutes.Add vanilla extract, powdered milk, and the yeast mixture. Mix until well combined. Scrape the sides and bottom of the mixing bowl. Cover and let it rest for 30 minutes.Add the butter and mix well. Cover and let it rest for another hour.

3

Preheat the oven to 190°C (375°F).


4

Pour the batter into the pan. Bake for 25-30 minutes. Remove from the oven and let it cool.

5

Prepare the apricot sauce:
Heat the apricot jam with water until it becomes more liquid. Strain it and set it aside.
Heat a pan filled with syrup. Dip the cooled baba cakes in the hot syrup on both sides, then place them on a cooling rack to let the excess syrup drain. Brush them with apricot sauce.
If desired, cut the baba cakes in half and fill the center with whipped cream, adding more cream and fresh fruits on top. Enjoy!
%comment%
2 Replies
reply
Thank you, your comment is under review and will be posted as soon as approved