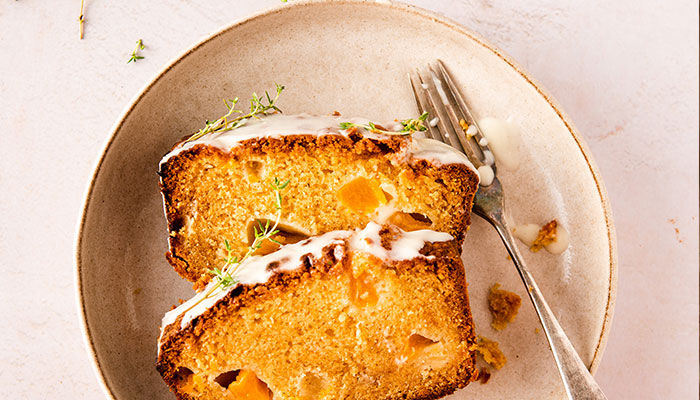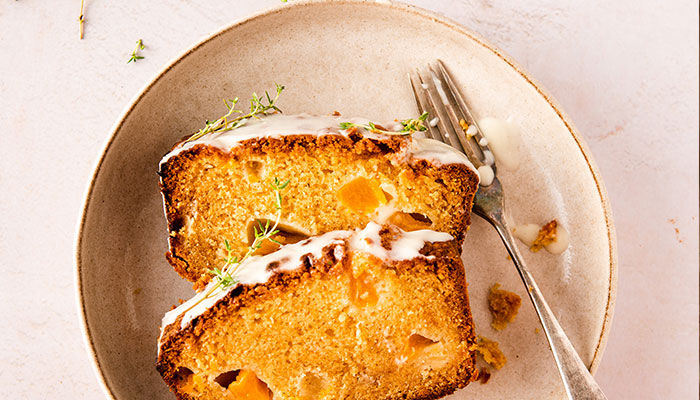 Peach Cream Cheese Loaf
All the flavours of summer in loaf cake form! There are two tricks that make this dreamy peach cream cheese standout from the crowd; studding the batter with chopped peaches adds extra flavour and texture and infusing the icing with fruit syrup provides a delicate floral note that will have those lucky enough to try it coming back for more.
Goody Kitchen
Recipe by: Goody Kitchen
1

Preheat the oven to 180°C and line a 9×5" loaf tin with baking paper.

2

Beat together the butter and sugar using an electric whisk until light and fluffy – about 4 minutes. Beat in the vanilla extract. Add the eggs one at a time, waiting until each is well incorporated until adding the next.

3

Fold through the flour and bicarbonate of soda, stir through the chopped peaches then pour into the prepared baking tin.

4

Bake the oven for 1 hour, or until a skewer inserted comes out clean. Cool on a wire rack.

5

For the glaze, place the cream cheese, softened butter, vanilla extract and peach syrup into a large bowl. Sift in the icing sugar, then whisk together until the mixture is smooth and no lumps remain.

6

Pour over the cooled loaf, decorate with thyme if you like, then slice to serve.
%comment%
2 Replies
reply
Thank you, your comment is under review and will be posted as soon as approved