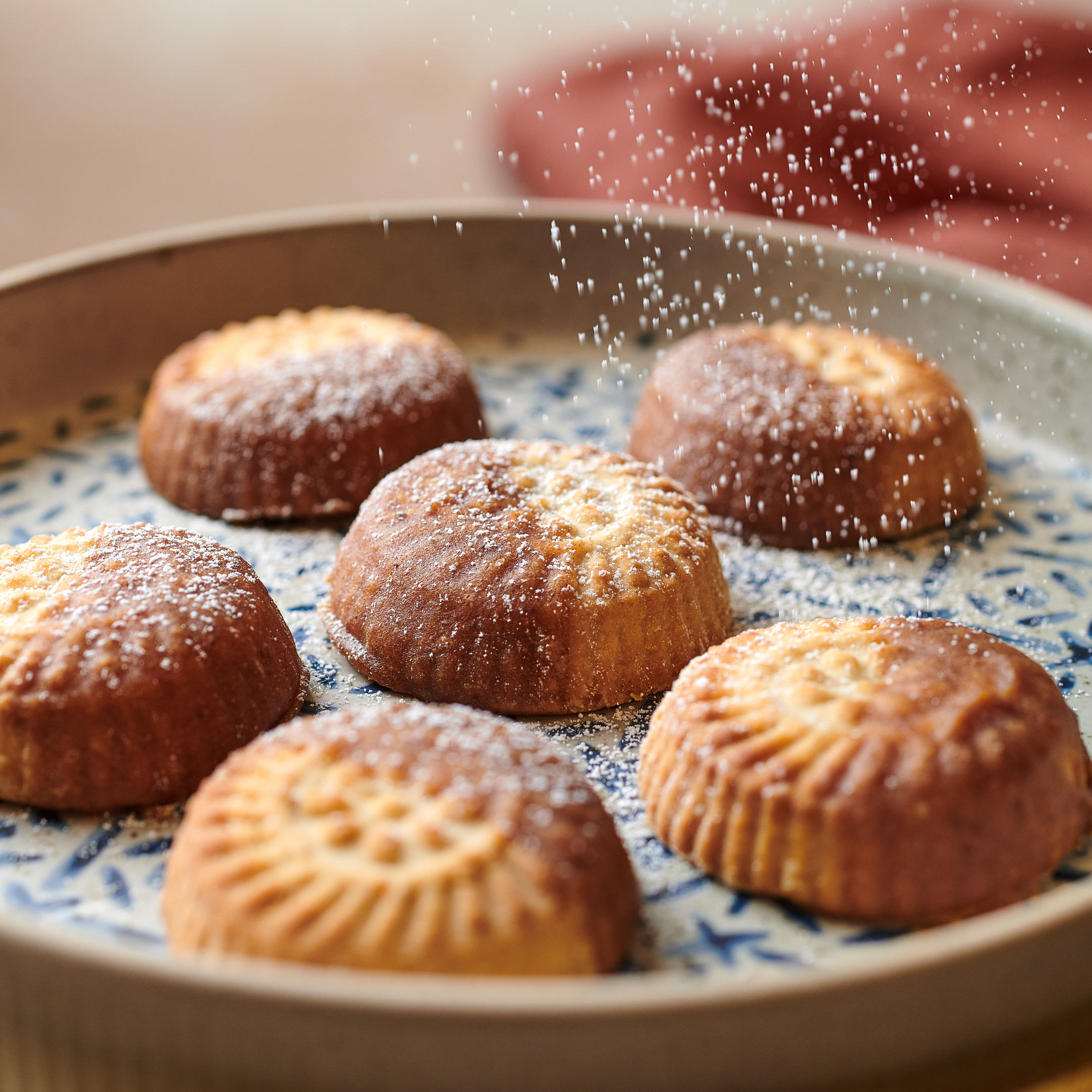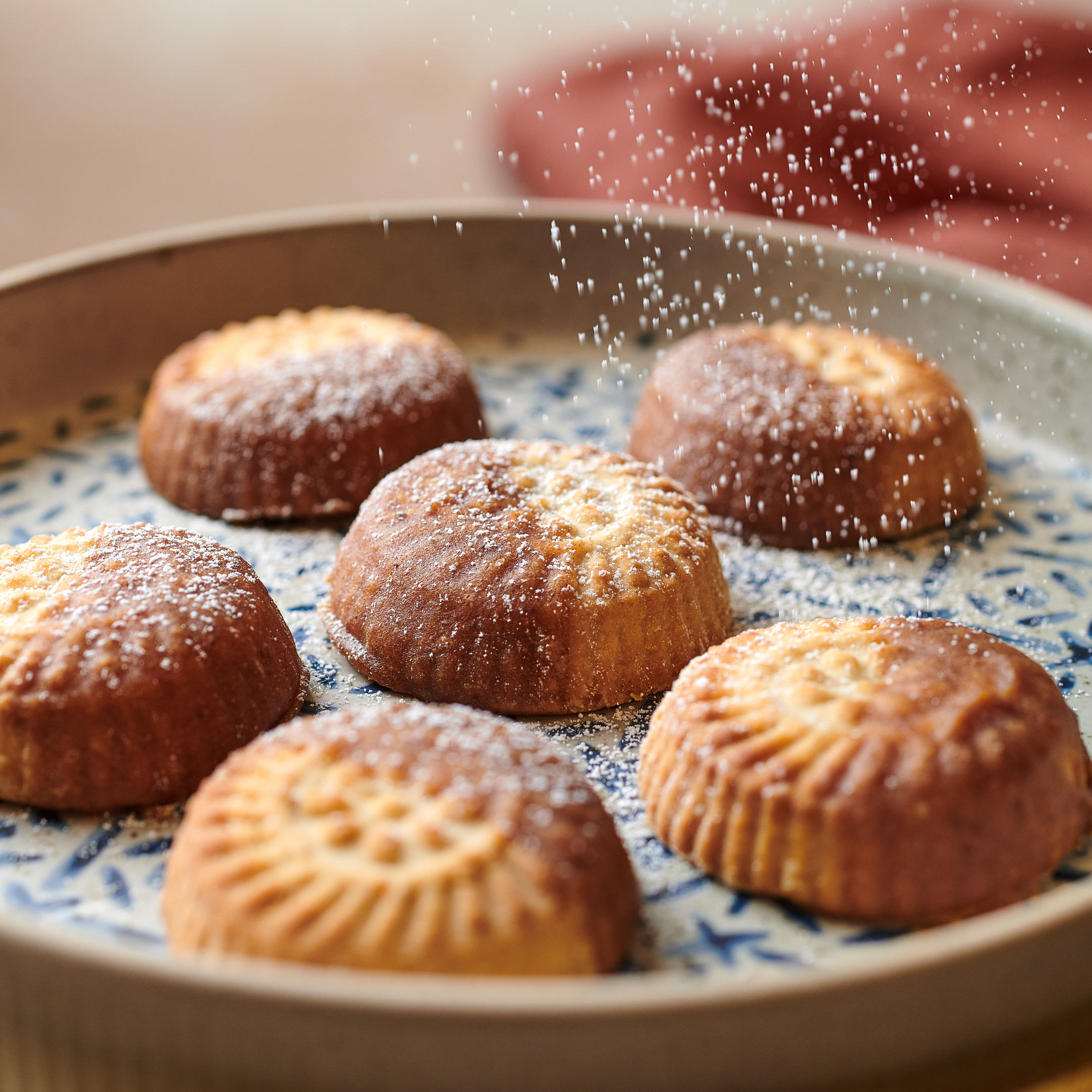 Peanut butter ma'amoul cookies
Buttery on the outside, sweet and nutty on the inside – that's the promise on offer with our innovative recipe for peanut butter ma'amoul cookies. You can take follow our method two different ways: inspired by tradition with the peanut butter filling, or in a truly modern direction by making ma'amoul thumbprint cookies.
Goody Kitchen
Recipe by: Goody Kitchen
1

Whisk together the semolina, flour, icing sugar and baking powder in a large bowl. Use your fingertips to gently rub the butter in to the mixture until it resembles fine breadcrumbs. Stir in the milk and bring together to form a smooth ball of dough. Wrap in cling film for an hour.

2

Combine the peanut butter and condensed milk in a small bowl.

3

Preheat the oven to 180C and line a baking tray with baking paper. For our modern thumbprint cookies, scoop the dough into 1-inch balls. Roll in granulated sugar then arrange in on the prepared tray, with 2-inch gaps. Press a thumbprint in the centre of each ball, about ½-inch deep. Fill with 1 tsp peanut butter mixture. Bake for 15 minutes, or until golden brown.

4

For traditional ma'amoul shapes, take golf-ball sized pieces of dough and press into a ma'amoul mould. Add 1 tsp of the peanut butter mixture to each, then top with a similar-sized piece of dough, pressing the pieces together to seal. Trim the excess then tap the ma'amoul mould against a hard surface to release the cookies. Arrange on the tray and bake for 15 minutes, or until golden brown.
%comment%
2 Replies
reply
Thank you, your comment is under review and will be posted as soon as approved
Desserts
Dessert, milk, "Peanut butter", PeanutButterQR