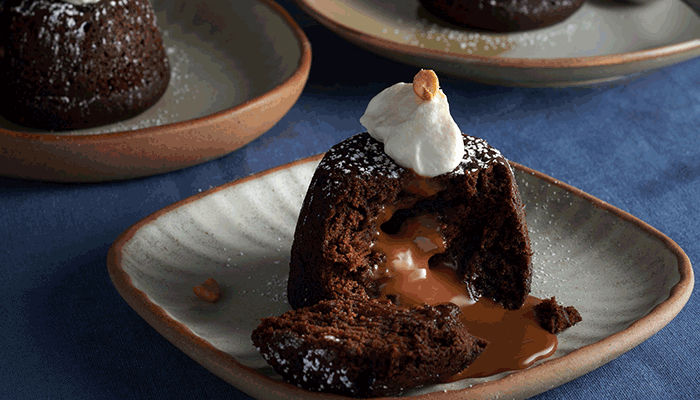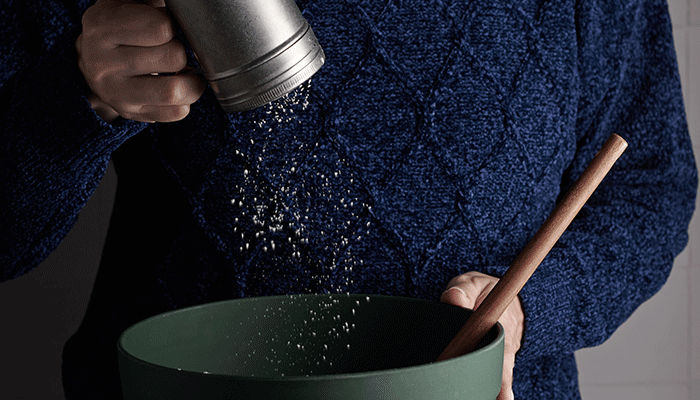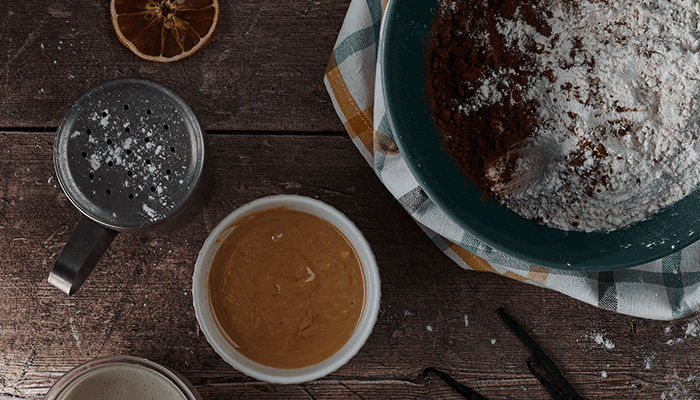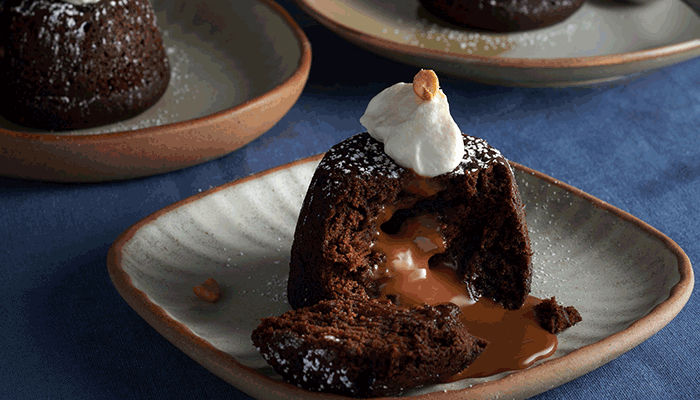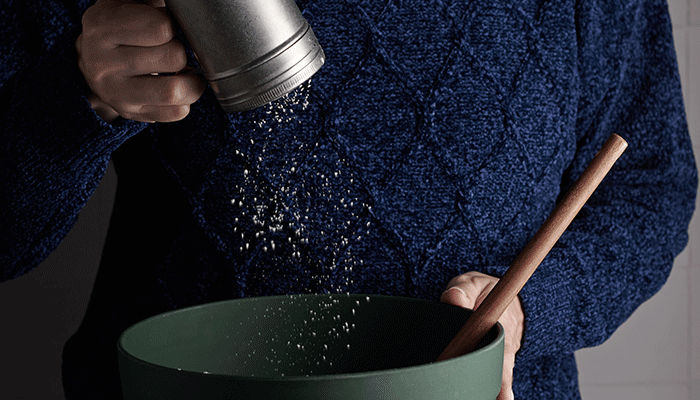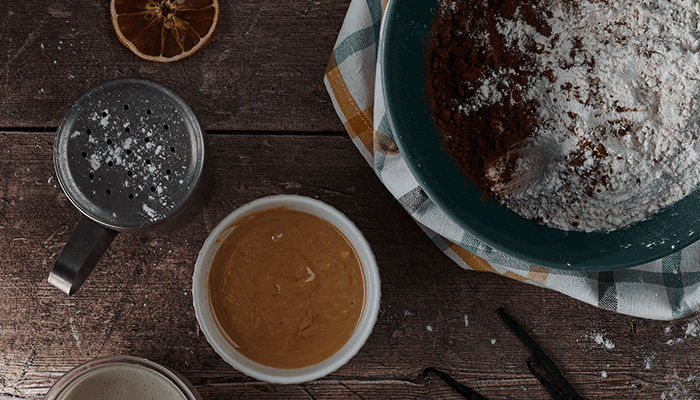 Peanut butter molten-in-the-middle chocolate fondants
Peanut butter molten-in-the-middle chocolate fondants
Goody Kitchen
Recipe by: Goody Kitchen
1

Divide the peanut butter among 6 small sheets of cling film. Wrap in to balls then put in the freezer while you prepare the cake batter.


2

For the batter, grease 6 ramekins or cake rings with butter and dust with cocoa powder – tip the ramekins upside down to dust off any excess powder.


3

Melt the chocolate and butter in a heatproof bowl set over a pan of simmering water (making sure the bottom of the bowl doesn't touch the water). Stir until melted.


4

In a large bowl, whisk together the eggs, egg yolk and icing sugar until smooth, pale and fluffy – approximately 5 minutes. Slowly pour in the chocolate butter and use a spatula to fold in to the eggs. Once incorporated, repeat the process with the flour and baking powder – take care to not overmix. Add a small pinch of sea salt.


5

Divide the mixture among the moulds, making sure there is a small gap at the top. Add a ball of peanut butter to each, pressing it in to the mixture – you want it to be covered, so add more mixture if needed. Chill in the fridge for 30 minutes.


6

Preheat the oven to 180C. Arrange on a baking tray and bake for 10 minutes, or until the tops have formed a crust.


7

To serve, carefully invert the fondants on to serving plates, top with the whipped cream, a dusting of cocoa powder and the roasted peanuts.
%comment%
2 Replies
reply
Thank you, your comment is under review and will be posted as soon as approved
Desserts
butter, chocolate, dark, Peanut