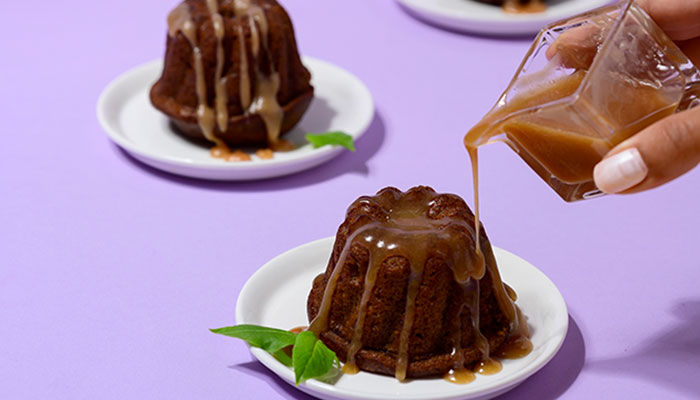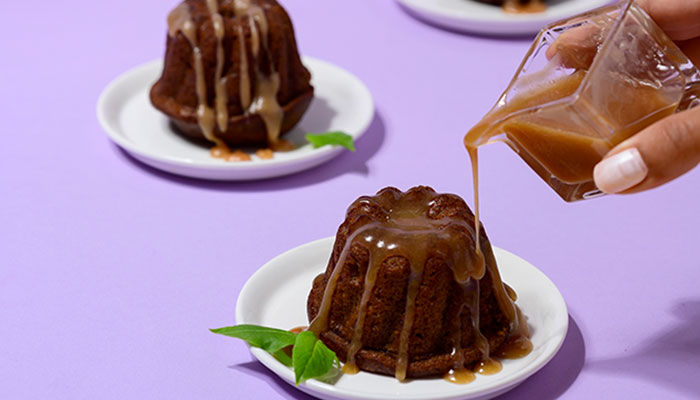 Toffee Date Cake
A proper comfort food dessert – sweet, warming and all the better for being served with a generous spoonful of vanilla ice cream. The genius ingredient in this recipe is the dates, which give the sponge a wonderful sticky richness without weighing the cake down at all. Serve finished with a cascade of toffee sauce.
Goody Kitchen
Recipe by: Goody Kitchen
1

Heat the oven at 180oC.

2

In a pot over the heat, place the dates and water and leave them until they boil; then take them off the heat. After the mixture cools, place it in the blender and mix it together until it becomes light and thin, and also creamy like butter.

3

Place the flour, sugar, eggs, baking powder, and mixed spices to the date mix and mix them well until they are incorporated.

4

In an oven sheet (20 cm X 30 cm) coated with oil and flour, pour the cake mix and place the sheet in the oven for about 20 minutes. Afterwards, take it out and let it cool for 10 minutes; then flip it on the serving dish.

5

To make the toffee sauce: In a pot over low heat, mix the cream, sugar, butter, and vanilla together until the mixture boils; then put it aside to cool for a bit.

6

Cut the cake into your favorite size and shape; then pour the toffee sauce over it.
%comment%
2 Replies
reply
Thank you, your comment is under review and will be posted as soon as approved
Desserts
cake, Caramel, date, Dates, Khaliji, Ramadan, Toffee