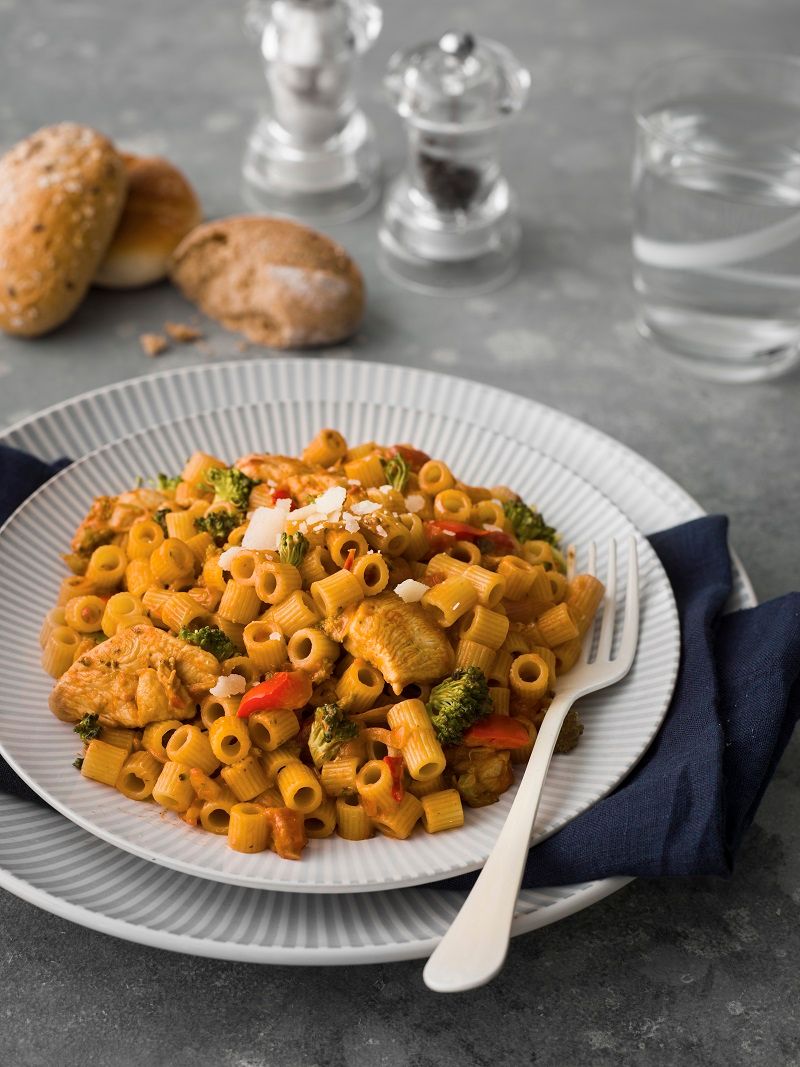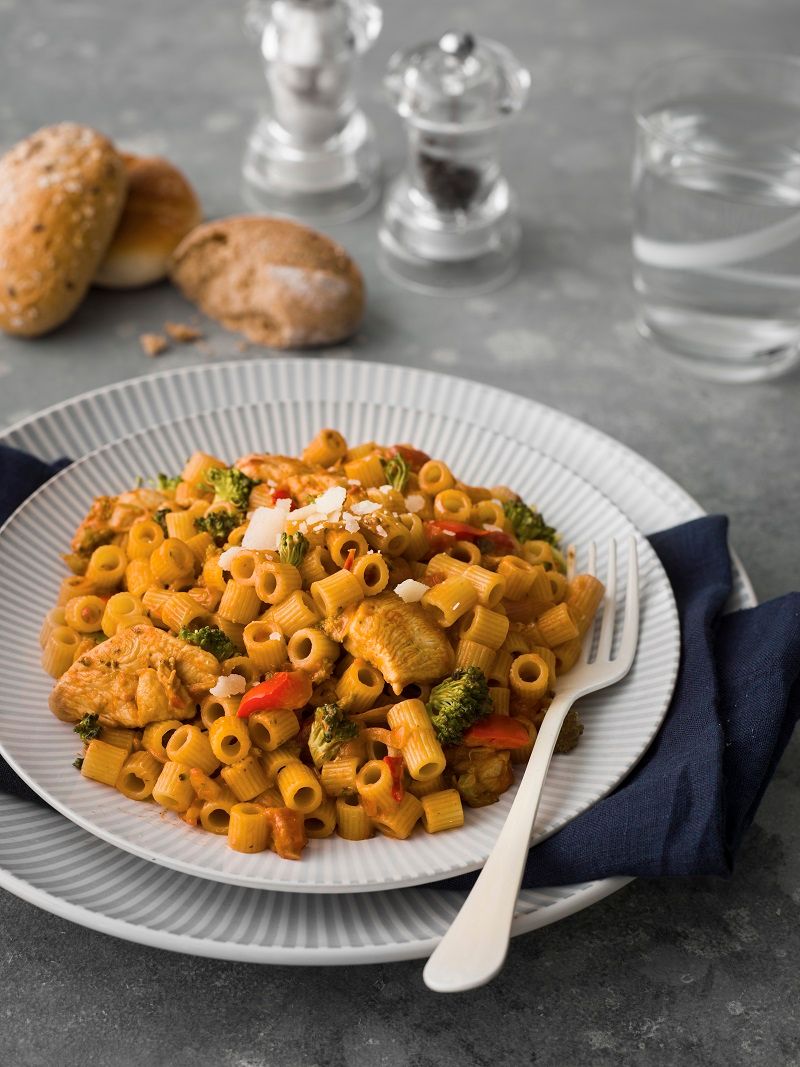 Digatilini Rigats Salad with Chickpeas, Carrots and Halloumi with Yogurt Topping
An integrated meal for its many nutrients; serve it as a main or side dish
Goody Kitchen
Recipe by: Goody Kitchen
1

Cook the Pasta according to the package instructions and drain. Set aside.

2

Preheat the oven to 180oC.

3

In a large bowl, put the carrots, chickpeas, chili flakes, lime zest and 1 tbsp olive oil, and then season with sea salt and pepper. Place on a baking sheet and roast until the carrots are cooked and starting to char, set aside.

4

Heat the remaining oil in a pan and fry the halloumi until it becomes golden on both sides. Set aside.

5

In a small bowl, whisk together the yoghurt, tahini, cumin and honey; season with salt.

6

Place the pasta on a serving plate and top with roasted carrots, chickpeas and fried halloumi. Drizzle the dressing and sprinkle with sumac. Dot with pomegranate rubies and serve.
%comment%
2 Replies
reply
Thank you, your comment is under review and will be posted as soon as approved
Brunch
Digatilini, Rigate