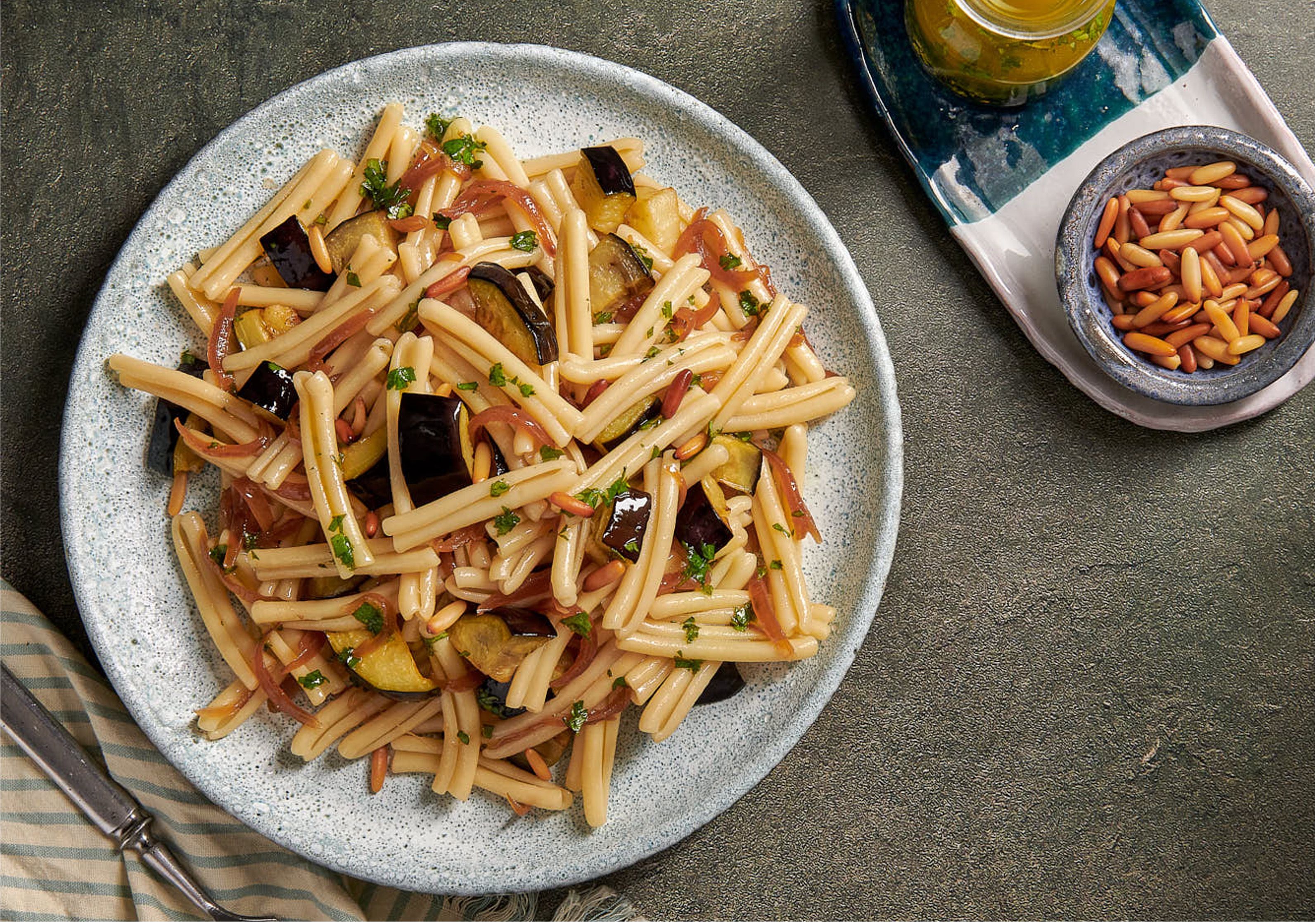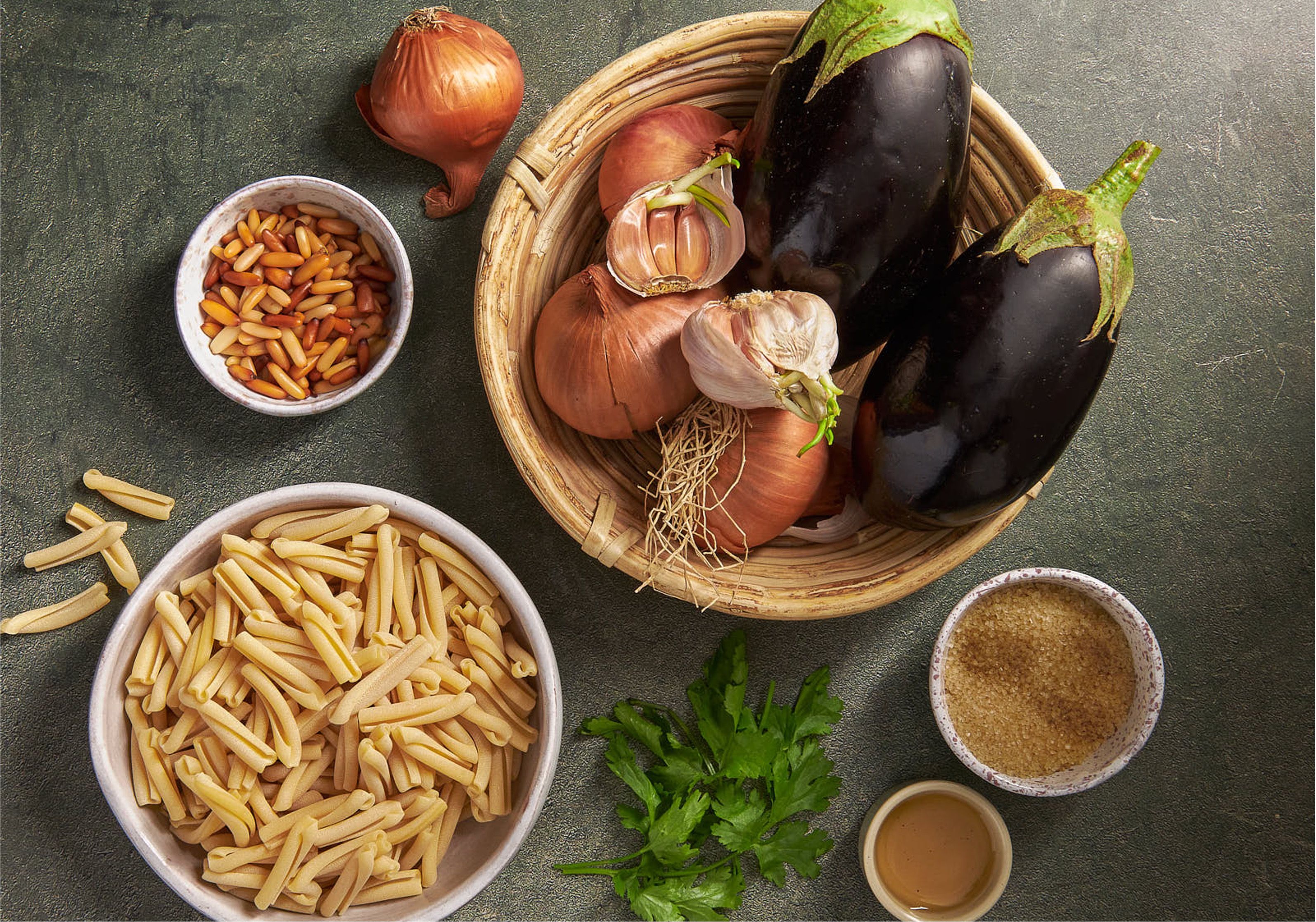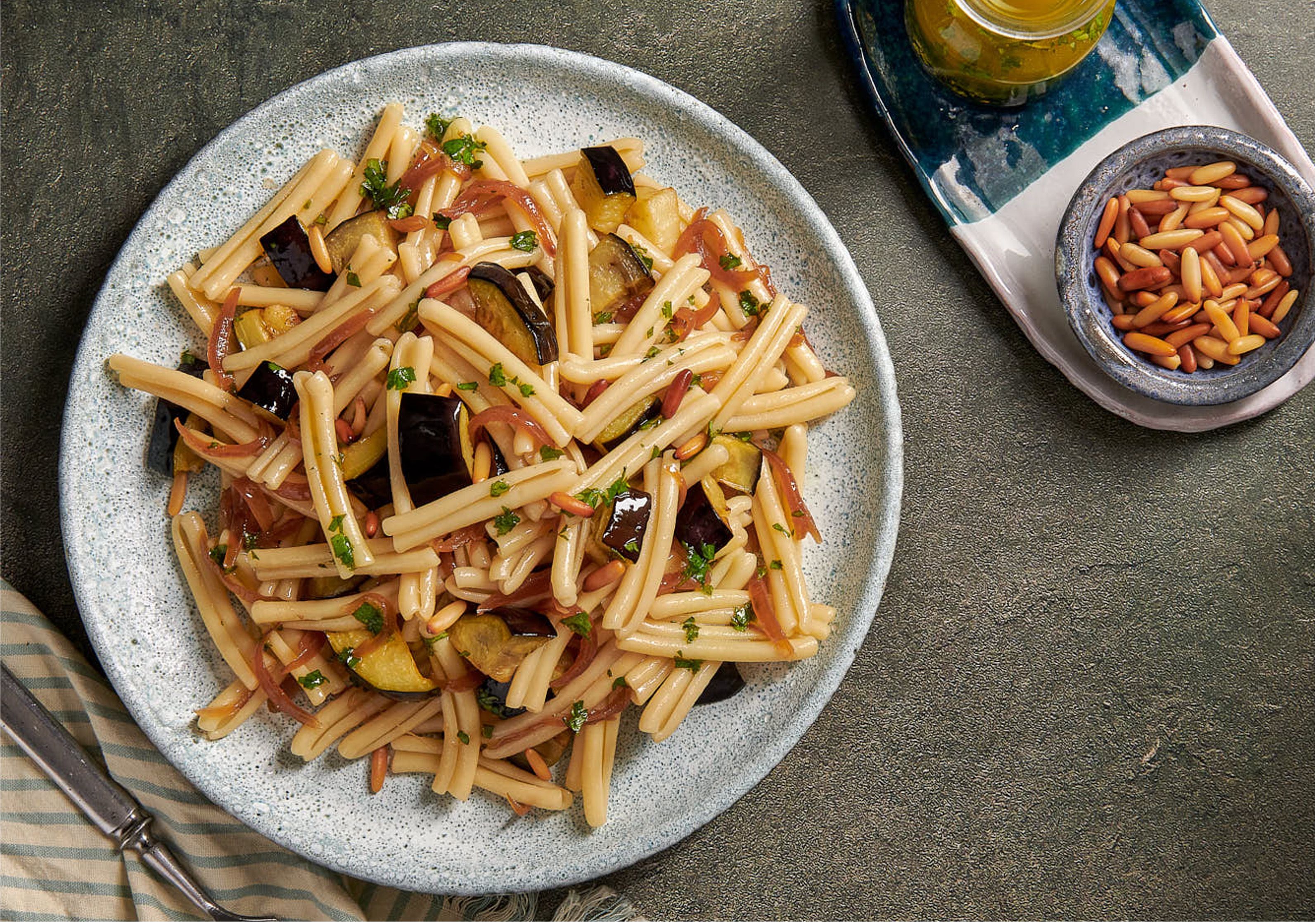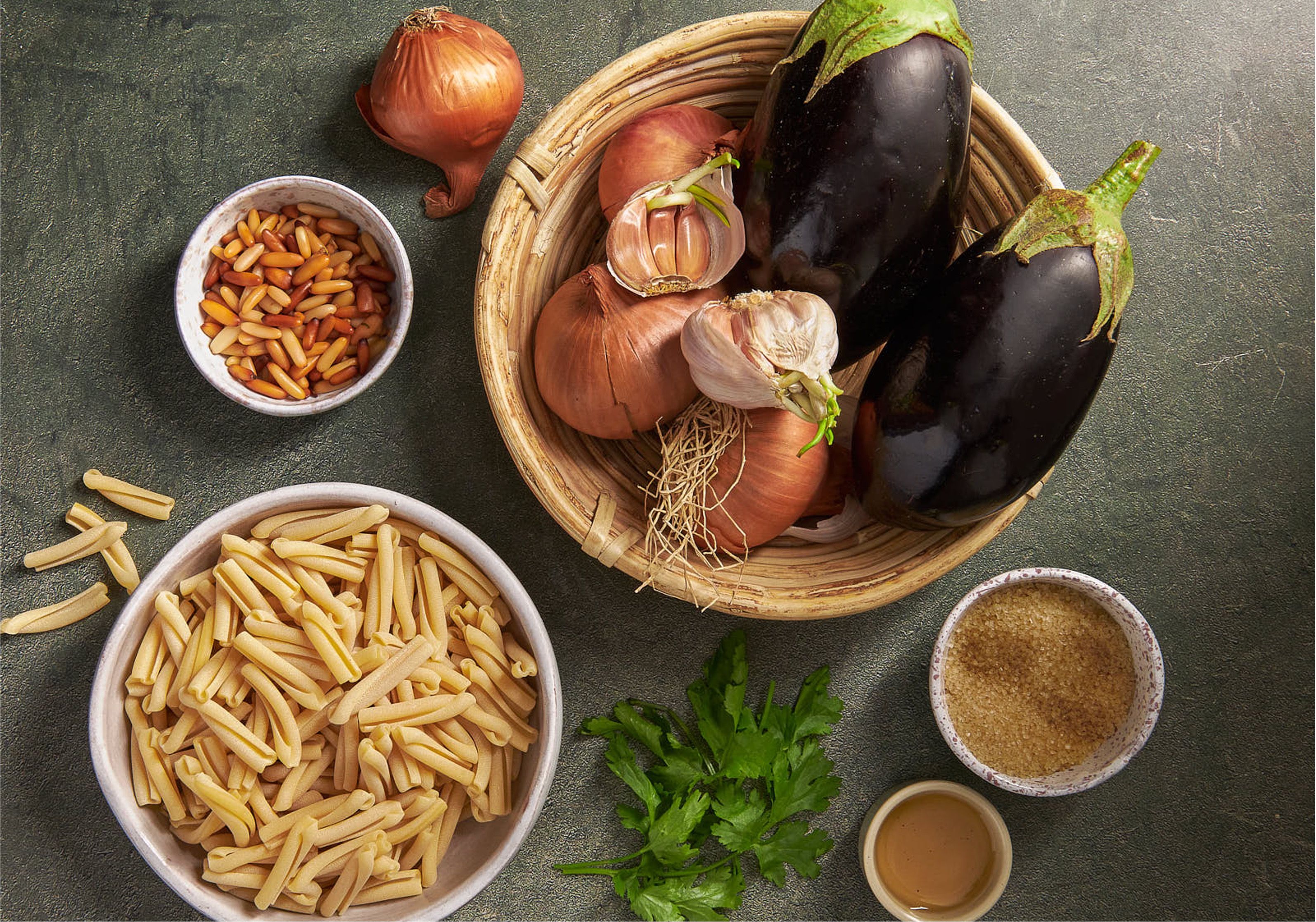 Eggplant and Caramelized Onion Pasta
Who says veggies can't be deliciously fun? Our Eggplant and Caramelized Onion Pasta is packed with flavour in every bite!
Pastapedia
Recipe by: Pastapedia
1

Cook the pasta according to the instructions on the pack. Drain.

2

Heat the oven to 180 degrees. Then, in a baking tray add the eggplant, sprinkle with coarse salt and drizzle with oil. Cover with baking paper and bake for 15-18 minutes - until the eggplant is soft, and skin is crispy.

3

Meanwhile, in a skillet, heat 1 tbsp of olive oild and add onion. Stir for 2 minutes, then add sugar and continue to stir until the onion is caramelized.

4

In a small jar, add your olive oil, apple cider vinegar and coriander and mix.

5

Add your eggplant, caramelized onion and pasta in a pan and mix. Drizzle with the vinaigrette mixture, garnish with pine nuts, and serve.
%comment%
2 Replies
reply
Thank you, your comment is under review and will be posted as soon as approved
Dinner
Caramelized, Casarecce, Eggplant, Onion, Pasta