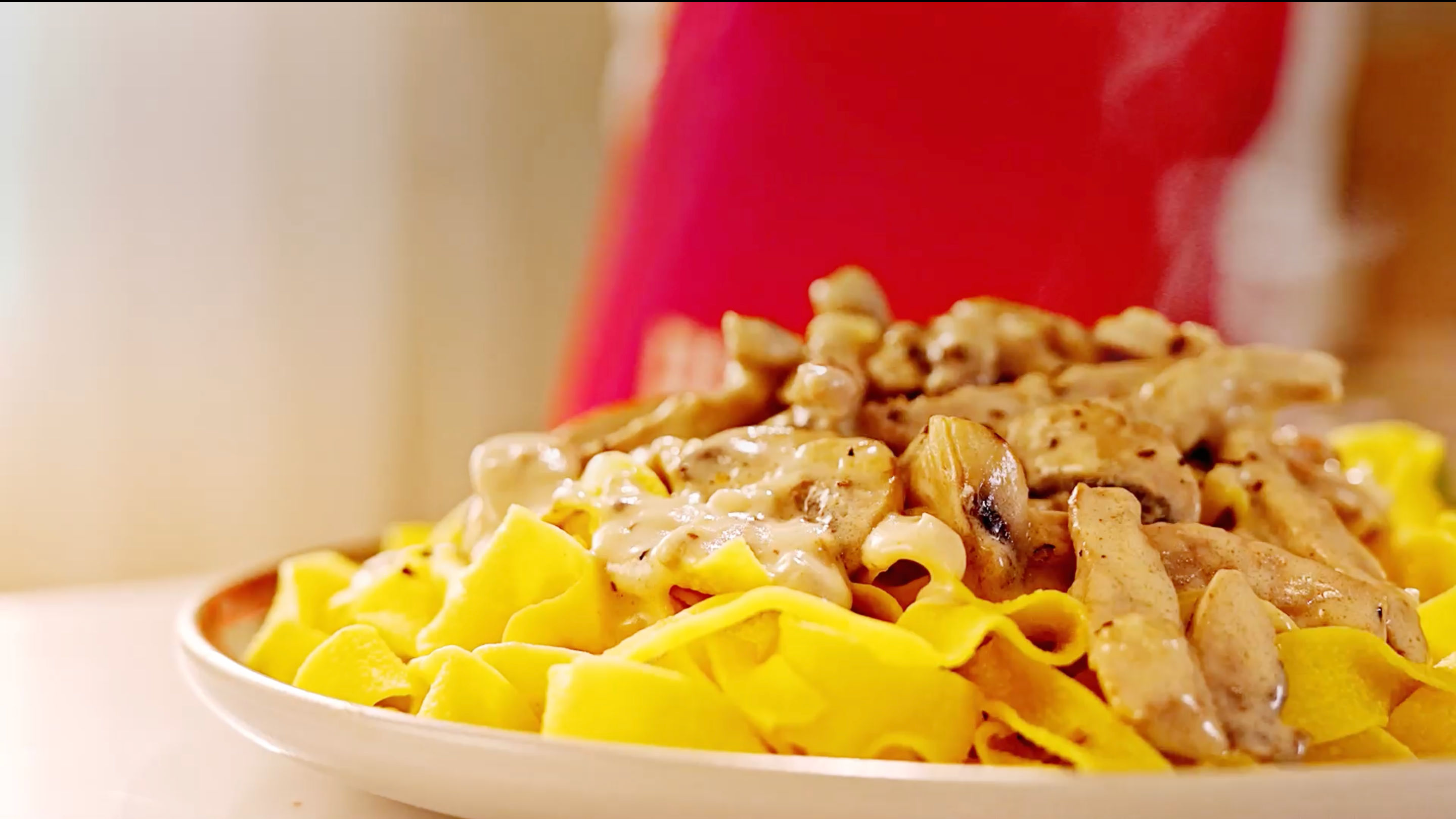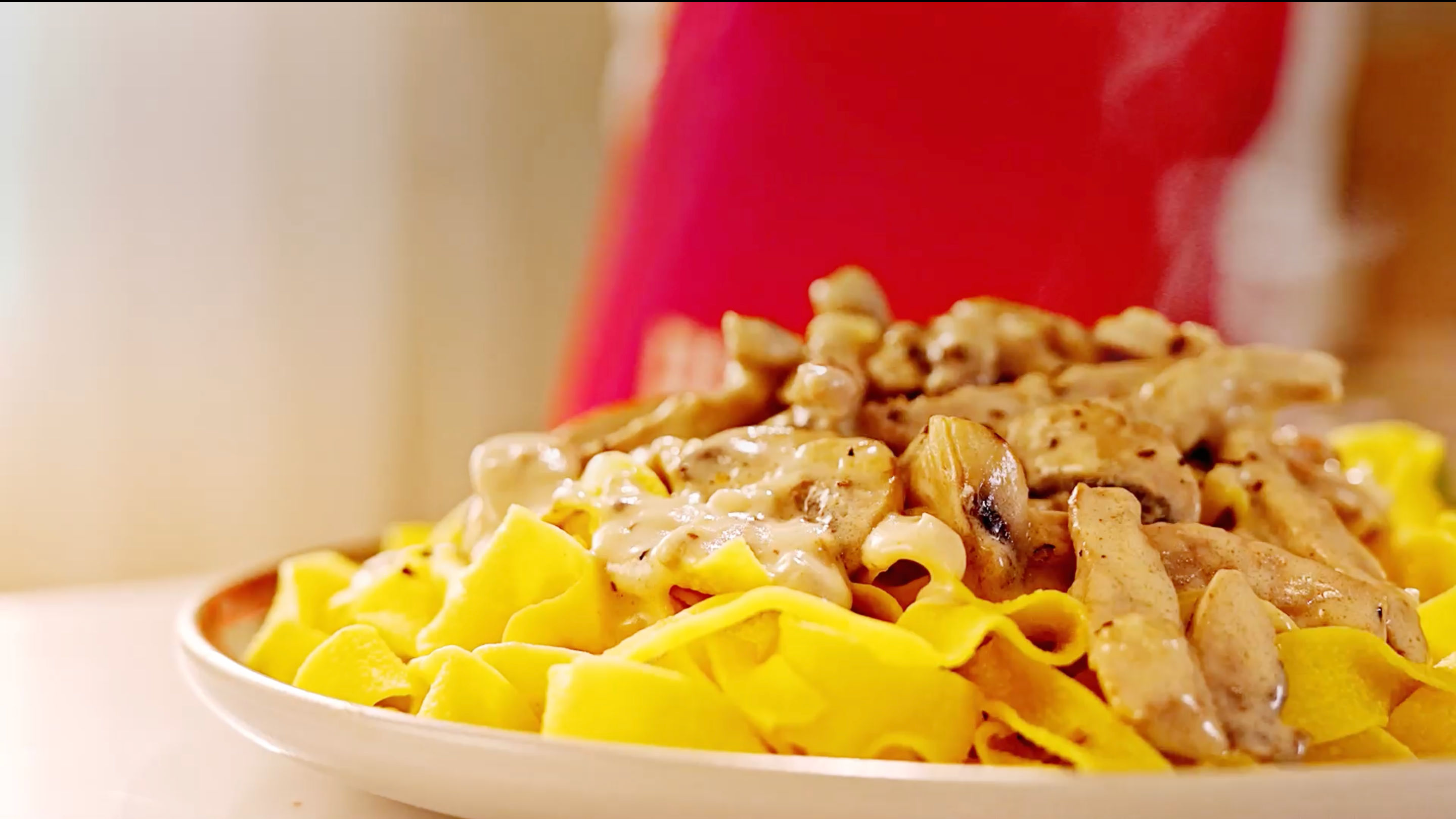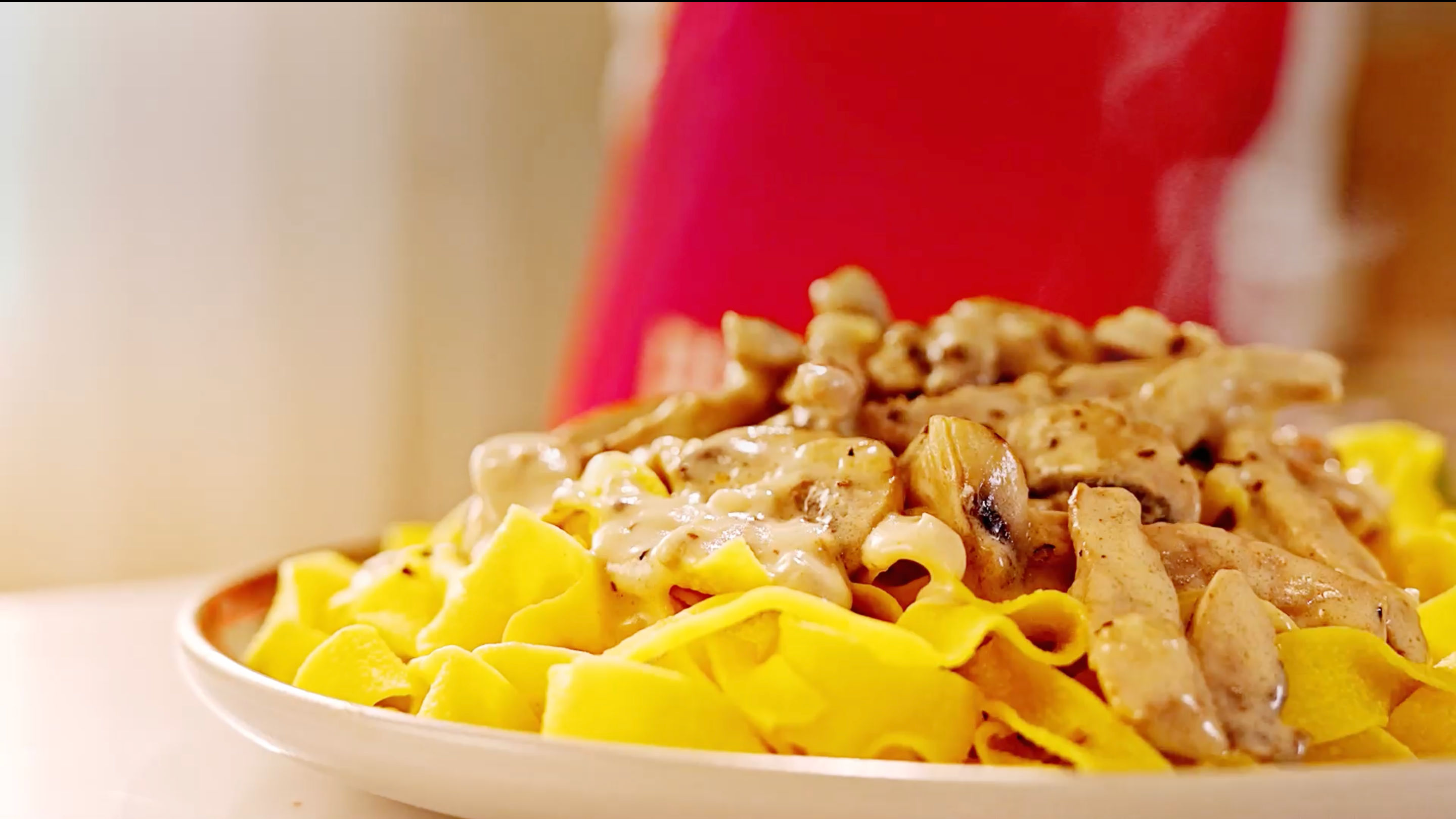 Emince De Veau
A meaty and exquisite dish hailing from Switzerland and prepared using Goody Alfredo Truffle sauce with pappardelle pasta.
Pastapedia
Recipe by: Pastapedia
1

Cook the pasta as per the instructions on the pack and drain.

2

Meanwhile, in a nonstick skillet, heat 1 tbsp of oil and add mushrooms. Sauté for 2-3 minutes, then set aside.

3

In the same skillet, add another tbsp of oil, 2 tbsps of butter and the onion. Sauté for 2 minutes, then add the veal and flour. Cook until the meat is golden brown.

4

Add the Alfredo Truffle sauce, cooking cream and vinegar. Stir in your cooked mushrooms and leave to simmer for 10 minutes.

5

Season with salt and pepper and pour your creamy sauce on a bed of pasta. Garnish with chopped parsley, and serve.
%comment%
2 Replies
reply
Thank you, your comment is under review and will be posted as soon as approved