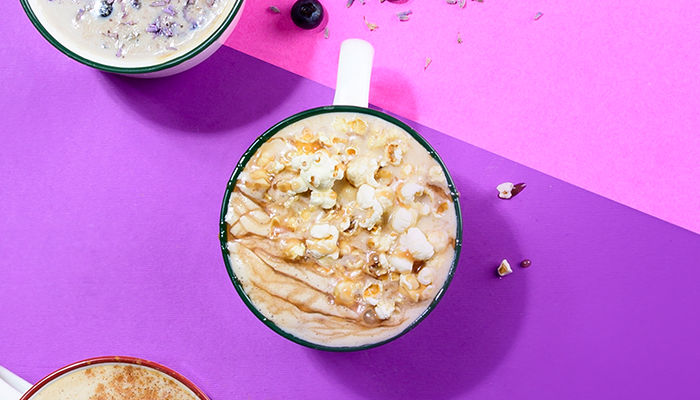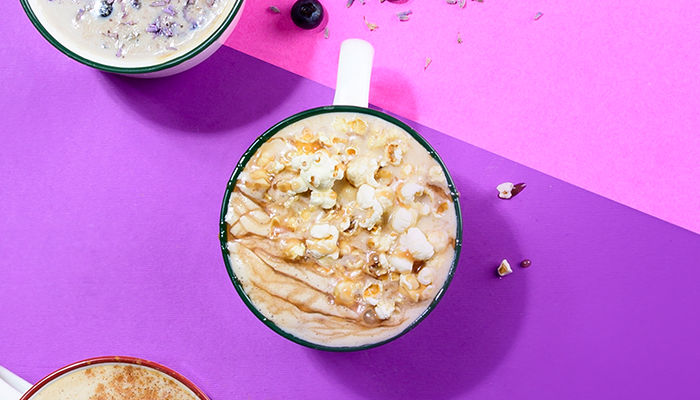 French Vanilla Latte With Caramel and Popcorn
Our innovative and exciting French vanilla latte with caramel and popcorn is, quite simply, no ordinary coffee. In fact, it's so indulgent it could easily double as dessert. The coffee element alone is delicious – rich and smooth with a tempting vanilla aroma, but it's the scattering of popcorn and drizzle of caramel sauce that make the drink really stand out.
Goody Kitchen
Recipe by: Goody Kitchen
1

Prepare the coffee according to the instructions mentioned on the pack, while replacing the water with hot milk after whisking it using the beater to obtain the foam.

2

In the serving cup, pour the coffee, and garnish with caramel and salted popcorn.
%comment%
2 Replies
reply
Thank you, your comment is under review and will be posted as soon as approved
Drinks
American, Caramel, coffee, Latte