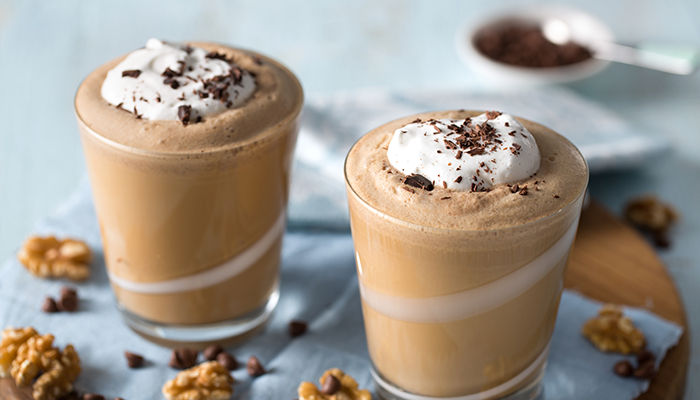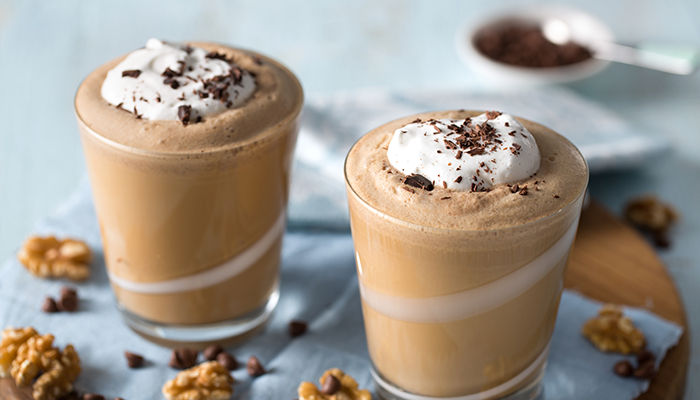 Walnut Coffee Frappe
More dessert than regular drink, here walnuts, ice cream, chocolate chips, honey and coffee are blended together to utterly delicious effect. Serve chilled in ice-filled glasses topped with freshly whipped cream and chocolate sprinkles and you'll have a perfect summer drink.
Goody Kitchen
Recipe by: Goody Kitchen
1

in a blender Add milk, walnts, chocolate chips, vanilla ice cream, vanilla essence, instant coffee powder and honey to it and blend well until creamy and smooth.  Serve chill topped with a dollop of fresh cream and chocolate sprinkles.
%comment%
2 Replies
reply
Thank you, your comment is under review and will be posted as soon as approved
Drinks
American, Chocolate, coffee, Cofique