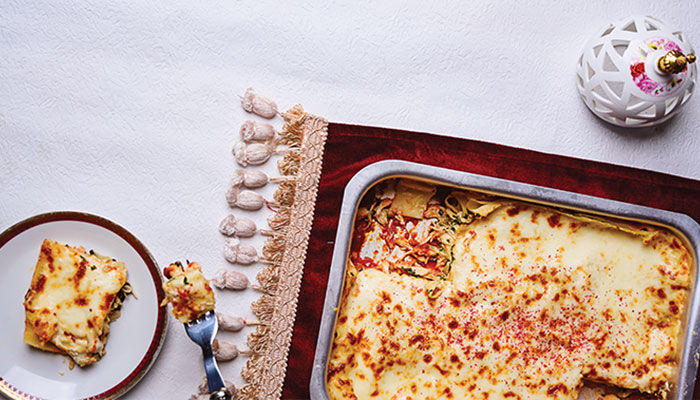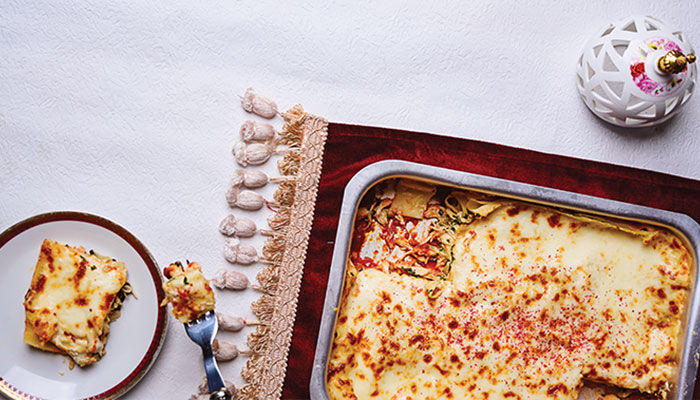 Arabic Flavored Lasagna
Everyone loves lasagne and this version of the baked Italian classic is extra special due to the Middle Eastern influence. Thanks to the clever use of Goody Red and White Pasta Sauces our exciting, ingredient-packed, Arabic flavored lasagna is easy to prepare yet still tastes truly epic – what more could you ask for?
Goody Kitchen
Recipe by: Goody Kitchen
1

To Prepare the Chicken Filling:

2

Boil the chicken breasts for 25 minutes until cooked, then place them in another bowl and leave them to cool for a bit. Cut the breasts into fine slices; then add the vinegar, garlic cloves, cardamom, clovers, black pepper and salt, and stir well. Leave the chicken for 10 minutes to absorb the additions.

3

In a skillet over the fire, heat the olive oil, then stir-fry the onions until they wilt; afterwards, add the seasoned chicken, and stir for 5 minutes. Leave the chicken to cool for 10 minutes, and then add 5 tablespoons of the Alfredo sauce, minced parsley, mint, and sliced pickle; stir well and set it aside.

4

To Prepare the Lasagna:

5

Heat the oven from the lower rack at 180oC.

6

In a rectangular medium-sized sheet, place an amount of the red sauce, and stack over it the first layer of the lasagna slices (3 slices beside each other), then put ¼ of the chicken amount and then another layer of lasagna. Repeat the process until you reach the last lasagna layer on the top. Pour the remaining amount of the white sauce on the sheet's top and wrap it with tin foil. Put the sheet in the oven for 40 minutes.

7

Take off the tin foil and fry the sheet from the top until it acquires the golden color and serve hot.
%comment%
2 Replies
reply
Thank you, your comment is under review and will be posted as soon as approved
Lunch
alfredo, Khaliji, Lasagna, "main dish", Napoletana, Pasta, sauce