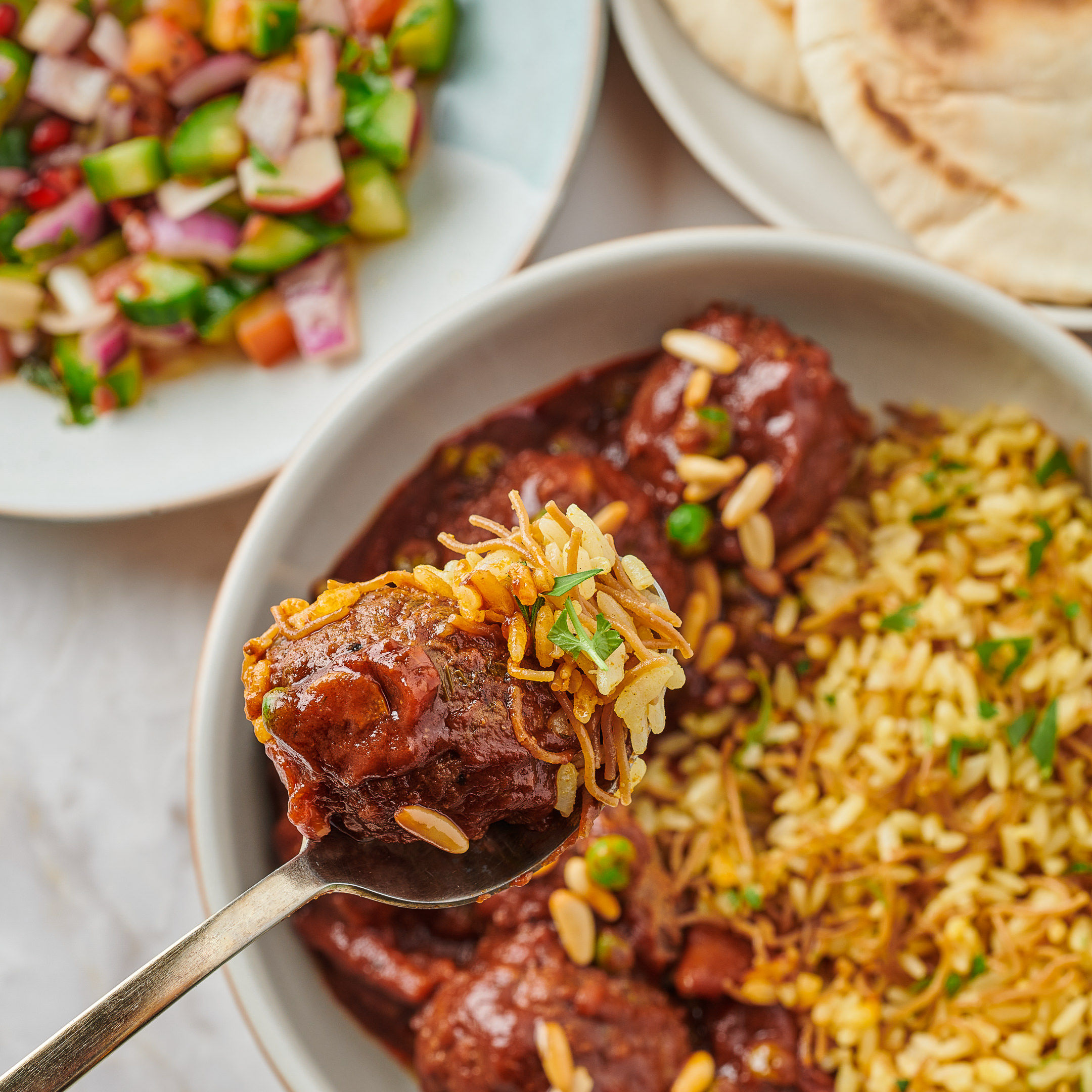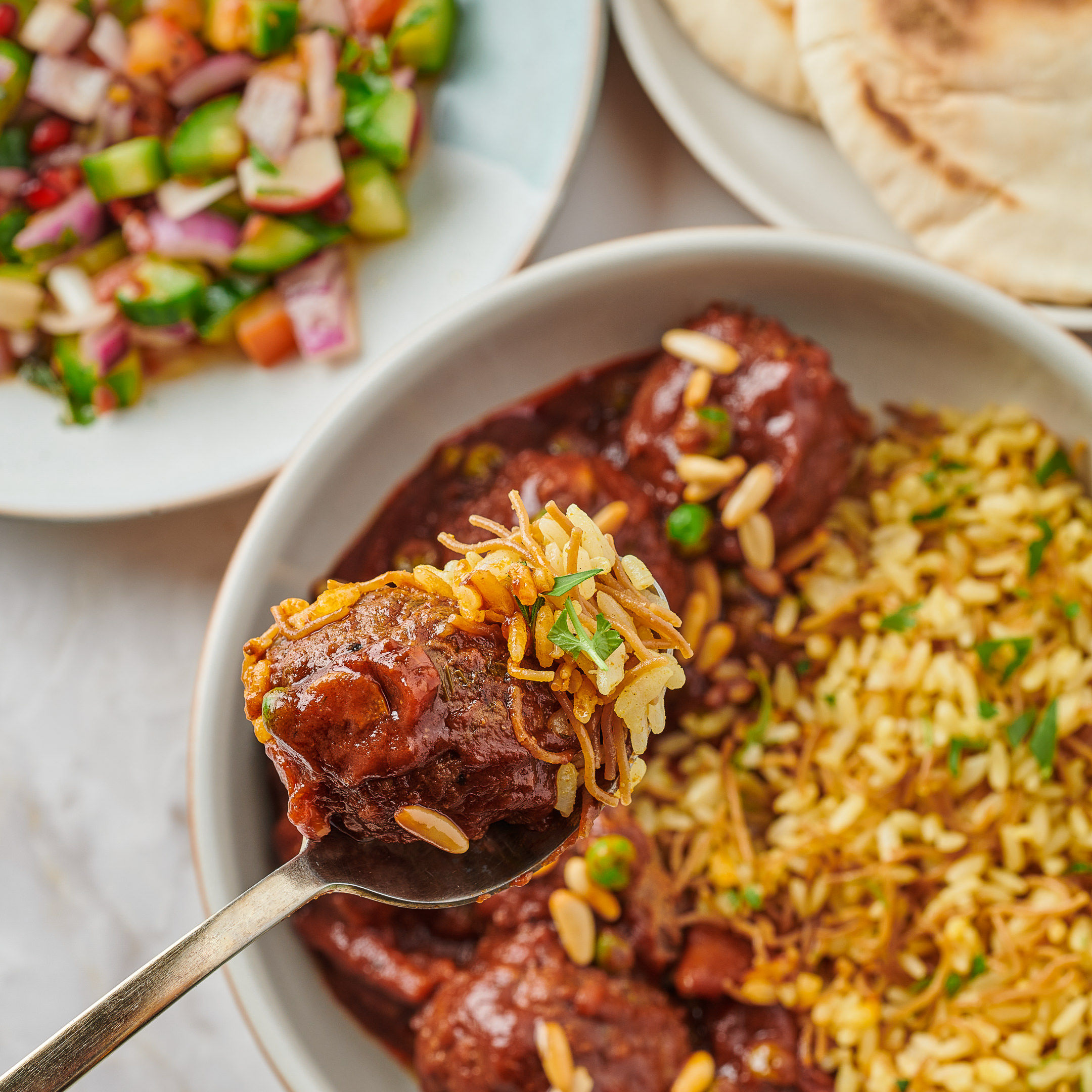 Daoud basha with vermicelli rice
This Middle Eastern meatball stew is one of our favourites when we're on the lookout for a dish that's both comforting and impressive. Often, daoud basha includes potato, however we've opted to serve ours with saffron-spiked vermicelli rice and flatbreads to scoop out the rich, delicious sauce.
Goody Kitchen
Recipe by: Goody Kitchen
1

Start with the meatballs. Combine the onion, mince, spices, herbs and 1 tbsp oil in a large bowl. Season with salt and pepper then mix really well. Wet your hands then form the mixture into 16 equal-sized balls.

2

Set a large saucepan over a medium-high heat. Add the 2 tbsp olive oil then brown the meatballs, in batches, until they are browned all over – approx 4-6 minutes. (The meatballs won't be fully cooked through as they will finish cooking in the sauce.) Transfer to a large plate and set aside.

3

Return the pan to a medium heat and start the sauce. Cook the onion and carrot for 4-6 minutes, or until starting to soften. Add the garlic, stir until fragrant, then mix in the tomato paste. Cook for 1-2 minutes then add the sieved tomatoes, crumble in the stock cube and top up with 100ml water. Bring to the boil, reduce to a simmer then stir in the molasses.

4

Pop in the meatballs and simmer slowly for another 10-15 minutes, or until the meatballs are cooked and juicy and the sauce has thickened slightly. Stir in the defrosted peas to cook through and the parsley.

5

While the sauce cooks, make the rice. Rinse the basmati in cold running water until the water runs clean. Set a saucepan with the ghee over a medium heat. Cook the vermicelli for 2-3 minutes until it turns golden brown. Add the rice, 300ml water, a pinch of salt and the saffron. Bring to the boil then reduce the heat to a simmer. Cover with a lid and leave to simmer on a low heat for 10 minutes, or until the water is absorbed. Fluff up with a fork.

6

Serve the rice and meatballs garnished with the pomegranate seeds, crispy onions and flatbread on the side.
%comment%
2 Replies
reply
Thank you, your comment is under review and will be posted as soon as approved
Lunch
Beef, lunch, tomatoes