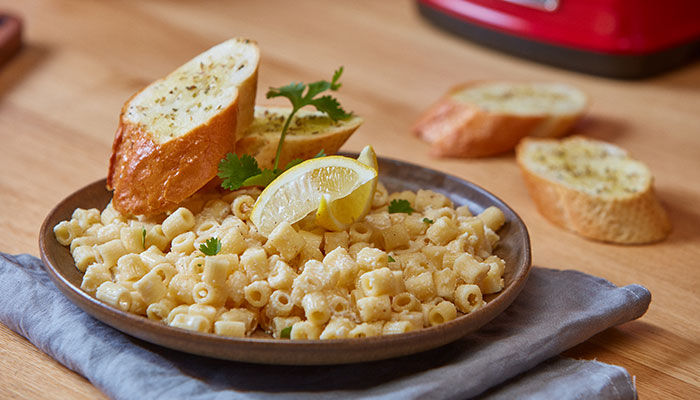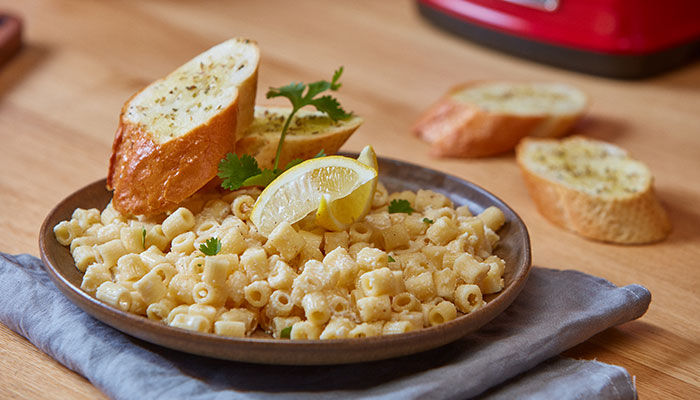 Ditalini With Lemon, Garlic and Parsley
Simplicity itself, this summery-tasting pasta dish sees store cupboard ingredients and fridge staples combine to delicious effect. Our ditalini with lemon, garlic and parsley recipe is quick, easy and just right for a mid-week meal when time is tight. Serve with crusty bread and lemon wedges for squeezing.
Goody Kitchen
Recipe by: Goody Kitchen
1

Bring a pot of water to boil and cook the pasta until al dente. Drain, put olive oil and set aside.

2

Heat the butter in a frying pan till it becomes foamy. Add garlic and after 30 seconds, add the cream, lemon juice, zest and parmesan cheese. Cook until the sauce thickens (you can add water to dilute it if you wish) and then put the pasta in the sauce. Garnish with parsley and serve.
%comment%
2 Replies
reply
Thank you, your comment is under review and will be posted as soon as approved
Lunch
Ditalini, Italian, Lisce, "main dish", Pasta