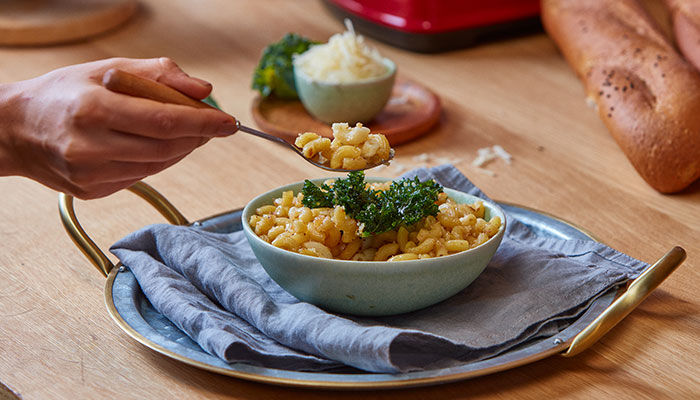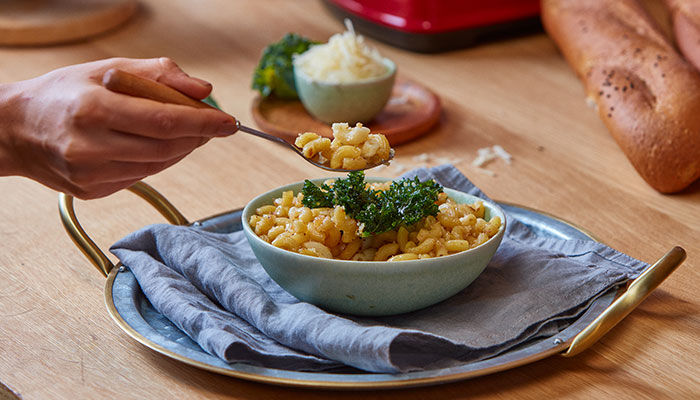 Elbow Pasta with Crispy Kale
Hearty and healthy, comforting, and creamy: what more could you ask for from a pasta dish? In this recipe for elbow pasta with crispy kale, tangy goat's cheese melts into the hot pasta to create a simple sauce, while the baked kale and golden, garlicky breadcrumbs add an extra special element. Any leftover kale crisps are great for snacking.
Goody Kitchen
Recipe by: Goody Kitchen
1

Cook the elbow pasta according to package instructions. Drain and set aside.

2

Preheat the oven. Toss the kale leaves in olive oil, salt and pepper. Place them in a baking sheet and roast until the edges start to char and crisp up. Remove and set aside.

3

Heat butter in a frying pan. Add the garlic followed by the breadcrumbs and toast till they become golden.
%comment%
2 Replies
reply
Thank you, your comment is under review and will be posted as soon as approved
Lunch
Elbow, Italian, "main dish", Pasta